Podcast: Play in new window | Download
In today's American culturescape, theater companies are often the anchor to local economic rejuvenation. Theater is a mirror of society that helps people understand and make sense of the world. On today's Around Atlanta episode, Jamil Jude, incoming Artistic Director for True Colors Theatre Company discusses what makes the theatre unique and how he plans to carry on the legend of founder Kenny Leon.
Jude is a director, producer, and playwriter who has dedicated his career to championing new works and is committed to bringing socially relevant art to the community. As a reformed football player, he fell in love with theater in college and immediately felt the impact that storytelling has on a community. "There is an instant community of 300 strangers created through storytelling and you can immediately see the effect that the story has on the entire audience," he states.
As the incoming Artistic Director, Jude will help curate the upcoming season by selecting plays that resonate with the Atlanta audience, plus he is also in charge of finding all artists. True Colors Theatre Company's mission is to create a moveable feast of theatre grounded in the rich canon of African-American classics and branch out to include bold interpretations of world drama. In addition, the theater has a strong commitment to diverse new voices. The theater offers much more than storytelling performances, they also do a lot of play reading to help new and established writers find their voice in the community and create tomorrow's classics today.
The name True Colors Theatre Company reflects a promise to search for truth and clarity, and that is a tradition Jude intends to keep alive. "Kenny Leon ushered in and made stories of the black community and told it on a large stage," Jude states. "He treated people with love and True Colors will always move with honesty and love. You will always feel a connection with our artists because of that love and honesty."
Throughout the interview, Jude discusses the new performance coming February 12; Skelton Crew.  This play is set in Detroit 2008 during the turn of the economy when one of the last auto stamping plants faces closing. "This play really gets to the core when just a decade ago we were all gripping so hard to hold onto the American dream," explains Jude. The plays at True Colors are so relatable that the audience has more than one opportunity to come and discuss the real-life issues that the show presents. Tune into the podcast to learn more about related events to the upcoming performance!
It's no secret that True Colors Theatre Company performs amazing, dramatic shows, but they also offer incredible educational programs that Jude describes as the bread and butter to the theater. "Kenny wanted to see that every student has a little theater in their lives," he explains. Currently, there are four programs tailored to different age groups. One of the most popular is the August Wilson Monologue Competition for High School students that teach them how to communicate and use their voice effectively through fun and friendly competition.
During the interview, Jude gives more insight into the educational programs and how they help students of all ages thrive. Tune into the podcast with the link above! To learn more about the theater and upcoming performances, visit www.truecolorstheatre.org.
______________________________________________________
A special thank you to Jackson EMC for sponsoring Atlanta Real Estate Forum Radio.  Jackson EMC offers homebuyers peace of mind and lower bills with its certified Right Choice™ new home program.  These homes are built to be energy efficient and sustainable with improved indoor air quality, convenience and comfort. For more information on Right Choice new homes and Jackson EMC, visit https://RightChoice.JacksonEMC.com.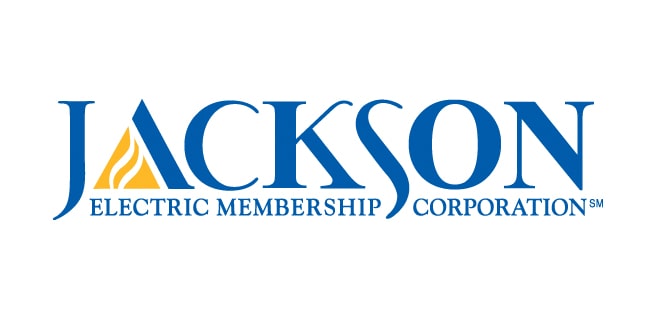 _____________________________________________________
Please subscribe to Atlanta Real Estate Forum Radio on iTunes. If you like this week's show, be sure to rate it. The "Around Atlanta" segment, sponsored by Denim Marketing, airs on Thursdays and is designed to showcase the best of metro Atlanta – the communities, attractions and special events that make this city great. To submit your event, community or attraction to the Around Atlanta edition of Atlanta Real Estate Forum Radio, contact Denim Marketing at 770-383-3360 or fill out the Atlanta Real Estate Forum contact form here.