Podcast: Play in new window | Download
Rocklyn Homes is committed to building homes that Atlanta buyers will love today and for years to come. They take pride in providing quality-built homes with desirable features in great locations, all while ensuring buyers receive an outstanding value. TR Adams, Vice President of Sales and Marketing at Rocklyn Homes joins us on today's All About Real Estate episode to talk more about being one of the top five homebuilders in Atlanta and explains why they choose to build Right Choice™ homes.
Adams is a real estate expert with over 30 years of experience. Twenty of those years were spent in new home sales, marketing, construction and product development. Adams attributes his successful career and extensive knowledge to the training and coaching he's received throughout the various aspects of the industry.
Rocklyn Homes is a family owned company that prides itself on producing every home as they would their very own. The company was created with a unique vision and passion to build a beautiful, well-constructed home at a reasonable price, and blend spacious interiors with an aesthetically pleasing exterior. "There are three generations working at Rocklyn Homes and not many builders and companies can say that these days," states Adams. "Rocklyn Homes' success and reputation for being a top builder is a testament to everyone in the company. We've gotten this far because of the amazing people that work for us and the great systems we have in place."
Rocklyn Homes builds across metro Atlanta in a variety of neighborhoods from Decatur and DeKalb to Gwinnett, Fulton and Rockdale. Ellis Pointe in Rockdale is a new and popular townhome community less than five minutes from Stonecrest Mall, Wal-Mart and Interest 20. Prices for the award-winning home plans in this community begin at the very affordable and low $200,000s.
The majority of product produced is townhomes ranging from $210,000 to $220,000, attracting first-time homebuyers, millennials, empty-nesters and anyone who desires the convenience that a townhome community offers. They also build single-family homes ranging from $200,000 to $500,000. "The new trend of producing townhomes is a niche that we have fallen into over the last five-to-eight years," explains Adams. "Rocklyn dived into finished townhome lots when other builders didn't want them, and in my opinion, that put us as leaders in town. We want to be the builder known for putting product out there that is affordable for single moms with kids, millennials, or empty-nesters."
In one of Gwinnett County's hottest areas, Rocklyn Homes has developed a community at the southern tip of the Appalachian Mountains that offers amazing amenities and Right Choice homes. Residents of Horizon have the luxury of choosing from eight home designs that are stylish, classic and best of all, energy efficient. From three-to-six bedrooms and two-to-four baths, each home is spacious and customizable to fit the needs of the entire family. "It was a very easy decision for us to choose Right Choice homes because buyers appreciate the guaranteed savings, the warranties, and the overall way it's built into the home," explains Adams.
On average, Right Choice homes are 20 to 30 percent more efficient on heating and cooling costs than standard homes. They know that in order to afford a larger, more spacious home, energy use must be cost-effective.
Tune into the podcast with the link above as Adams gives more insight on Right Choice homes, and also the great promotions and incentives offered by Rocklyn Homes. To learn more about Rocklyn Homes and its opportunities available throughout the metro Atlanta area, including the Right Choice homes at Horizon, visit www.RocklynHomes.com. Click here to learn more about the Right Choice difference.
*Ask your Jackson EMC representative for complete warranty terms and conditions. 
______________________________________________________
A special thank you to Jackson EMC for sponsoring Atlanta Real Estate Forum Radio. Jackson EMC offers homebuyers peace of mind and lower bills with its certified Right Choice™ new home program. These homes are built to be energy efficient and sustainable with improved indoor air quality, convenience and comfort. For more information on Right Choice new homes and Jackson EMC, visit https://RightChoice.JacksonEMC.com.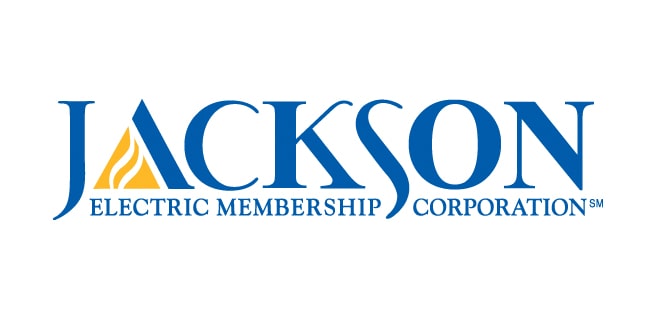 ______________________________________________________
The Atlanta Real Estate Forum Radio "All About Real Estate" segment, presented by Denim Marketing, airs on Fridays and highlights the movers and shakers in the Atlanta real estate industry – the home builders, developers, Realtors and suppliers working to provide the American dream for Atlantans. For more information on how you can be featured as a guest, contact Denim Marketing at 770-383-3360 or fill out the Atlanta Real Estate Forum contact form. Subscribe to the Atlanta Real Estate Forum Radio podcast on iTunes, and if you like this week's show, be sure to rate it.