terra alma is delighted to announce that 11,000 square feet of prime, ground-floor retail space is now available at EmmaJames at Savannah Harbor, a key component of Savannah Harbor's larger master-planned development. The first lease has already been secured for an innovative Seafood concept, promising an exciting gastronomic journey for future visitors.
EmmaJames, strategically situated along the picturesque Savannah River on Hutchinson Island, is much more than a residential development. It's a lifestyle destination featuring luxury apartments and townhomes, with direct access to many planned amenities, including a future marina and an outdoor concert theater. "This retail space, located at the base of the building at the Mercantile, is currently one vast shell, open to various arrangements to suit your business needs," said Tim Kalnin, Development Director with Woodfield Development, LLC.
"EmmaJames at Savannah Harbor is not just a place to live; it's a community experience," adds Edie Weintraub, Founder of terra alma. "We're excited to welcome businesses that complement this vision. With the upcoming addition of a marina, we are setting the stage for a transformative riverfront community."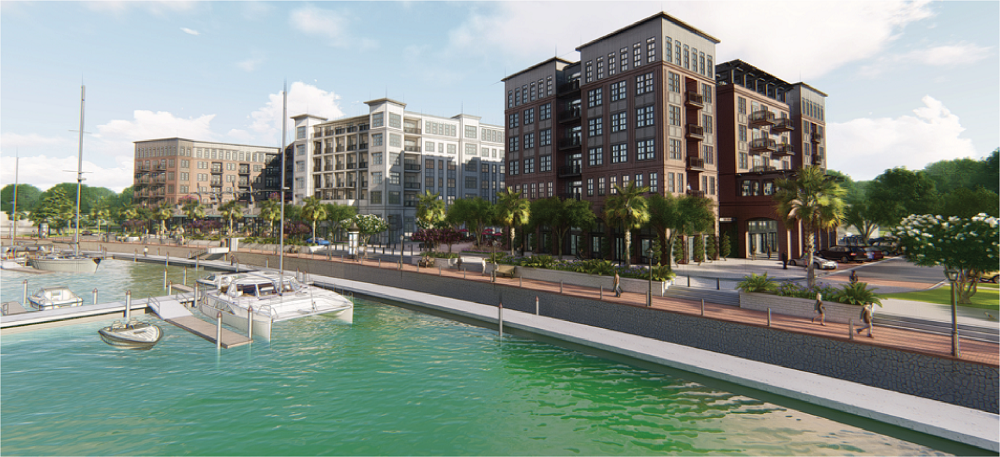 The development also plans to have a ferry stop at Savannah Harbor, enhancing the accessibility and allure of this groundbreaking community project. Apartments are already open in one of the buildings, and the next is expected to be completed by the end of the year.
For inquiries and further details on how your restaurant, retail, or wellness concept can be a part of this transformative riverfront community in Savannah, Georgia, contact Edie Weintraub at terra alma via phone at 404-436-1045 or by visiting www.terraalma.com.
About EmmaJames
Thanks to EmmaJames, Hutchinson Island's first modern multifamily concept, residents and visitors alike finally have the perfect position to discover the colorful charms of Savannah from an elevated bank. The refined vision of riverfront living comes with modern sensibilities, tasteful style, and spacious one-, two- and three-bedroom apartment homes. At EmmaJames, the community amenities and apartment features are aplenty. An expansive river park overlooking The Savannah River, a thoughtful pet park, an expansive pool deck with adjoining saltwater pool and a social media production studio provide a variety of offerings for residents' needs. The interior design, concepted by Cindy Munn, Senior Designer of S.Wilkins Interior Design boasts incredible finishes and amenities. Touted as an "idyllic oasis", EmmaJames offers sophisticated interior design, stunning artistry, and a warm atmosphere that elevates residents' lifestyle. Emma James is located at 101 Cay Plaza, Savannah, GA 31421. For more information or to experience an in-person or virtual tour, call (912) 800-6103 or visit liveemmajames.com.