Podcast: Play in new window | Download
Realtors, new home agents and resale agents who sit alone on site or who drive people around in their car are at a high risk for robbery and assault. In fact, in the 2017 Realtors report, 25 percent of men and 44 percent of women said they had experienced a situation that made them fear for their personal safety.  On today's All About Real Estate episode, Cole Parker, Founder and CEO of Divas in Defense joins us to educate realtors, women and others on simple things they can do to protect themselves.
At a young age, Parker and his siblings witnessed firsthand domestic violence and the inability to protect a loved one while also realizing she could not protect herself.  As the oldest sibling in a single parent household, he took on the responsibility of the protector of the house. While attending Virginia State University, Parker became a member of Omega Psi Phi Fraternity where the values of the protection of womanhood became forthcoming. Since then, both Parker and his brother have daughters in this world and vow to create a brighter future for them.
When Divas in Defense first launched, Parker ramped-up a studio in Atlanta while his brother did the same in Los Angeles. To date, they have certified approximately 60 trainers worldwide. Classes begin for ages as young as four with Girls Can Fight Too where trainers empower young girls to boost their self-esteem, confidence and learn basic self-defense moves. They also offer a mom and me class for hand-in-hand combative training, Fierce and Fabulous for basic self-defense, Punchin' Luncheon for companies, as well as fitness classes and group training.
All classes teach women, girls and even men how to recognize a potential threat and how to handle yourself in order to ensure you are not a victim. The classes are designed to teach you practical things, not train you to be an expert in armed combat. If you think you're not an athlete or think you cannot do this, Parker reassured us that anyone can do these classes. "We take you through a coaching phase of simple movements that just teach you how your body would react naturally," he stated.
Parker offers a life-saving piece of advice for realtors and others when he says to stay aware and put the cell phone down. "For realtors, it's about knowing your boundaries," Parker explained. "You can literally have anything as a weapon – a water bottle, ink pen, sharpened pencil." Parker also shows some cool Diva tools that can be taken with you anywhere such as stun gun, pepper spray, Brutus (spike knuckles), sting rings and more. "A realtor is usually the first one on site. Take that time to familiarize yourself with the play and put simple but tangible items around," stated Parker. "You can have pepper spray in the drawer, ink pens strategically places, stun gun in the refrigerator, even have a portable camera set up."
There are several simple techniques realtors and others can do to protect themselves. Click the podcast link above to tune into today's show and learn more about Divas in Defense and the moves and items that can literally save your life. To find a class for you, visit www.divasindefense.com and to browse through the handy Diva tools, visit www.shockemgirl.com.
______________________________________________________
A special thank you to Jackson EMC for sponsoring Atlanta Real Estate Forum Radio.  Jackson EMC offers homebuyers peace of mind and lower bills with its certified Right Choice™ new home program.  These homes are built to be energy efficient and sustainable with improved indoor air quality, convenience and comfort.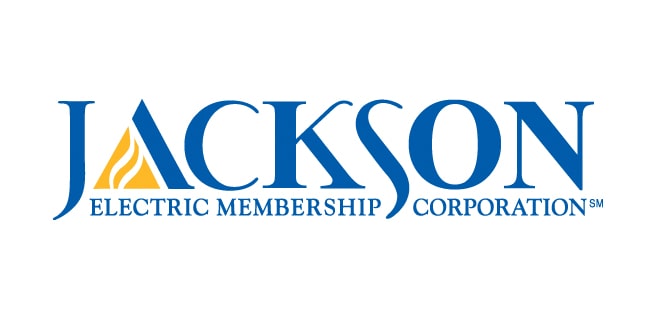 ______________________________________________________
The Atlanta Real Estate Forum Radio "All About Real Estate" segment, presented by Denim Marketing, airs on Fridays and highlights the movers and shakers in the Atlanta real estate industry – the home builders, developers, Realtors and suppliers working to provide the American dream for Atlantans. For more information on how you can be featured as a guest, contact Denim Marketing at 770-383-3360 or fill out the Atlanta Real Estate Forum contact form. Subscribe to the Atlanta Real Estate Forum Radio podcast on iTunes, and if you like this week's show, be sure to rate it.