Cooler temperatures have finally made their way to Atlanta, which means you can officially enjoy time outside without melting from the intense heat and humidity (not to mention the constant aggravation of mosquitoes!) It's the perfect time of year to enjoy your morning coffee on the front porch while wearing a cozy sweater or eating an evening meal on your back deck just as the sun goes down. If your furniture isn't cutting it anymore, it may be time to update your outdoor living space. Keep reading for top outdoor living design trends from Design2Sell, a premier Atlanta home staging company.
The biggest trend right now in outdoor living is spaces that function more like an interior space such as a living room. Furniture is comfortable and designed for lounging, with plenty of additional space for entertaining. Atlanta homeowners also desire a space that blends seamlessly with both the indoor living areas and the great outdoors.
The three main attributes to look for when shopping for outdoor furniture are how comfortable, how sturdy and how attractive it is. Have you ever truly been comfortable or relaxed while sitting in a weather-beaten wicker or rusty metal chair? No, we didn't think so! It's important to choose weather-proof furniture that imitates the furniture within your home to create that seamless blend between the spaces. Choose sturdy framed furniture and accessories, like couches, coffee tables or dining tables, then add cushions and pillows made from water- and mildew-resistant materials to make the furniture perfect for lounging. Vibrant rugs, polyester terrycloth and even performance velvet are all being used to make the outdoor space look and feel just like the indoor space.
A trend in new construction homes are back patios or porches that are covered and include additions like outdoor fireplaces, kitchens and pre-wiring for a television. These are true outdoor living spaces mirroring the indoor spaces, and they're perfect for entertaining or relaxing with close family and friends nearly year-round in Atlanta. Outdoor cooking spaces can include anything from a simple grilling space to a full-scale kitchen complete with a custom built-in grill, outdoor refrigerator, industrial sink and more that rivals the one inside your home. Fireplaces mean you can enjoy the outdoor living space even later into the year, while the addition of a tv and lounging furniture truly turns the space into an outdoor living room.
The option of a screened porch allows you to enjoy being outdoors with added protection from the elements and privacy from neighbors. Screened porches are a great space to dine free of critters or insects, or they're perfect for an additional outdoor living or entertaining space. Add living-room style furniture and a television to create an outdoor living room, or incorporate a wet bar and refrigerator to create a year-round, any-weather hangout spot.
In addition to the beauty and relaxation opportunities they provide, upgraded outdoor spaces are also helping homeowners sell their homes! According to Remodeling's 2017 Cost Vs. Value report, outdoor living areas continue to yield a substantial return on your initial investment. The data says returns of 54.9-71% are seen from the costs to build features such as backyard patios and deck additions upon resale.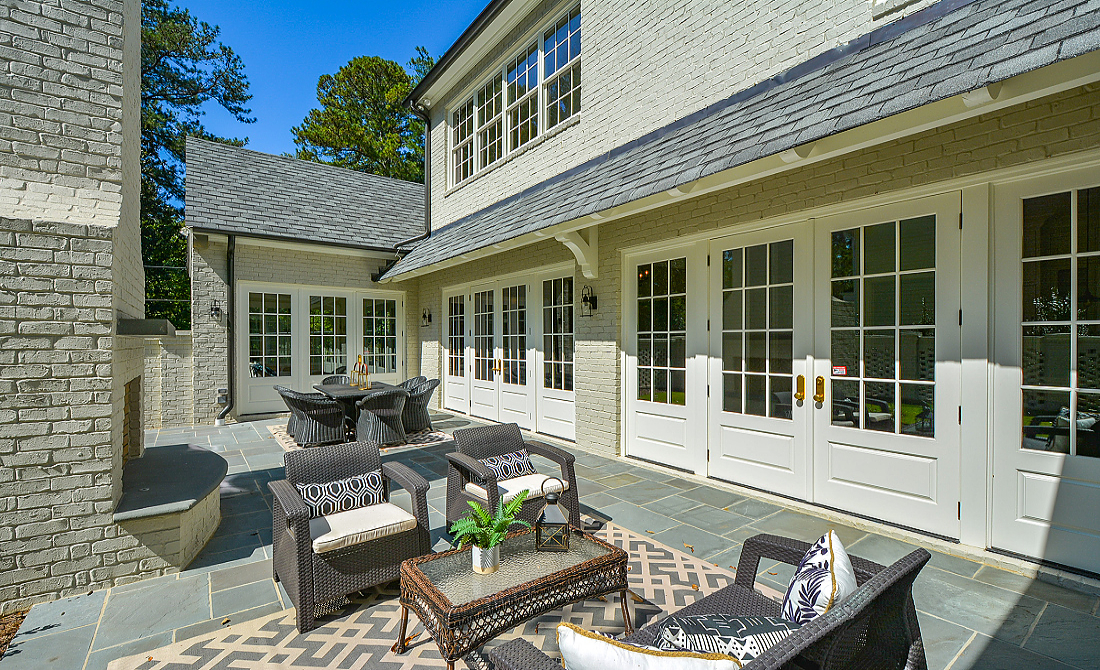 If you're searching for ways to increase the value of your home when you sell, in addition to incorporating sought-after outdoor living spaces, consider hiring a home staging company to help your home sell quicker and for more money. Learn more about the Atlanta home staging services offered by Design2Sell at www.homedesign2sell.com or call 678-505-1433.