Podcast: Play in new window | Download
Senior hunger is a growing problem in the metro Atlanta area. Georgia has the nation's 11th fastest growing senior population, and there are 9,000 seniors on waiting lists for some type of at-home service. On today's Around Atlanta episode, CEO of Meals on Wheels Atlanta Charlene Crusoe-Ingram and Marketing Expert Hillary Baker discuss innovative ways they are raising money to help fund this amazing non-profit organization that prepares and delivers home-cooked meals to seniors around Atlanta.
For more than 50 years, Meals on Wheels Atlanta (MOWA) has supported senior independence through meals, shelter, education and community. The organization currently provides 5,000 meals a week to seniors in the city of Atlanta and intends to expand their kitchen and their efforts in 2019. "Our goal is to provide 500,000 meals a year," states Crusoe-Ingram. "We plan to build a new kitchen and with a competitive non-profit market, we have to find ingenious ways to add more funds so that we can help more seniors."
Early 2018, Atlanta chef Robert Gerstenecker created two gourmet candied pecan recipes for Meals on Wheels Atlanta in an effort to stand out from the competitors and help raise funds to assist seniors. The pecans are cooked in the Meals on Wheels kitchen and all proceeds from the sales go to support programs. "This is our first MOWA brand product and it has been very successful with very little marketing," states Baker. She describes the two flavors of the pecans, Sweet & Hot and Cinnamon Star Anise, and mentions in just one year, the flavors brought in $50,000 to the organization!
The pecans cost $18 for an 8-ounce package and $28 for a 1-pound bag. They are currently available at Lucy's Market in Buckhead, Pine Street Market in Avondale Estates, the Meals On Wheels office at 1705 Commerce Drive in Atlanta, select weekends at the Peachtree Road Farmers Market. "Purchasing just one small bag for $19 feeds one senior two meals for one day," states Baker. In 2019, Meals on Wheels plans to expand their endeavors by partnering with restaurants, recipe programs and corporations. They are also currently in the running for an epiphany grant, that if won, could give the non-profit a significant amount of money to help seniors in Atlanta.
In addition to meals, the organization provides home repair services, manages seven Fulton County Neighborhood Senior Centers, an Adult Day Health Center and a senior companion program that aids adults who have difficulty with daily living tasks. During the interview, Baker explains how corporations such as Home Depot and Invest Atlanta help to provide funds for home repairs.
Meals on Wheels Atlanta operates on private donations and fundraisers. If you're interested in learning more about the organization, tune into the podcast with the link above. To apply for assistance, donate or volunteer, visit www.mealsonwheelsatlanta.org.
______________________________________________________
A special thank you to Jackson EMC for sponsoring Atlanta Real Estate Forum Radio.  Jackson EMC offers homebuyers peace of mind and lower bills with its certified Right Choice™ new home program.  These homes are built to be energy efficient and sustainable with improved indoor air quality, convenience and comfort. For more information on Right Choice new homes and Jackson EMC, visit https://RightChoice.JacksonEMC.com.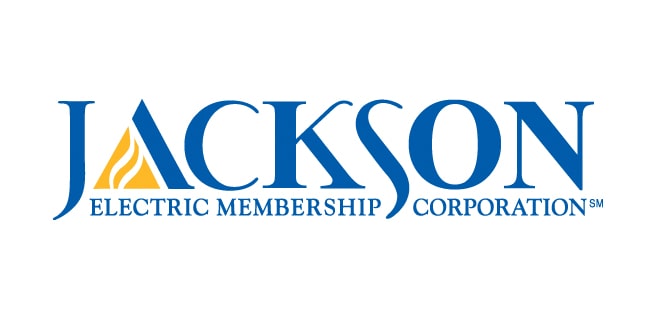 _____________________________________________________
Please subscribe to Atlanta Real Estate Forum Radio on iTunes. If you like this week's show, be sure to rate it. The "Around Atlanta" segment, sponsored by Denim Marketing, airs on Thursdays and is designed to showcase the best of metro Atlanta – the communities, attractions and special events that make this city great. To submit your event, community or attraction to the Around Atlanta edition of Atlanta Real Estate Forum Radio, contact Denim Marketing at 770-383-3360 or fill out the Atlanta Real Estate Forum contact form here.