Podcast: Play in new window | Download
Today's guest provides downsizers, 55+ home buyers and more looking for an experiential lifestyle with an unforgettable home and dozens of things to do every day. Bob Rademacher, regional vice president of Kolter Homes, joins co-hosts Carol Morgan and Todd Schnick to discuss the builder's popular active-adult resort brand, Cresswind, and its success in Atlanta and beyond.
Rademacher has been in the home building business for more than 30 years across the country, including Las Vegas, Hilton Head, Maryland, Virginia and finally Atlanta about 10 years ago. Kolter Homes is a regional builder that began in Florida, where many active adults were retiring. In 2010, the builder decided to bring its developments to Atlanta's Lake Lanier with the launch of its Cresswind active-adult resorts. Cresswind has been wildly successful ever since, having grown into North Carolina, South Carolina and another location in Atlanta.
Cresswind Lake Lanier boasts a stunning setting and access to incredible community amenities, in addition to its unrivaled location. The community is close to the Lake Lanier marina and features a 40,000 square-foot clubhouse with grounds that feel like Augusta National's grounds. The community offers residents so many things to do throughout the year, including special events, at its 117 clubs. As a result of this lifestyle offering, the community has less than 100 homes left.
The community has won several OBIE Awards from the Greater Atlanta Home Builders Association's Sales and Marketing Council and has captured several regional, national and magazine awards. These include 55 Magazine's Top 25 Places to Retire for the last five years and 55Places.com's Top 6 Mind-Blowing Clubhouses.
Rademacher says that retirees plan financially for their active-adult years, but not so much socially. Because of this, they tend to see their friend groups from work fall away. Kolter Homes and Cresswind make up for this with over 40 events a year, 24 major events at the 117 clubs with 800-1,200 attendees and a lifestyle and activity director who makes it all possible. Events include big concerts, parties and more.
As for future generations, Rademacher doesn't know what Gen-X'ers and millennials will be looking for when they reach active-adult age, whether that is more of a boutique-style community or the big resort-style community, but he hopes that they will continue to consider Cresswind's exceptional and extensive amenity offerings as part of their retirement years.
Cresswind Lake Lanier has 20 inventory homes in various stages of completion available at any given time, which provides options for buyers who want to design and customize every feature of their homes and those who need to move in immediately. Another major draw of the homes at Cresswind at Lake Lanier is that each home has been Jackson EMC Right Choice™ new home program-certified. This provides buyers with the peace of mind that their new home will be comfortable, energy-efficient and guaranteed to save them money on their utility bills.
Cresswind expanded to Peachtree City about a year ago, and since its opening, has sold over 200 homes. Upon completion, the community is expected to have around 650 or more homes. Cresswind is also continuing to expand to real destination areas such as Charlotte, Charleston, Myrtle Beach and more. Atlanta works in the residents' favor because many of their millennial children have moved to Atlanta and had children, so Cresswind's Atlanta locations allow buyers to be within an hour of their adult kids and grandkids living in Atlanta.
Learn more about Kolter Homes or Cresswind locations by visiting www.Cresswind.com or by listening to today's podcast!
______________________________________________________
A special thank you to Jackson EMC for sponsoring Atlanta Real Estate Forum Radio.  Jackson EMC offers homebuyers peace of mind and lower bills with its certified Right Choice™ new home program.  These homes are built to be energy efficient and sustainable with improved indoor air quality, convenience and comfort. For more information on Right Choice™ new homes and Jackson EMC, visit Right Choice™ new home.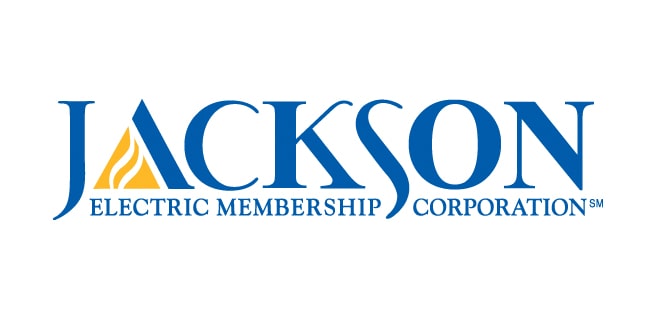 ______________________________________________________
The Atlanta Real Estate Forum Radio "All About Real Estate" segment, presented by Denim Marketing, airs on Fridays and highlights the movers and shakers in the Atlanta real estate industry – the home builders, developers, Realtors and suppliers working to provide the American dream for Atlantans. For more information on how you can be featured as a guest, contact Denim Marketing at 770-383-3360 or fill out the Atlanta Real Estate Forum contact form. Subscribe to the Atlanta Real Estate Forum Radio podcast on iTunes, and if you like this week's show, be sure to rate it.