HomeAid Atlanta has completed its first Care Day of 2018. On March 23, HomeAid Atlanta and volunteers completed work at Solomon's Temple in southwest Atlanta.  Solomon's Temple provides housing to single women and women with children as they strive to rebuild their lives.
Volunteers from Engel & Völkers Buckhead Atlanta, Kennesaw State University's NAHB Student Chapter, and Georgia Gwinnett College worked hard to complete much needed landscaping and gardening tasks. The volunteers cleares and replanted several garden beds and re-mulched the playground and picnic areas.
Thanks to their efforts, Solomon's Temple's residents will have fresh tomatoes, peppers, herbs and many more in their own garden. The Care Day saved Solomon's Temple around $3,000 for  that will be better used to help meet the immediate needs residents.  Engel & Völkers Buckhead Atlanta provided financial support for the project, and Ross Davies of Super-Sod provided expert knowledge and planning assistance.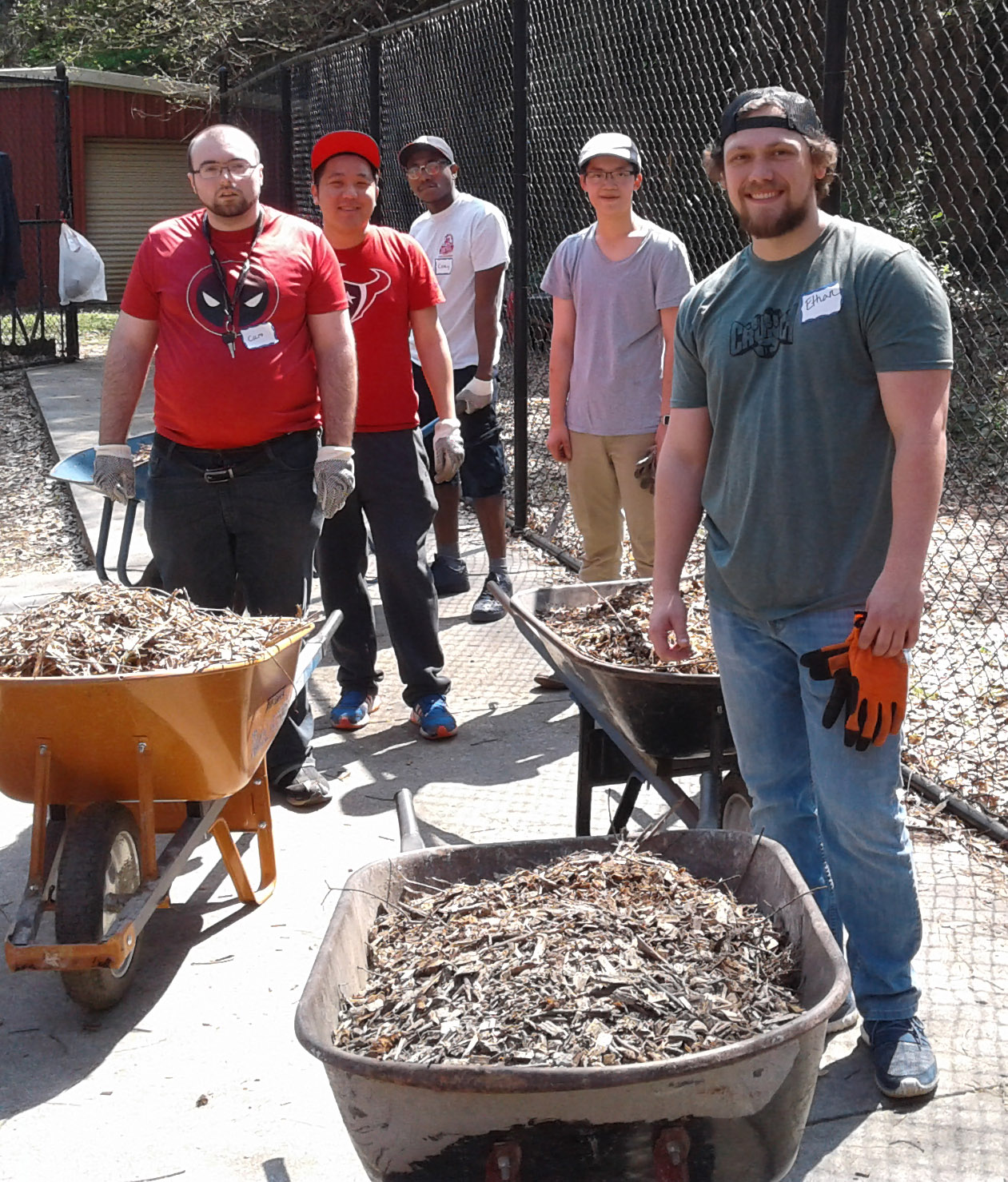 Kecia Baker, Solomon's Temple's Director of Programs and Facilities remarked, "It truly takes a village to make the world go 'round and HomeAid has been our village! We've accomplished so much with the help of HomeAid and their good volunteers' hard work. We are so grateful!"