Podcast: Play in new window | Download
Finding the right Atlanta home builder is the most important step in building a new home from the ground up. On today's episode of All About Real Estate, vice president of land acquisitions and development for Waterford Homes, Drew Clough talks about trends they are seeing in the home building industry and in the Atlanta market.
Founded in 1991 by Drew's father, David Clough, Waterford Homes has built more than 2,500 homes in the Atlanta area. In addition, the respected home builder has won numerous awards including the HBA's most prestigious award honoring an individual's lifetime achievements, the Lewis Cenker Award. David has also been named the Home Builders Association of Georgia's Builder of the Year in 2010 and received the Greater Atlanta Home Builders Association's 2012 Builder of the Year.
Waterford Homes is currently building in a variety of metro Atlanta's most sought-after locations, including Brookhaven, Cobb County, Alpharetta and Forsyth County. The biggest trend that Clough is seeing in today's market is more millennials purchasing more luxurious first-time homes. Millenials are starting families and looking for forever homes rather than a starter home. The most popular style trends seem to be the simple, smoother clean lines in trim, cabinets, hardware and appliances. Clough attributes this to the rejection of the style that was built so much in the 1990s. Home buyers want a more modern and sleek look with brick and European style designs.
In Brookhaven, Waterford Homes has an assortment of available homes that provide the ultimate walkable lifestyle. As one of metro Atlanta's most desirable locations, these new residences will allow the homeowners to walk to the many attractions of Brookhaven, and also allow easy access to Buckhead, Midtown and all major highways.
Ellis community in Cobb County currently has three available homes, all with inspiring exterior designs, elegant interior designs, gourmet kitchens, amazing owner's suites and energy efficient features. Harris Walk in Alpharetta is an enclave of 13 custom homes conveniently located close to downtown Alpharetta and Wills Park. This community is also 10 minutes from Avalon and connects to the Alpha loop, a large sidewalk made available to bikers who want to ride to downtown Alpharetta.
Regency Point in Suwanee truly offers the best-of-the-best with a small community setting, large lots, affordable pricing and located in the highly-ranked Lambert High School district. There are also several conveniences located close to Regency Park. There are three Publix grocery stores with three miles of the community, Chattahoochee Point and River, Lake Lanier Islands, World Class Golf and more are within minutes of the community.
As this generation continues to age and millennials continue to settle into their careers and start families, it will be interesting to see how buying trends affect the market. Waterford Homes strives to build quality craftsmanship homes at a price homeowners can afford. To learn more about Waterford Homes, the many metro Atlanta areas in which it's currently building and future plans, listen to the full podcast above. Then, visit www.WaterfordHomes.com for more information.
______________________________________________________
A special thank you to Jackson EMC for sponsoring Atlanta Real Estate Forum Radio.  Jackson EMC offers homebuyers peace of mind and lower bills with its certified Right Choice™ new home program.  These homes are built to be energy efficient and sustainable with improved indoor air quality, convenience and comfort. For more information on Right Choice™ new homes and Jackson EMC, visit Right Choice™ new home.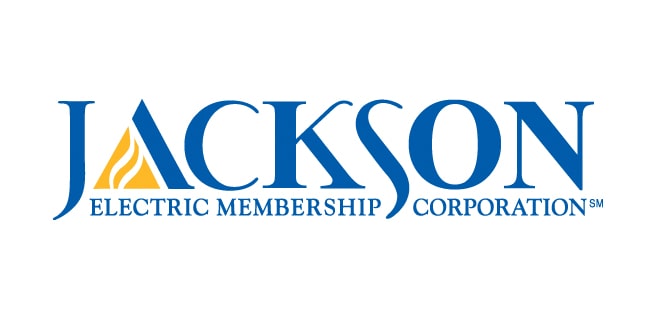 ______________________________________________________
The Atlanta Real Estate Forum Radio "All About Real Estate" segment, presented by Denim Marketing, airs on Fridays and highlights the movers and shakers in the Atlanta real estate industry – the home builders, developers, Realtors and suppliers working to provide the American dream for Atlantans. For more information on how you can be featured as a guest, contact Denim Marketing at 770-383-3360 or fill out the Atlanta Real Estate Forum contact form. Subscribe to the Atlanta Real Estate Forum Radio podcast on iTunes, and if you like this week's show, be sure to rate it.