Podcast: Play in new window | Download
From townhomes to single-family homes in various locations across Atlanta, Edward Andrews Homes (EA Homes) strives to build homes that you can truly live in. With an inspired design for each of the many floorplans to the fantastic community amenities and a budget you can afford, EA is known for taking the stress out of home building and home buying. Jenny NeSmith Marketing Director for Edward Andrews Homes joins us on today's All About Real Estate episode to discuss popular EA communities and a brand-new community scheduled to open in early 2019.
Travel through Buckhead, East Cobb, Cherokee County, Forsyth and now DeKalb County and you'll witness the incredible communities that feature the unique designs of EA homes. Priced from the low $400's to over 1 million, EA Homes has a home for every walk of life. "Right now we are really diversifying our product to target the older millennial generation and the younger baby boomers," stated NeSmith. "Those two demographics are hot and heavy in the market and they live very similar lifestyles."
Currently, there are three communities that are attracting tons of buyers in the Atlanta area; Bixton, Harlow and The Swift. Located in east Atlanta at the crossroads of Kirkwood, East Lake and Oakhurst, Bixton is EA Homes newest intown single-family community that offers residents a fresh, stylish and playful place to connect. Amidst the vibrant neighborhoods, the modern farmhouse designs offer open living, inviting porches and comfort-driven, stylish details. "Bixton is the ideal setting for buyers seeking new homes in a sought-after, intown location, with artful spaces that inspire community involvement and vibrant living," said NeSmith. "Bixton's connectivity to surrounding neighborhoods truly places buyers at the crossroads of it all."
Known as an energetic interpretation of the past, Harlow is inspired by historic Charleston, South Carolina and is one of the largest townhome communities in Alpharetta. The master-planned community, with a focus on neighborhood amenities, features seven open floor plans, equipped with technology-smart systems and fresh interiors. Designed for an active and engaged community, Harlow is bustling with activities and perfectly suited for those looking to enjoy their neighbors' company.
Located near Grant Park, The Swift connects residents to the future Southeast side of the Atlanta BeltLine and offers townhome living just a stroll away from urban markets, restaurants, shops and parks priced from the $390,000s. Essentially connecting to all of Atlanta through the BeltLine, these stylish yet approachable luxury townhomes provide a unique opportunity for city dwellers to own a home in the heart of Atlanta.
A brand-new community coming to Forsyth County, just north of Avalon, is bringing a new vision of a mixed-use development to the community. This $370 million, 135-acre mixed-use project will include more than a dozen restaurants, two hotels and other amenities. To learn more about interest lists and pre-sales, tune into the podcast with the link above!
Aside from amazing, livable homes and communities EA Homes also offers something extract for realtors. Their EA Elite program is free that offers agents up-front commission, cash-back bonus, exclusive invitations, and much more. To learn more visit www.eahomes.com/for-realtors. For information about new homes and communities, visit www.eahomes.com.
______________________________________________________
A special thank you to Jackson EMC for sponsoring Atlanta Real Estate Forum Radio.  Jackson EMC offers homebuyers peace of mind and lower bills with its certified Right Choice™ new home program.  These homes are built to be energy efficient and sustainable with improved indoor air quality, convenience and comfort. For more information on Right Choice new homes and Jackson EMC, visit https://RightChoice.JacksonEMC.com.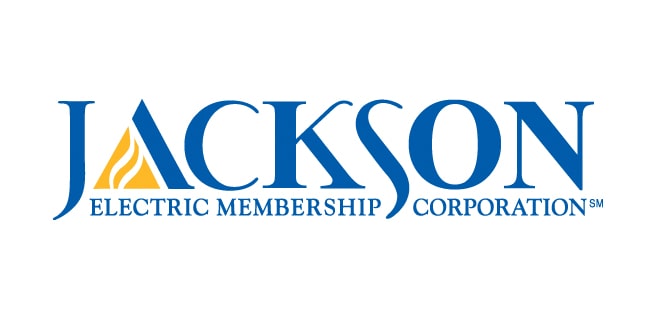 ______________________________________________________
The Atlanta Real Estate Forum Radio "All About Real Estate" segment, presented by Denim Marketing, airs on Fridays and highlights the movers and shakers in the Atlanta real estate industry – the home builders, developers, Realtors and suppliers working to provide the American dream for Atlantans. For more information on how you can be featured as a guest, contact Denim Marketing at 770-383-3360 or fill out the Atlanta Real Estate Forum contact form. Subscribe to the Atlanta Real Estate Forum Radio podcast on iTunes, and if you like this week's show, be sure to rate it.