Podcast: Play in new window | Download
It's officially festival season in Atlanta, and today, we are highlighting one that showcases the best of one of Atlanta's up-and-coming suburbs. On today's Around Atlanta episode of Atlanta Real Estate Forum Radio, Carolyn Morris, Event Director for the Canton Festival of the Arts, joins co-hosts Carol Morgan and Todd Schnick to tell listeners about the fun they can have at the festival.
The Canton Festival of the Arts is a two-day event in Brown Park, located in Historic Downtown Canton between Canton City Hall and the Canton Police Department. The festival takes place from May 19 to May 20 and lasts from 10:00 a.m. to 5:00 p.m. both days. The venue itself offers a wonderful setting for a festival, with park benches, a playground and plenty of gorgeous natural landscaping. The festival's artist market will be on full display in this breathtaking venue, showcasing the work of 50 high-end fine artists from the Southeast. Their work includes art of all kinds, including sculptures, pottery, paintings, glass, woodworking, jewelry and more. Guests who want to buy art can find something in a wide range of prices, from the low end of $15 to $25 all the way to the high end of $1000 pieces.
The artist market is a juried show, which means that it has been approved ahead of time and will display the top quality art that the festival staff is looking for. Additionally, each genre of art will be equally represented, with 10 to 12 artists for each category.
In addition to the artist market, the festival will offer fun for all. A kid's zone will provide free art stations where kids can make tattoos or slime, pletny of activities and a set of inflatables that will be only $5 for unlimited play. The Jack Fincher Jr. Rising Artist Market will offer a platform for new artists to showcase their work and be mentored by the artists who are present. Visitors can view and purchase the work of students from all around the county. A serenity garden will offer a variety of soaps, lotions, plants and even a beekeeper to promote healthy living.
Finally, no festival is complete without great food. Guests will be able to purchase funnel cake, cotton candy, pecans, boiled peanuts and more to satisfy their tastes as they browse the art. While they eat, visitors can enjoy the entertainment, which features background music from local artists who exemplify the sounds of Canton.
The Canton Festival of the Arts is hosted by the Cherokee County Arts Center, a nonprofit that offers rotational, for-sale art exhibitions, classes for the skilled and the unskilled artists, an auditorium for musicals and comedy and more. The Canton Festival of the Arts is free to attend, including free parking, but donations of $5 per adult and $10 or more for families are requested to help the Arts Center continue to provide its services to Cherokee County.
View more Downtown Canton events, including First Fridays, a Farmer's Market and more on the event calendar at www.CantonGA.gov. For more information on the Canton Festival of the Arts, visit www.CantonArtFestival.com.
______________________________________________________
A special thank you to Jackson EMC for sponsoring Atlanta Real Estate Forum Radio.  Jackson EMC offers homebuyers peace of mind and lower bills with its certified Right Choice™ new home program.  These homes are built to be energy efficient and sustainable with improved indoor air quality, convenience and comfort.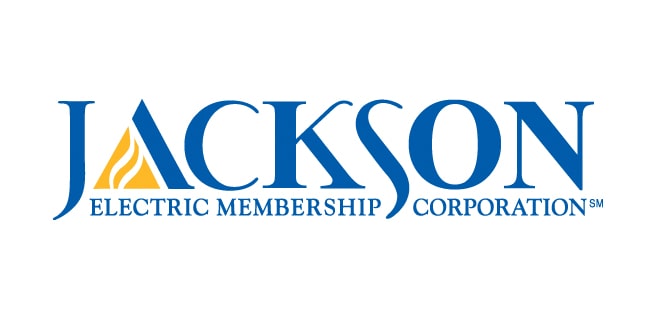 ______________________________________________________
Please subscribe to Atlanta Real Estate Forum Radio on iTunes. If you like this week's show, be sure to rate it. The "Around Atlanta" segment, sponsored by Denim Marketing, airs on Thursdays and is designed to showcase the best of metro Atlanta – the communities, attractions and special events that make this city great. To submit your event, community or attraction to the Around Atlanta edition of Atlanta Real Estate Forum Radio, contact Denim Marketing at 770-383-3360 or fill out the Atlanta Real Estate Forum contact form here.