Empire Communities, North America's largest privately-owned builder-developers, is pleased to announce its tremendous success at the 40th Annual OBIE Awards Gala. Receiving 10 awards for homebuilding excellence, including nine Gold Awards and one Silver Award, 2020 was Empire's inaugural year at the OBIE Awards.
Presented by the Greater Atlanta Home Builders Association (HBA) and the Atlanta Sales and Marketing Council (SMC), the OBIE Awards serve as the premier awards in the Atlanta residential real estate market and new home construction industry.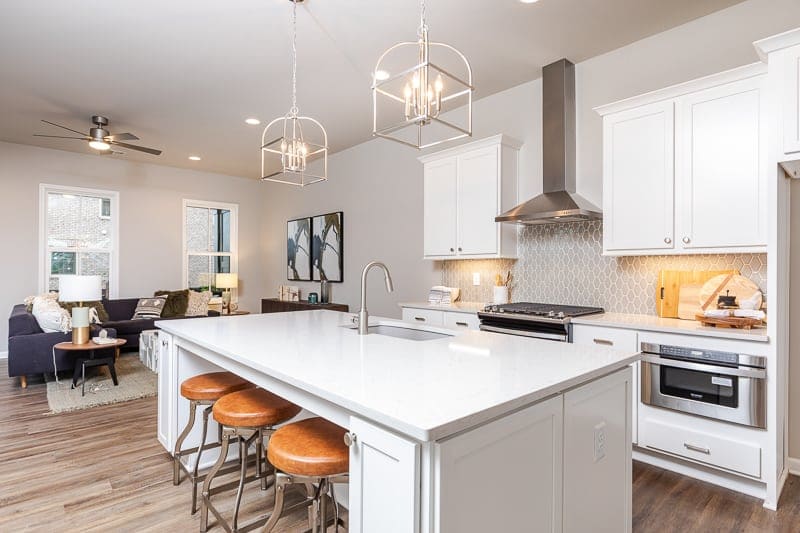 Presented for superb real estate marketing and excellence in the new home construction industry, Empire Communities received the following Gold OBIE Award wins:
Best Builder/ Developer Website – Love Live, Love Empire
Marketing Director of the Year – Jenny NeSmith
Best Community Logo – 4Forty4
Best Single-Family Detached – $6000,000 to $699,000 – Camden Model at Empire Halcyon
Best On-Site Signage – Hello Atlanta, Meet Empire
Best Community Website – Hello Atlanta, Meet Empire
Best Email Marketing – 4Forty4
Best Social Media Campaign – Builder/ Developer
Best Marketing Campaign – Under $10,000 – Hello Atlanta, Meet Empire
In addition to sweeping several marketing and new home construction categories with Gold OBIE wins, Empire Communities also received the following Silver Award:
Best Model Homes/ Sales Office – Halcyon by Empire Communities
"We are incredibly proud to take home Gold in multiple marketing categories in our inaugural year at the OBIE Awards," says Caroline Simmel, Senior Vice-President, Sales & Marketing at Empire Communities. "With the launch of our brand-new website and Intown campaign, our team continues to push industry boundaries with innovative campaigns that connect with homebuyers. These wins show how Empire has entered the Atlanta market in a big way."
Empire expanded its presence across the United States in 2019, extending to Georgia and the metro Atlanta area. Currently, Empire is building in 10 metro Atlanta communities, including several intown and suburban developments. In 2020, Empire focused on extending intown communities to the Atlanta area, with even more in store in 2021, including two brand new model homes.
To read more from Empire on Atlanta Real Estate Forum, and to stay up-to-date with its latest projects, click here.