Podcast: Play in new window | Download
Real estate agents, brokers, builders and more know the value of sustainability in real estate. On today's All About Real Estate episode, Amelia Godfrey, Program Manager for the EarthCraft program at SouthFace enlightens listeners on the benefits of building a greener home and explains how the program is helping to improve housing through education and innovation.
Godfrey began her career with SouthFace ten years ago as an intern in the company's training programs. She has been on multiple teams throughout the years, and today, she is training professionals on how to go into a home and make it more energy efficient and safer.
Southface's EarthCraft program is a regionally-based high-performance building certification program that provides a blueprint for builders to construct comfortable, energy efficient homes.  A Real Estate and Broker training program is also offered to ensure that these critical players are well informed about the potential for questions and inquiries about residential green building. During the interview, Godfrey explains how the programs focus on creating sustainability in news homes and training builders, agents, and even homeowners on the best practices to keep homes energy efficient, comfortable and healthy.
Why should homebuyers look for an EarthCraft home? "Homes, businesses and communities certified through the EarthCraft program must meet a number of criteria that ensure sustainable, efficient design and function," states Godfrey. "EarthCraft homes are a quality assurance that your home is passing above the minimum standards and requirements." In addition, EarthCraft homes also fell faster and for more money! To date, there are 127 builders in Georgia who build EarthCraft homes.
Anyone interested in building a sustainable home can find EarthCraft advisors and builders in their area by searching www.earthcraft.org. While in the past, the program focused on new homes and single-family homes, Godfrey states that any project can apply the principles. "We're also looking at a lot of old structures and improving energy efficiency and enhancing features," she states.
Tune into the show with the podcast link above to learn more about EarthCraft homes, the certification process and how to get involved. Plenty of information and details are also offered at www.earthcraft.org and www.southface.org.
______________________________________________________
A special thank you to Jackson EMC for sponsoring Atlanta Real Estate Forum Radio. Jackson EMC offers homebuyers peace of mind and lower bills with its certified Right Choice™ new home program. These homes are built to be energy efficient and sustainable with improved indoor air quality, convenience and comfort. For more information on Right Choice new homes and Jackson EMC, visit https://RightChoice.JacksonEMC.com.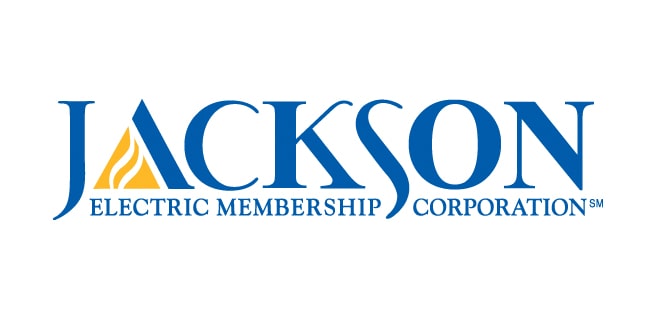 ______________________________________________________
The Atlanta Real Estate Forum Radio "All About Real Estate" segment, presented by Denim Marketing, airs on Fridays and highlights the movers and shakers in the Atlanta real estate industry – the home builders, developers, Realtors and suppliers working to provide the American dream for Atlantans. For more information on how you can be featured as a guest, contact Denim Marketing at 770-383-3360 or fill out the Atlanta Real Estate Forum contact form. Subscribe to the Atlanta Real Estate Forum Radio podcast on iTunes, and if you like this week's show, be sure to rate it.