Podcast: Play in new window | Download
In today's ultra-competitive real estate market, it's said that potential buyers make up their minds within seconds of stepping inside a home. Home staging is a growing field, with 38 percent of sellers' agents saying that they stage all homes before listing them for sale. On today's All About Real Estate episode, Barbara Heil-Sonneck, owner of Design2Sell fills us in on the science behind home staging in Atlanta and explains how Design2Sell is truly unique to the Atlanta real estate market.
Design2Sell is a home staging company that stages homes with a unique branding. The main focus for the company is premier and luxury homes in the Atlanta market. The expert team works with custom home builders, builder developers, as well as high-producing real estate agents in order to target the appropriate audience and sell the home as fast as possible. The company is known for their transitional modern high-end implementation and their modern farmhouse style. Design2sell offers an array of services from model home staging and luxury home staging, consultations, redesigns and makeovers.
"The feedback from our stages is what Design2Sell thrives on," explains Heil-Sonneck. "We have established a unique brand by staging a home that truly tells the owners story but also highlights the architecture of the home. You know instantly when you walk into a home that Design2Sell has staged." Why is a unique brand of home staging so powerful? As Heil-Sonneck explains, the proof is in the numbers. "The best examples are from when a home has been listed on the market without staging, pulled off of the market and relisted as a staged home," she states. "With 10 years of experience, we keep our own statistics and have found that a staged home reduces the time on the market by 50-percent and 85-percent of those staged homes have an average of 6-t0-12 percent increase in price."
Design2Sell's core focus is on vacant homes, whether it is new product or homes that people have moved out of. During the interview, Heil-Sonneck goes into detail about how the property is accessed and the implementation of staging the home. It is a very fast paced process that requires an experienced team who knows how to think of their feet and make decisions on the spot. "As a team, we have to know the right placement of the furniture, the accessories that balance the rooms, and we have to understand how products can be mixed and matched," explains Heil-Sonneck. "There is an entire science behind our process, and while we make it look easy, it's a very challenging job."
Heil-Sonneck is an avid world traveler which helps add to the growing success of Design2Sell. She is constantly staying on trend with decorative elements and art from around the world and each home staging in Atlanta reflects current trends, as well as upcoming trends and statements. It's easy to say that Design2Sell is driving the staging tends in Atlanta!
Learn more about Design2Sell's process by listening to today's podcast or by visiting www.HomeDesign2Sell.com or calling 678-505-1433.
______________________________________________________
A special thank you to Jackson EMC for sponsoring Atlanta Real Estate Forum Radio.  Jackson EMC offers homebuyers peace of mind and lower bills with its certified Right Choice™ new home program.  These homes are built to be energy efficient and sustainable with improved indoor air quality, convenience and comfort. For more information on Right Choice new homes and Jackson EMC, visit https://RightChoice.JacksonEMC.com.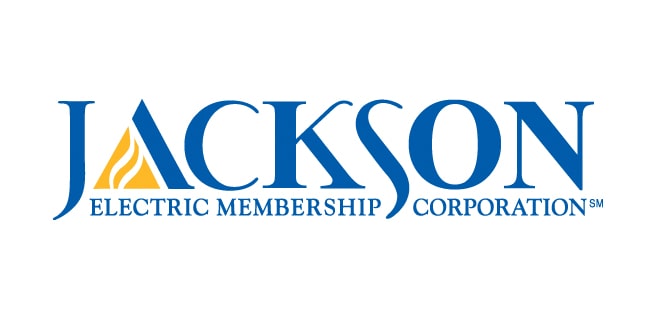 ______________________________________________________
The Atlanta Real Estate Forum Radio "All About Real Estate" segment, presented by Denim Marketing, airs on Fridays and highlights the movers and shakers in the Atlanta real estate industry – the home builders, developers, Realtors and suppliers working to provide the American dream for Atlantans. For more information on how you can be featured as a guest, contact Denim Marketing at 770-383-3360 or fill out the Atlanta Real Estate Forum contact form. Subscribe to the Atlanta Real Estate Forum Radio podcast on iTunes, and if you like this week's show, be sure to rate it.