Podcast: Play in new window | Download
With filming for hit television shows and blockbuster movies happening in our own backyards, down the street from our summer jobs and at our schools, global companies are continuing to choose Atlanta as the headquarters for their film production. On today's Around Atlanta episode, Dee Dee Murray, Production Manager at DeKalb Entertainment Commission explains the various efforts that the organization is doing to help the entertainment industry thrive in not only Georgia but specifically DeKalb County.
Murray is an entertainment professional with over 30 years of industry experience. Throughout her career she has provided film permitting facilitation, entertainment industry consulting, and a host of a la carte services to support the growing motion picture industry in the State of Georgia. Her work has supported the careers of nationally recognized recording artist. She also managed Organized Noize Productions and played an intricate role in the development of the Dungeon Family and its roster of award-winning artist including Outkast and Goodie Mob. TLC, Ludacris, Lil Jon, and Eastside Boys are also on her long list of supported artists.
In 2016, what was once known as the DeKalb Film Commission transformed into what is now the DeKalb Entertainment Commission, overseen by a board from the film, TV, music and digital entertainment industry in DeKalb County. Within the same year of transforming, the DeKalb County board of commissioners approved both a Film Permit Ordinance and an Entertainment Commission to develop a strategic plan that will help retain and attract even more entertainment projects, jobs and businesses throughout the county. To support the film industry, the organization provides services such as locations for filming, soundstages, permitting and jurisdictional mapping. "There is so much that goes into making a film," states Murray. "Our job is to promote the DeKalb area as an industry destination and implement tools to make it easier for production companies to select the county."
A large portion of what the organization does to help the county is providing workshops, classes and job fairs to expand knowledge and education to create a talent pool so that students can immediately enter the entertainment workforce. Looking ahead, Murray explains there are strategic plans in place to grow the talent pool and workforce and to also create more opportunities for residents and business owners within DeKalb County. "In five years we expect to see a more robust talent pool and we expect to see students who are currently in school and training to be working at the business we're promoting," Murray states.
Today, February 21, 2019, local students from DeKalb County schools will walk the red carpet as DeKalb Entertainment Commission hosts the first annual DeKalb Student Film Festival. "This is such an exciting event that allows students to present three-minute shorts of the work they do in class," explains Murray. "Actors and industry professionals are there to judge and support the students in their creative endeavors. It's going to be amazing and we hope to make this an annual event!" the festival begins today at 6 p.m. at DeKalb County School District Office in Stone Mountain.
Tune into the interview as Murray details how the organization is also helping to support the music industry in Atlanta. She also discusses the great tax credits and benefits for companies that choose to film in the area, and the many movies and local areas that have been filmed in DeKalb County. To learn more about DeKalb Entertainment Commission and the continuous work they're doing, visit www.dekalbentertainment.com.
______________________________________________________
A special thank you to Jackson EMC for sponsoring Atlanta Real Estate Forum Radio.  Jackson EMC offers homebuyers peace of mind and lower bills with its certified Right Choice™ new home program.  These homes are built to be energy efficient and sustainable with improved indoor air quality, convenience and comfort. For more information on Right Choice new homes and Jackson EMC, visit https://RightChoice.JacksonEMC.com.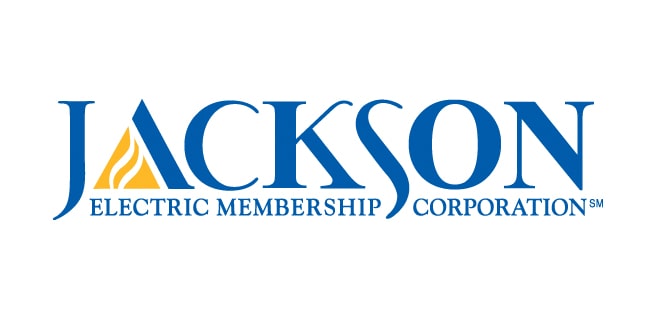 _____________________________________________________
Please subscribe to Atlanta Real Estate Forum Radio on iTunes. If you like this week's show, be sure to rate it. The "Around Atlanta" segment, sponsored by Denim Marketing, airs on Thursdays and is designed to showcase the best of metro Atlanta – the communities, attractions and special events that make this city great. To submit your event, community or attraction to the Around Atlanta edition of Atlanta Real Estate Forum Radio, contact Denim Marketing at 770-383-3360 or fill out the Atlanta Real Estate Forum contact form here.