Podcast: Play in new window | Download
Buying a home will be one of the largest and most significant purchases you make in your entire life. The process can be long and complicated, but it doesn't have to be! Kara Cook, Partner at Cook and James is a trained real estate lawyer who joins Atlanta Real Estate Forum on today's All About Real Estate episode to explain how the Atlanta-based company offers a different approach on real estate closings in Georgia, New York, Connecticut and South Carolina.
Founded in 2006, Cook and James began when Heather James hired Cook as a law clerk. After working together, they both decided they wanted something different and were determined to fill a void in real estate transaction services. The attorney team is a pioneer of at-home closings and specializes in refinancing, purchases, corporate relocations and more. The team can be 100 percent mobile for buyers, sellers and real estate agents giving clients the flexibility to close anywhere that is convenient for them, including at-home. During the show, Cook shares some of the crazy stories of the odd places they have closed.
The attorneys and paralegal professionals at Cook and James bring everything needed to the closing to facilitate a smooth and convenient experience. "We took the same idea of groceries being delivered to your home and applied it to real estate closing," explained Cook. "We do closings at-home or anywhere that is convenient for you. All we need is a power outlet and cell phone service. We will bring all other supplies such as a mobile scanner and printer, so the process is quick and smooth."
In 2017, Cook and James partnered with Pavaso's eClosing platform to add an additional tier of ease and functionality for clients. The relationship offers beneficial solutions including improved communication, efficiency, process management and shared resources. Using this proprietary at-home closing platform, the firm's residential real estate legal solutions and expertise now include purchases, mortgage refinances, title clearance, deed preparation, corporate relocation assistance and more.
Closing services are only part of what the dynamic duo specializes in. They are also dedicated to staying up-to-date with the latest technology, security systems and hacks. Cook states that they regularly educate themselves so that they can inform and educate their customers. The duo also keeps an updated blog on their website that discusses issues such as cybersecurity and tips on how to avoid fraudulent activity. There are posts on eClosings, questions and answers from judges, blockchain, and many more to help keep clients informed of the ever-changing world. "We pride ourselves on staying on the forefront of technology and the industry in general," stated Cook.
For more information on how Cook and James help builders and others in the industry, tune into the podcast with the link above or visit www.cookandjames.com.
______________________________________________________
A special thank you to Jackson EMC for sponsoring Atlanta Real Estate Forum Radio.  Jackson EMC offers homebuyers peace of mind and lower bills with its certified Right Choice™ new home program.  These homes are built to be energy efficient and sustainable with improved indoor air quality, convenience and comfort.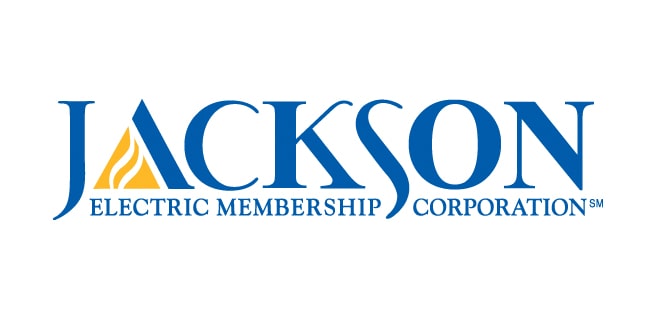 ______________________________________________________
The Atlanta Real Estate Forum Radio "All About Real Estate" segment, presented by Denim Marketing, airs on Fridays and highlights the movers and shakers in the Atlanta real estate industry – the home builders, developers, Realtors and suppliers working to provide the American dream for Atlantans. For more information on how you can be featured as a guest, contact Denim Marketing at 770-383-3360 or fill out the Atlanta Real Estate Forum contact form. Subscribe to the Atlanta Real Estate Forum Radio podcast on iTunes, and if you like this week's show, be sure to rate it.