Podcast: Play in new window | Download
Odds are, you've seen a few mentions of Community Improvement Districts (CIDs) in and around the Atlanta metro area. CIDs are designed to help improve communities by bettering conditions for existing businesses and attracting new growth. On today's All About Real Estate episode, Emory Morsberger, President of the Tucker Summit CID discusses how the company is continuously working in conjunction with government entities to build a bright future in the City of Tucker.
Morsberger has been a real estate redeveloper for 35 years across metro Atlanta. He founded Avalon homes in 1991 and spearheaded the Highway 78 project to improve the declining conditions of the area. He was also heavily involved in the revitalization of downtown Lawrenceville, striping the Square's old buildings to their original brick and wood floors and transforming it into a bustling destination. Morsberger's impressive redevelopment continues with transformation projects such as Pounce City Market, Gateway 85 and several other projects across metro Atlanta.
As board president of Tucker Summit CID, Morsberger works endlessly to ensure that the CID is conducting infrastructure improvements, enhancing security through additional patrols and cameras and beautifying the city to attract businesses in manufacturing, supply chain logistics, biosciences and more.
Tucker is undoubtedly one of the fastest-rising business destinations in the Metro Atlanta area. Since the City of Tucker came into existence in 2016, it has experienced a dynamic business expansion. Community safety, beautification, business retention, economic growth, and capital improvements are all domains in which CIDs can help improve business-minded communities like Tucker. With Tucker's convenient location at the edge of the metro region and easy access to the Perimeter and 78, the City continues to experience business growth. Tucker Summit CID is the connection for those businesses to get the resources they need to enhance their services and the community.
The City has a great partnership with its business community and works collaboratively with Tucker Summit CID to ensure a safe and successful community. In addition, the CID has strong relationships with the Tucker Police Department, the Tucker Fire Department, the City of Tucker government and Tucker community. "Nothing gets done unless we work with other people," Morsberger simply states. "Partnerships with CIDs are win-win for everyone, the property owners are giving money to help with essential projects and the issues are getting resolved."
Tucker Summit CID has two top priorities for 2019, get the roads even further improved and let the world know that Tucker is the number one location in Metro Atlanta for metrics, biotech, and new genetic testing and food testing facility. "Tucker is in an ideal location, we have an ideal worker case, and we're ready for action," states Morsberger.
Tune into the podcast with the link about to learn more about Tucker CID and for contact information to connect personally with Emory Morsberger. Visit www.tuckersummitcid.com to learn more about the organization and projects that are happening now.
______________________________________________________
A special thank you to Jackson EMC for sponsoring Atlanta Real Estate Forum Radio. Jackson EMC offers homebuyers peace of mind and lower bills with its certified Right Choice™ new home program. These homes are built to be energy efficient and sustainable with improved indoor air quality, convenience and comfort. For more information on Right Choice new homes and Jackson EMC, visit https://RightChoice.JacksonEMC.com.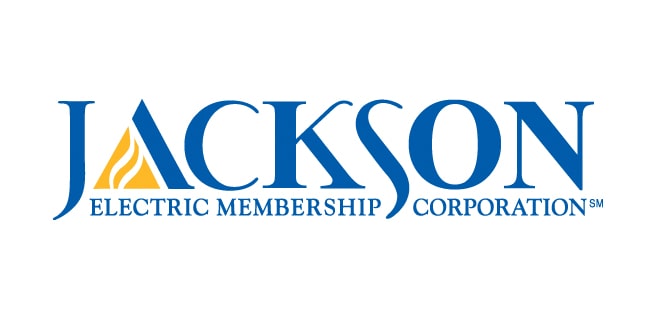 ______________________________________________________
The Atlanta Real Estate Forum Radio "All About Real Estate" segment, presented by Denim Marketing, airs on Fridays and highlights the movers and shakers in the Atlanta real estate industry – the home builders, developers, Realtors and suppliers working to provide the American dream for Atlantans. For more information on how you can be featured as a guest, contact Denim Marketing at 770-383-3360 or fill out the Atlanta Real Estate Forum contact form. Subscribe to the Atlanta Real Estate Forum Radio podcast on iTunes, and if you like this week's show, be sure to rate it.