Podcast: Play in new window | Download
Considered the future of the professional workforce, young professionals make up a significant portion of today's skilled job workers. On this week's Around Atlanta segment of Atlanta Real Estate Forum Radio, GeorgiaForward Board Member and Young Gamechangers Alumni Ben Andrews joins co-hosts Carol Morgan and Todd Schnick to discuss GeorgiaForward and Young Gamechangers' impact on young professionals and the areas they serve.
GeorgiaForward is an organization that has been around in Georgia since 2010 with its headquarters in Atlanta. This non-profit, non-partisan organization tackles various policy issues throughout the state as well as helps create a talent pipeline of young professionals across the state and build a network for them.
GeorgiaForward offers a number of programs, the most well-known being The Forum, an annual gathering of thought leaders and idea generators from schools, business, non-profits, government and civil societies across the state who explore and discuss emerging trends and the future prosperity of Georgia.
The Forum's success led to an additional program's formation within Georgia Forward: Young Gamechangers. Designed to create change in communities across Georgia, this program brings the state's best and brightest under 40 to one Georgia collective to develop "big idea" recommendations to some of the community's most persistent challenges.
One thing that makes Young Gamechangers different from other young professional groups that for the most part focus on networking overall is the hands-on aspect of it – it is a leadership action program first and foremost. The program's goal is to make an apparent impact on its host communities and bring young minds into the public domain as respected problem-solvers and idea-generators.
Interested young professionals must apply to be a part of the group with the total cost being $400 per participant. The Young Gamechangers are selected into classes to work on a different focus community each year with about 1/3 of the class being from the metro Atlanta area, 1/3 being from rural Georgia and the remaining 1/3 being from the host community. Since 2012, focus communities have included:
Americus/Sumter County
Dublin/Laurens County
Douglasville/Douglas County
Augusta/Richmond County
LaGrange/Troup County
Milledgeville/Baldwin County
Albany/Dougherty County
This year's 2019 class is currently working in Monroe/Walton County.
Listen to the full interview above to hear more about what specific issues the Young Gamechangers have addressed thus far. Communities may apply to host Young Gamechangers. Email Kris@GeorgiaForward.org if you would like your community to be considered for a future program.
To learn more about Young Gamechangers, click here or visit www.GeorgiaForward.org.
---
A special thank you to Jackson EMC for sponsoring Atlanta Real Estate Forum Radio. Jackson EMC offers homebuyers peace of mind and lower bills with its certified Right Choice™ new home program. These homes are built to be energy efficient and sustainable with improved indoor air quality, convenience and comfort. For more information on Right Choice new homes and Jackson EMC, visit https://RightChoice.JacksonEMC.com.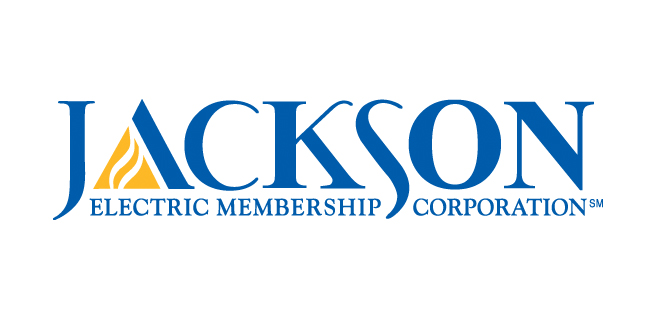 ---
Please subscribe to Atlanta Real Estate Forum Radio on iTunes. If you like this week's show, be sure to rate it. The "Around Atlanta" segment, sponsored by Denim Marketing, airs on Thursdays and is designed to showcase the best of metro Atlanta – the communities, attractions and special events that make this city great. To submit your event, community or attraction to the Around Atlanta edition of Atlanta Real Estate Forum Radio, contact Denim Marketing at 770-383-3360 or fill out the Atlanta Real Estate Forum contact form here.