Podcast: Play in new window | Download
A shocking statistic for many families is learning that a heart transplant will not last a lifetime, the average is just 12 years. With a mission to make transplanted hearts last forever, Atlanta-based Enduring Hearts works behind the scenes every day to accelerate research that will save the lives of kids living with a transplanted heart and end-stage heart failure. Carolyn Salvador, Executive Director of Enduring Hearts joins us on today's Around Atlanta episode to talk about the amazing work the organization is doing locally and nationally.
Enduring Hearts is a national charity founded in metro Atlanta dedicated to raising funds for pediatric heart transplant research. The organization launched in 2013 after Founder and Chairman Patrick Gahan learned his child was in heart failure while on a family vacation. The family learned that the only chance for survival was with a heart transplant but that was only a bridge to life. "Being entrepreneurs, the family wanted to fix the problem and discovered there was not an organization that focused solely on heart transplants for children," states Salvador. "They launched Enduring Hearts with the mission to make it last forever." Today, Enduring Hearts has raised over 3 million dollars in research, been ranked as a Top-Rated Charity by Great Nonprofits and funded research in 28 different institutions in North America.
During the interview, Salvador breaks down the details about how Enduring Hearts picks projects to fund and how they work endlessly to get their name out into the world. "Part of my role at Enduring Hearts is to meet with researchers and conferences and let them know that we want to help by funding research for pediatric heart transplants," states Salvador. "The number one problem heart transplants do not last is because of organ rejection. The earlier we can research rejection and less invasive ways to test, the earlier we can detect and treat it and obtain better results."
Salvador also describes the progress the organization is making and the markers they are seeing after being in business for just five years. During the interview, she mentions making headway in identifying mechanisms of rejection and how that has caused a chain reaction of tons of other research. She states that 3D printing for hearts is in the making and discusses the far-reaching goals of the non-profit organization to get kids living happier and healthier lives.
How can the general public be more proactive about heart transplants? Salvador suggests having heart-to-heart conversations with family members about becoming organ donors and having children also become donors. She describes the importance of having correct understanding of being an organ donor and being informed with supportive research. If you want to get involved in the amazing work of Enduring Hearts, visit www.enduringhearts.org to learn more about volunteer opportunities and donations.
Tune into the podcast with the link above to learn more about Enduring Hearts and their mission to improve the lives and longevity of pediatric heart transplants.
______________________________________________________
A special thank you to Jackson EMC for sponsoring Atlanta Real Estate Forum Radio.  Jackson EMC offers homebuyers peace of mind and lower bills with its certified Right Choice™ new home program.  These homes are built to be energy efficient and sustainable with improved indoor air quality, convenience and comfort. For more information on Right Choice new homes and Jackson EMC, visit https://RightChoice.JacksonEMC.com.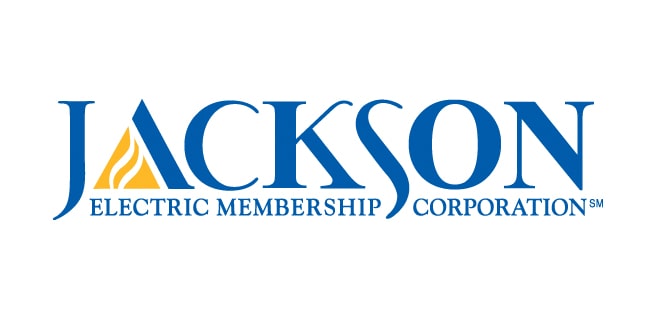 _____________________________________________________
Please subscribe to Atlanta Real Estate Forum Radio on iTunes. If you like this week's show, be sure to rate it. The "Around Atlanta" segment, sponsored by Denim Marketing, airs on Thursdays and is designed to showcase the best of metro Atlanta – the communities, attractions and special events that make this city great. To submit your event, community or attraction to the Around Atlanta edition of Atlanta Real Estate Forum Radio, contact Denim Marketing at 770-383-3360 or fill out the Atlanta Real Estate Forum contact form here.