Podcast: Play in new window | Download
On average, Right Choice homes are 20 to 30 percent more efficient on heating and cooling costs than standard homes. CEO of Vallus Energy Consulting, Will Moyers, joins us on today's episode of All About Real Estate to reveal not only how much one customer in Gainesville, GA saved on his energy bills with a Right Choice home, but to also discuss why homeowners should call Vallus Energy Consulting any time they receive a surprise electric bill.
While Right Choice homeowners save a lot of money, there is no set expectation for how much every homeowner will save. Vallus Energy Consulting was established in 2006 and Moyers has been with the company for 11 years. The company was custom built to ensure that every contractor building a new home had the same values as Jackson EMC. Every person employed must have a heartbeat for customer care and be passionate about their job.  Moyers entered the company as an entry-level technician and has witnessed every possible angle of building a Right Choice Home. According to Moyers, the customer value and passion is what makes the Right Choice Homes program strive and thrive.
Vallus Energy Consulting is a firm that ensures homes are built the right way as they are constructed. What differentiates the construction details with Right Choice homes from standard homes are the code details and the engineering calculations. Most homeowners assume code details are being met because it's simply one aspect they cannot see; it's behind the walls and finishes. Vallus Energy Consulting comes out to inspect and verify that certain codes are being met through all stages of home building and that fundamental checkpoints are also met.
When homeowners open a letter to reveal a surprise electric bill, Vallus Energy Consulting should be the first number they dial. These experts come to homes to figure out why the electric bill is so high. They are a third party who will help make the right decision to fix problems within the home. An older home that is not newly constructed will go through the same testing as a new construction home but requires knowledge to help break details apart. Vallus technicians will pinpoint where holes are in the home and explain how they can be properly repaired.
What makes a Right Choice Home so energy efficient are the things that are not seen once the home is built; the details behind the walls that will save homeowners money and make their home more comfortable. Vallus Energy Consulting works with a variety of contractors and recently received a call from an HVAC contractor who wanted to express gratuity for workers who truly care to make sure the fundamentals of his home was taken care of and that it was built right the first time. He chose to build a Right Choice 5,000 square foot home in Gainesville, GA and he was proud to announce that he received his first full month's energy bill and it was only $125! While this is not guaranteed for every Right Choice homeowner, it puts into perspective just how important Right Choice homes and Vallus Energy Consulting really are.
If you're in the market for lower bills and a comfortable home, tune into today's podcast with the link above to learn more or visit vallus.com to see what services they offer homeowners. Visit www.JacksonEMC.com or click here to learn more about the many benefits of purchasing a Right Choice New Home.
______________________________________________________
A special thank you to Jackson EMC for sponsoring Atlanta Real Estate Forum Radio.  Jackson EMC offers homebuyers peace of mind and lower bills with its certified Right Choice™ new home program.  These homes are built to be energy efficient and sustainable with improved indoor air quality, convenience and comfort. For more information on Right Choice™ new homes and Jackson EMC, visit Right Choice™ new home.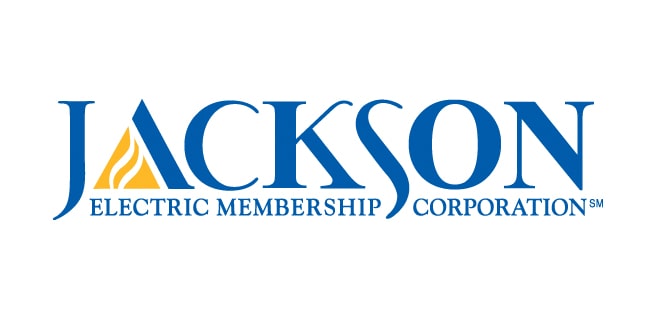 ______________________________________________________
The Atlanta Real Estate Forum Radio "All About Real Estate" segment, presented by Denim Marketing, airs on Fridays and highlights the movers and shakers in the Atlanta real estate industry – the home builders, developers, Realtors and suppliers working to provide the American dream for Atlantans. For more information on how you can be featured as a guest, contact Denim Marketing at 770-383-3360 or fill out the Atlanta Real Estate Forum contact form. Subscribe to the Atlanta Real Estate Forum Radio podcast on iTunes, and if you like this week's show, be sure to rate it.