Podcast: Play in new window | Download
Executive Vice President of Traton Homes, Clif Poston, is a veteran on Atlanta Real Estate Forum Radio. Today he is welcomed back in studio by co-hosts Carol Morgan and Todd Schnick. Poston discusses Traton Homes communities in Cobb County that are selling quickly and the impacts of COVID-19 on this All About Real Estate Segment of Radio.
Poston has worked with Traton Homes for almost 28 years. His father started the business in 1971 and since then the company has built almost 11,000 houses in the state of Georgia and around the southeast. One of Traton Homes' keys to success is narrowing in on the best locations for building and living.
"Location, location, location is where the magic always happens," said Poston. "Trying to provide the right blend of locations with the right product at the right price is what we've really been focusing on."
Emphasis on location has led Traton Homes to develop several active adult and townhome communities in desirable locations that best suits its client's needs.
1825 Stilebroro
Traton Homes has found success in active adult communities, and that rings true for 1825 Stilesboro. Located in Marietta, there are only nine houses left in this moderately priced, convenient community. It has been well received, and Traton Homes will be breaking ground soon on another very similar community right across the street.
Courtyards at Camden
Another Traton Homes active adult community, Courtyards at Camden, is located in West Cobb and contains an astounding 95 home sites. Priced from the mid-$300,000s, this community is rich with amenities including a clubhouse to be opened in the next 60 days.
Edgemoore at Milford
Located minutes from the East-West Connector in Marietta, Edgemoore at Milford features 94 luxury townhomes priced from the $270,000s. With a plethora of amenities and a prime location, this community has been selling fast.
Mangêt
Keeping with the theme of a prime location, Mangêt is within walking distance to the historic Marietta Square. The single-family detached homes have been a huge success, with half of the homes sold already. Priced from the high $300,000s to low $500,000s, this in-town neighborhood is quaint and desirable.
Grammercy Park
Just like Mangêt, Grammercy Park is extremely close to Marietta Square. This two-story townhome community has 31 lots and an attractive price point that helps it join the list of Traton Homes quick sellers.
Logan's Walk
Logan's Walk is a Traton Home community that is coming soon to Smyrna. Priced from the upper $300,000s, Logan's Walk will be close to the best shopping and dining in downtown Smyrna. Sales are targeted to open in late July or early August.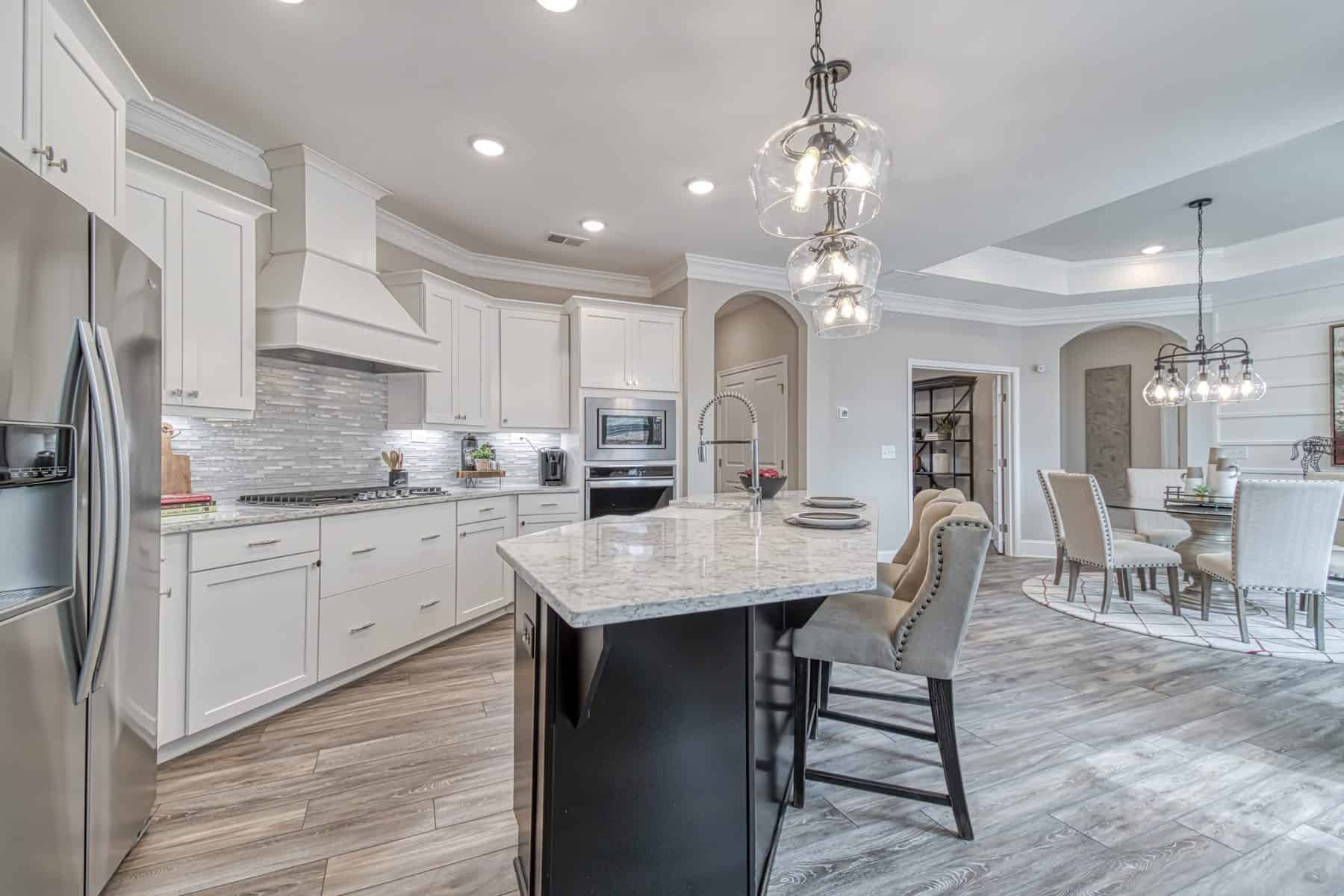 Traton Homes has implemented every possible measure to ensure the safety of its employees and customers during the current pandemic. Employees are wearing masks and encouraging customers to do so. In addition, Traton Homes is keeping everything sterilized and virtual tours can substitute in-person tours. Despite the pandemic, Traton Homes has continued to see steady business and sales.
"Right now, it seems the supply is low and the demand seems to be high," said Poston. "It feels like this pandemic has made people believe in that homeownership dream even more, they want to have their little patch of space."
For more information on Traton Homes and its fabulous communities in Cobb County, be sure to listen to the full interview above. You can also visit www.TratonHomes.com to explore the several homes available now or in the near future.
Never miss an episode of Atlanta Real Estate Forum Radio! Subscribe to the podcast here. You can also get a recap of any past episodes on the Radio page.
---
Georgia Residential Mortgage Licensee, License #22564. NMLS ID #6606. Subject to borrower and property qualifications. Not all applicants will qualify. New American Funding and Empire Communities are not associated. Click here to view the terms and conditions of products mentioned during the show. Corporate office 14511 Myford Rd., Suite 100, Tustin, CA 92780. Phone: (800) 450-2010. (July/2020)
---
New American Funding is a family-owned mortgage lender with a servicing portfolio of over 123,000 loans for $30.4 billion, 198 branches, and about 3,100 employees. The company offers several niche loan products and has made Inc. 5000's list of Fastest-Growing Companies in America six times. It has a state-of-the-art career training facility and develops innovative technology, including the GoGo LO mobile application. For more information, visit www.branch.newamericanfunding.com/Atlanta.
---
The Atlanta Real Estate Forum Radio "All About Real Estate" segment, presented by Denim Marketing, highlights the movers and shakers in the Atlanta real estate industry – the home builders, developers, Realtors and suppliers working to provide the American dream for Atlantans. For more information on how you can be featured as a guest, contact Denim Marketing at 770-383-3360 or fill out the Atlanta Real Estate Forum contact form. Subscribe to the Atlanta Real Estate Forum Radio podcast on iTunes, and if you like this week's show, be sure to rate it.