Family-owned Traton Homes celebrates 50 years of offering Atlanta area home buyers 'Altogether More.' As part of its celebration, the Marietta-based home builder is making a donation to HomeAid Atlanta for every new home closed this year.
"We are grateful that homebuyers over the past five decades have – over and over again – put their trust in Traton Homes to deliver more in terms of home designs, quality construction and lifestyle," said Chief Operating Officer Chris Poston. "It's our honor to have played a role in helping thousands of families find the home of their dreams, and we look forward to helping thousands more as we move forward."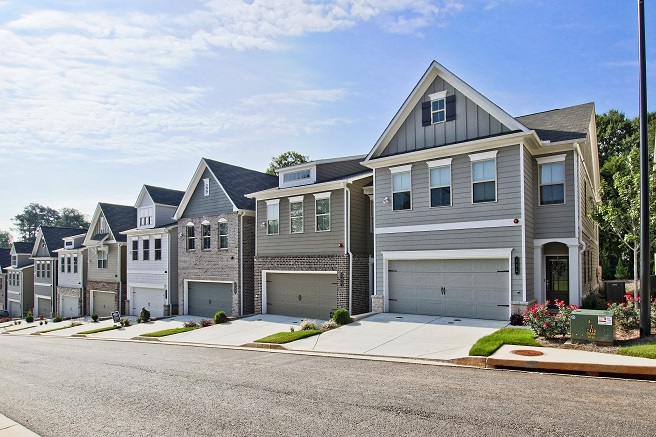 Voted Best Builder in Cobb County in 2019 by Cobb Life Magazine, Traton is a seven-time winner of the GuildMaster Award for Customer Service Excellence. In addition, Traton has won more than 50 OBIE Awards for homebuilding excellence from the Greater Atlanta Home Builders Association. The hometown builder blends careful, up-to-date design and top-quality materials to create enduring appeal and exceptional value.
To celebrate the milestone, Traton Homes is making a donation to HomeAid Atlanta for every new home closed in 2021. The nonprofit organization builds new lives for families and individuals experiencing homelessness, supported by donations of services and materials from members of the home building industry.
"HomeAid Atlanta is also celebrating an anniversary this year – its 20th. Since Traton is a long-time supporter, we look forward to celebrating with them and helping extend their services further with our donations," said Traton Executive Vice President Clif Poston, a past HomeAid Atlanta board member.
Chris and Clif Poston are the sons of co-founder Bill Poston and nephews of co-founder Milburn Poston. They manage the family business with the work ethic inspired by their grandmother Nellie Clifford Poston, who continued working in Traton's offices daily well into her 90s.
That work ethic led Traton Homes to increase their year-over-year sales from 112 in 2019 to 244 in 2020, while also navigating the COVID-19 crisis. The builder found success and addressed COVID-19 concerns by making home buyers comfortable on their own terms, whether they chose virtual home tours or socially distanced in-person visits where enhanced cleaning techniques were applied.
Additional 2020 successes include the close-out of two townhome communities near downtown Marietta: 31 homes in Grammercy Park were sold within seven months, and 38 homes in Mangêt were sold within 12 months. In 2020, Traton also neared closeout of the 1825 Stilesboro 55-plus community and prepared for the early 2021 opening of two new 55-plus communities, Kirk Ridge in Marietta and Courtyards at Ebenezer in East Cobb.
Traton Homes is currently building in seven Cobb County communities, with prices ranging from the high $200,000s through the $500,000s. Buyers choose from full-featured townhomes, single-family detached homes, and 55-plus ranch courtyard homes. Traton builds in convenient locations and with amenities carefully selected for each community's lifestyle.
Traton Homes celebrates 50 years in 2021! To learn more about Traton Homes, visit www.TratonHomes.com.