Many homeowners have long appreciated the extension of the home that a thoughtful outdoor living space provides for both entertaining and daily enjoyment. With so many people spending more time at home in the last year, backyard escapes have only become bigger and better, and more necessary, than ever before.
Thanks to Georgia's short, mild winters, there is plenty of time to enjoy outdoor living spaces – even year-round in some cases! The Womack Custom Homes team rounded up the top outdoor living features clients are looking to add to their current home or include in their new design-build project.
Outdoor Kitchens + Wet Bars
Of all outdoor living space features, outdoor kitchens and/or wet bars reign supreme. In fact, Fixr found 61% of respondents rank outdoor kitchens are the most desired addition to outdoor living spaces in its 2021 Trends for Outdoor Living Spaces. Offering the ultimate social gathering areas for entertainers, outdoor kitchens provide the perfect space to entertain friends and family while food is prepared and grilled, and wet bars offer convenience for celebrations in preparing drinks with sinks, beverage coolers and kegerators.
Built-In Entertainment
Many outdoor kitchens and wet bars offer a backdrop to mount a TV, and surround sound brings it all together for the perfect game day experience. Extend common living areas by integrating entertainment into the screened-in porch area as well.
Fire Away
Whether gas or wood-burning, outdoor fire pits, fireplaces and fire tables are now a common staple for outdoor living spaces. Fire elements are reminiscent of traditional campfires, perfect for toasting marshmallows or simply setting the ambiance as a source of light for cozy evenings outside.
Year-Round Usability: Got You Covered
As is typical in Georgia, it is not uncommon for temperatures to linger around 80 degrees or a sudden rain shower to pop up. From providing shade on hot summer days to shelter during rain showers, a covered patio allows you to enjoy outdoor living spaces in any type of weather.
Fan of a Breeze
Hot summer days often feature little to no breeze, so incorporating outdoor fans is crucial to beating the heat. Be sure to select a fan intended for the outdoors with long, skinny blades that draw in more air and push it down for the perfect breeze.
Pool + Carriage Houses
The ultimate in entertainment, pool and carriage houses offer more than added storage, but they are also a true extension of the home. Whether it is to offer the perfect guest retreat or place to change and recover from a long pool day, carriage and pool houses are flexible home additions that vary per household. Most feature slip-resistant flooring and low-maintenance materials that can withstand the elements, such as ceramic tile or marble.
The More [Seating] the Merrier!
Whether it is comfy couches for curling up with a book on the screened-in porch or built-in benches around the fire pit, it is important to distinguish gathering places for visitors to mingle and spend time. Consider weatherized outdoor furniture for flexible seating options that can be moved around and rearranged based on the number of guests or type of gathering.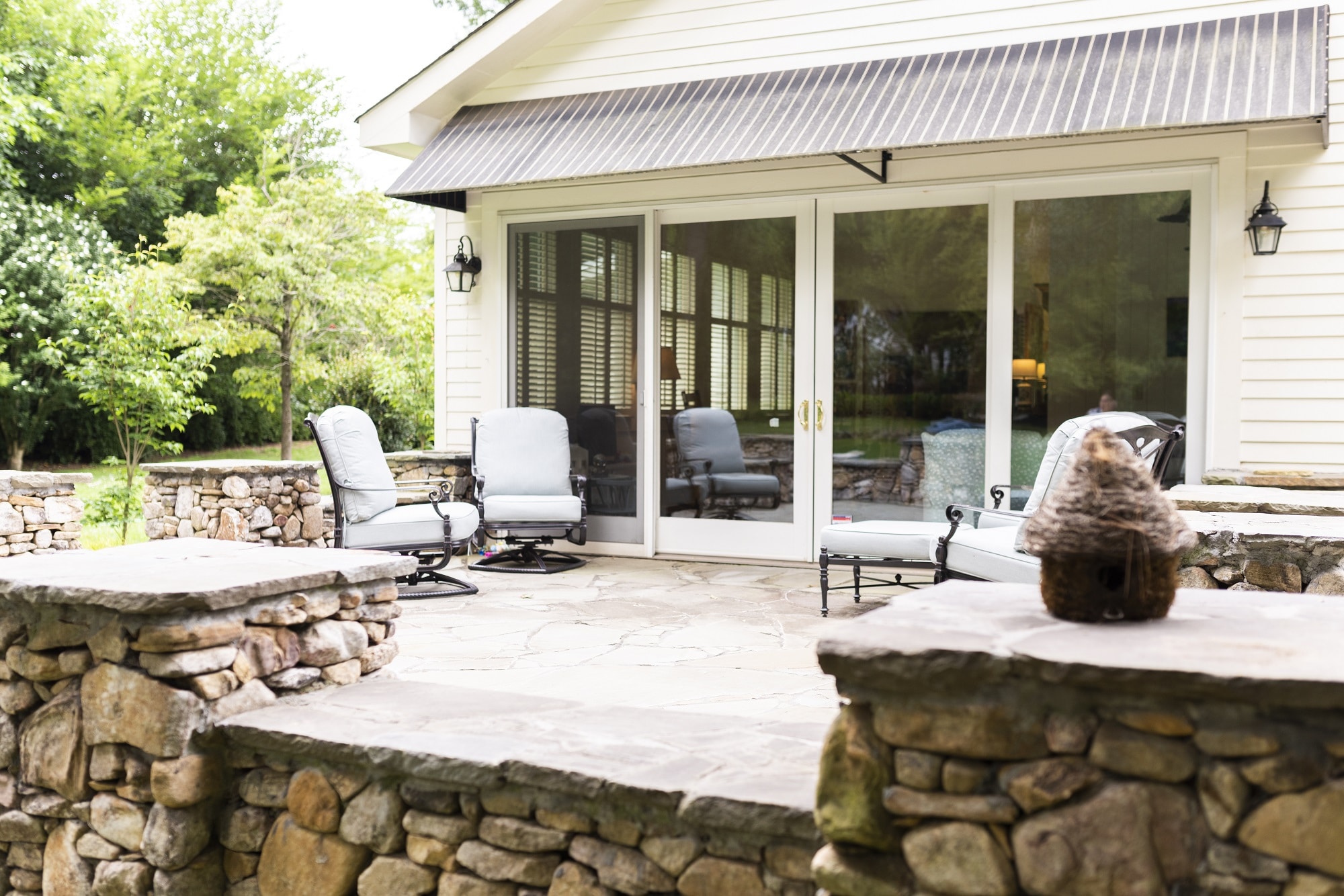 Womack Custom Homes, a four-generation legacy in home construction, offers residential, commercial, remodel and design-build services throughout the North Georgia area. Visit www.WomackCustomHomes.com/project-gallery to learn more about past projects and request a quote.