Podcast: Play in new window | Download
If you're a movie buff at all, then you'll know this famous line is delivered by Rick Grimes during the season four finale of The Walking Dead. Did you know that Atlanta is now the No.1 film destination in the United States? If you're a die-hard movie fanatic, then you're going to feel really foolish if you haven't gone on an Atlanta Movie Tour! On today's Around Atlanta episode of Atlanta Real Estate Forum Radio, co-hosts Todd Schnick and Carol Morgan are joined by Carrie Burns, co-founder and Chief Movie Buff of Atlanta Movie Tours, to talk about the amazing outings they offer all around Atlanta.
Beginning in the film industry 17 years ago, Carrie has learned a thing or two about the industry in Atlanta, and she has certainly rubbed elbows with several actors and extras in popular movies. She started her career as a film liaison in Castleberry Hill, which she describes as the "hotbed in filming." As a natural connector, she served as a liaison between film and television crews and would direct tours for friends and families. In 2012, after giving a voluntary Walking Dead tour, she and a friend decided this was a much-needed business in Atlanta. They had a route ready and once they acquired a bus, they began giving one tour a week. Now, especially around holidays and during the summer months, they conduct up to 35 tours a week!
Popular movies filmed in Atlanta range from The Walking Dead and The Hunger Games to Fast and the Furious, Baby Driver and Black Panther. Atlanta Movie Tours has made it easy for visitors and groups to tour scenes from all of these movies and more. By visiting atlantamovietours.com, you can not only see which upcoming tours are being offered but if you're interested in being part of the Atlanta film industry, there are tabs being added this summer that tell how to be extras in movies and how to work in the industry. The website also features a retail shop where you can buy Marvel souvenirs, The Walking Dead merchandise, and other movie paraphernalia. Best of all, this is where you can purchase tickets to one of the many movie tours.
Currently, tours are split into different categories. For instance, anyone wanting to view scenes from The Walking Dead would want to take the Big Zombie Tour. There is a Gone With the Wind tour that allows guests to relive Margaret Mitchell's view of Atlanta at the time she wrote the novel. A Victory Tour will take you through The Hunger Games scenes, while the Hero tour also introduces you to Katniss Evergreen, Rick Grimes, Ant-Man and more.
To make movie tours even more engaging, all guides for Atlanta Movie Tours are actors or extras from movies. Guests not only get to visit popular movie sets, but they have the opportunity to hear about a behind-the-scenes experience. Even been big actors, such as Ice Cube and Kevin Hart, have been known to give tours!
______________________________________________________
A special thank you to Jackson EMC for sponsoring Atlanta Real Estate Forum Radio. Jackson EMC offers homebuyers peace of mind and lower bills with its certified Right Choice™ new home program.  These homes are built to be energy efficient and sustainable with improved indoor air quality, convenience and comfort.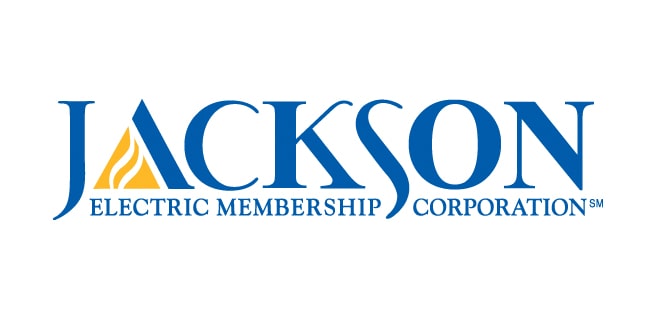 ______________________________________________________
Please subscribe to Atlanta Real Estate Forum Radio on iTunes. If you like this week's show, be sure to rate it. The "Around Atlanta" segment, sponsored by Denim Marketing, airs on Thursdays and is designed to showcase the best of metro Atlanta – the communities, attractions and special events that make this city great. To submit your event, community or attraction to the Around Atlanta edition of Atlanta Real Estate Forum Radio, contact Denim Marketing at 770-383-3360 or fill out the Atlanta Real Estate Forum contact form here.