Podcast: Play in new window | Download
Metro Atlanta is filled with an abundance of big cities we love, but there are plenty of people looking to settle down in a small, tight-knit community much like Mayberry. If you're not familiar with Mayberry, it simply means a slower-paced community full of friendly faces and even more charm. Located in West Cobb, the City of Powder Springs consists of roughly 15,000 residents and has a fierce devotion to improve the quality of life for every person who chooses to call this city home.  On today's Around Atlanta episode, Patrick Bordelon, Mayor Pro Tem and Council Member of City of Powder Springs joins us to talk about the new developments coming to the small city and why you want to be a part of the best-kept secret in metro Atlanta.
Did you know that the City of Powder Springs only encompasses 7.2 square miles? For such a small area, the city is amenity rich and packs a great deal of charisma. To help get the word out about the amazing aspects Powder Springs has to offer, the city recently launched a P.S. Did You Know campaign which was designed to promote the benefits of living, working and playing in Powder Springs, and to encourage citizens to share their favorite things about the city to social media. "I'm very surprised by the volume and positivity this campaign has created," stated Bordelon. "Our city is often overshadowed by larger towns and this campaign is a reminder of the many, many great things we have to offer."
The 90-day campaign lasts until November 30, 2018, therefore residents still have time to post their favorite things about living, working or spending time in Powder Springs using #PSContest included in their post. Entries are collected from Facebook, Twitter and Instagram posts that use the hashtag, and winners are chosen at random throughout the campaign. Each winner receives a $25 gift card from a local Powder Springs business.* Residents can enter as many times as they like, as long as they provide new information with each entry. In addition, posts must be set to public so they can be found searching #PSContest.
"The City of Powder Springs is an exceptional place to be," said Bordelon. "We have everything you could want in a community, from delightful shops to plenty of recreation opportunities, as well as plenty of homes and job opportunities. And, we're still growing, meaning there are even more things coming to this City that will continue to make it great!" Bordelon also gives inside details on upcoming developments throughout the city, such as the first hotel ever on the Silver Comet Trail! Also, coming to the city is a brand-new downtown park, exclusive townhomes and a $40 million senior living facility!  "In 12 months, you'll see a completely different city," stated Bordelon.
To learn more about the exciting new things coming to Powder Springs, tune into the podcast with the link above or visit www.cityofpowdersprings.org. To participate in the contest, or to simply learn new, fun and interesting facts about the city, visit the Facebook, Twitter.
*No purchase necessary to enter or win. All entries must be submitted between Aug. 27, 2018 and Nov. 30, 2018. To enter, submit a photo or text on Instagram or Facebook using #PSContest or email entry to courtney@denimmarketing.com. 12 prizes of $25 gift cards each to be awarded at random from 12 randomly chosen local businesses. City of Powder Springs current and former employees and immediate family members not eligible to win. Winners will be notified weekly via social media. This contest hosted by the City of Powder Springs is in no way sponsored, endorsed, administered by or associated with Facebook or Instagram.
______________________________________________________
A special thank you to Jackson EMC for sponsoring Atlanta Real Estate Forum Radio.  Jackson EMC offers homebuyers peace of mind and lower bills with its certified Right Choice™ new home program.  These homes are built to be energy efficient and sustainable with improved indoor air quality, convenience and comfort. For more information on Right Choice new homes and Jackson EMC, visit https://RightChoice.JacksonEMC.com.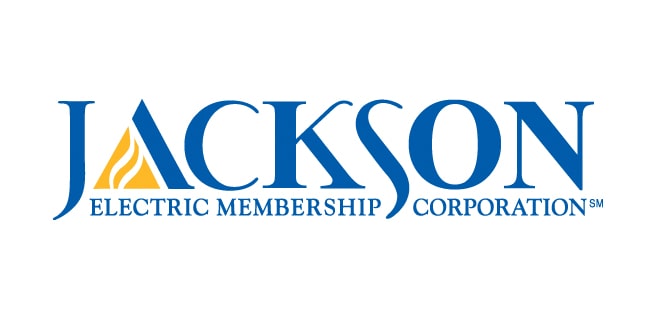 _____________________________________________________
Please subscribe to Atlanta Real Estate Forum Radio on iTunes. If you like this week's show, be sure to rate it. The "Around Atlanta" segment, sponsored by Denim Marketing, airs on Thursdays and is designed to showcase the best of metro Atlanta – the communities, attractions and special events that make this city great. To submit your event, community or attraction to the Around Atlanta edition of Atlanta Real Estate Forum Radio, contact Denim Marketing at 770-383-3360 or fill out the Atlanta Real Estate Forum contact form here.