Podcast: Play in new window | Download
International Women's Day was officially celebrated on March 8, but we can still feel the girl power in the air! Joining us on today's Around Atlanta episode is Kari Love, CEO of The Atlanta Women's Foundation. The Atlanta Women's Foundation (AWF) is the only public foundation in Georgia dedicated solely to women and girls and Love discusses the many ways the organization acts as a catalyst for change.
Love is a native Atlantan and joined the Atlanta Women's Foundation six years ago, continuing her 23-year career as a leader in the Atlanta nonprofit and broadcast communities. She began her career at WYAY & WYAI-FM and later moved to WFOX-FM as promotions and marketing director. She joined the Make-A-Wish Foundation of Georgia and Alabama in 2003, and she was serving as its vice president of corporate development and events before joining the Atlanta Women's Foundation.
The Atlanta Women's Foundation's primary role in the community is a grant-maker, providing funds, resources, and evaluation support to nonprofits that provide programs to low-income women and girls to help break the cycle of poverty. "We look at the many barriers that women are facing in our community and we raise money from the community to reinvest into the community with programs that are focused on supporting women and girls," explains Love. "Some of these barriers include mental health issues, workforce development, financially illiterate, education and child care."
AWF also provides leadership development through their Women on Board training workshops and Inspire Atlanta. This year will be 19 years that the Women on Board training programs have been in session. These workshops train women to serve on nonprofit boards, understand their roles, the documents and forms, and to gain overall confidence in their abilities. Inspire Atlanta launched on March 8, 2018 – International Women's Day – and focuses on three main areas: personal development, leadership development, and philanthropic development.  It is a comprehensive initiative that provides a unique leadership opportunity to a diverse group of professional women who are looking to ignite their passion for creating positive change for women in Atlanta. "We want to help all women in Atlanta that may have any barrier in their path to success," states Love.
Tune into the show with the podcast link above as Love details the programs of AWF, plus discusses their unique approach to funding. She gives prime examples of how competitors working as a team make everyone stronger together and how their collaborative success leads to additional funding.
You can help break cycles and build women in our community by joining AWF's movement.  From events, donor societies, leadership programs and more, there are several ways you can transform the lives of women and girls right here in Atlanta. To learn more, visit www.atlantawomen.org.
______________________________________________________
A special thank you to Jackson EMC for sponsoring Atlanta Real Estate Forum Radio.  Jackson EMC offers homebuyers peace of mind and lower bills with its certified Right Choice™ new home program.  These homes are built to be energy efficient and sustainable with improved indoor air quality, convenience and comfort. For more information on Right Choice new homes and Jackson EMC, visit https://RightChoice.JacksonEMC.com.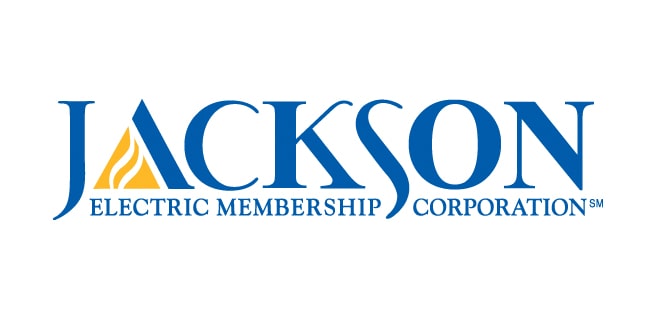 _____________________________________________________
Please subscribe to Atlanta Real Estate Forum Radio on iTunes. If you like this week's show, be sure to rate it. The "Around Atlanta" segment, sponsored by Denim Marketing, airs on Thursdays and is designed to showcase the best of metro Atlanta – the communities, attractions and special events that make this city great. To submit your event, community or attraction to the Around Atlanta edition of Atlanta Real Estate Forum Radio, contact Denim Marketing at 770-383-3360 or fill out the Atlanta Real Estate Forum contact form here.