Podcast: Play in new window | Download
If you're a parent and you're dreading the end of school and constantly hearing your children say, "I'm bored!" then today's segment is for you. On the Around Atlanta edition of Atlanta Real Estate Forum Radio, co-hosts Carol Morgan and Todd Schnick are joined by Stacey Lucas, director of marketing with the Children's Museum of Atlanta.
Lucas has been serving in various nonproft arts administrative roles for over 20 years and joined the Children's Museum of Atlanta about five years ago. Located in Downtown Atlanta across from Centennial Olympic Park, the museum is a facility whose focus is to encourage learning through play. The museum is geared toward children aged 0-8 and offers something for every interest a child may have—whether that is art, science, engineering, imagination play, theatre, building with recycled materials and more! Lucas adds that the museum includes important development milestones, so that as children grow, the experiences they can have at the museum grow with them.
Additionally, a trained floor staff can help the children grow to love learning and use the museum to complement the core concepts they are learning in their formal educations. Several published studies, Lucas says, have supported the idea that children learn better when they are involved in hands-on activities, such as music, arts, using their hands to create or build or even while running around. Because of this supported research, Lucas says the museum goes together well with what the children learn in school. To bridge the gap between a formal and fun education, the museum offers field trips and even brings its activities to schools.
This spring and summer, kids and parents alike can reap the full benefits of the museum. Through Memorial Day weekend, children can learn all about living a healthy lifestyle by heading to the main exhibit—Healthyville. Children can visit the marketplace and buy their own fruits and vegetables or even row or bike next to a skeleton so they see how their bodies work when they get moving.
On the Saturday of Memorial Day weekend, kids and parents can attend the Summer Bash to celebrate the end of school. The party will have beach balls, volleyball, bubbles, science experiments at the Science Bar and more fun summer activities, included with the price of admission.
The Healthyville exhibit is being replaced in June by the Amazing Castle, a kingdom where kids can use their imaginations. The kingdom teaches the crucial lesson of what it takes to build and keep a community, so kids can choose their kingdom roles, whether that is the local blacksmith and other tradespeople or the king, queen, prince, princess and knight.
Parents who work can still get their kids in on the fun! The Children's Museum of Atlanta offers a variety of fun summer camps Mondays through Fridays. Kids can hit the stage in theatre camp for two weeks, create robots and witness chemical reactions in Mad Science Camp, or enjoy yoga, cooking, arts and crafts and private museum exploration in Adventure Camp. Parents are asked to register their children online ahead of time to allow for a head count and proper insurance practices.
School teachers and administrators will not want to miss out on the chance to offer their students an enhanced learning experience by taking the kids on a field trip to the museum. All they have to do is sign up online for a 10:00 field trip on most weekdays for a guided trip through each learning zone, a mini-musical based on the current exhibit and lunch. It will be the best two-and-a-half-hours of the kids' year in school.
To plan your visit to the Children's Museum of Atlanta, visit www.ChildrensMuseumAtlanta.org to order tickets. Learn more about the museum on Facebook, Twitter or by listening to today's podcast.
______________________________________________________
A special thank you to Jackson EMC for sponsoring Atlanta Real Estate Forum Radio.  Jackson EMC offers homebuyers peace of mind and lower bills with its certified Right Choice™ new home program.  These homes are built to be energy efficient and sustainable with improved indoor air quality, convenience and comfort.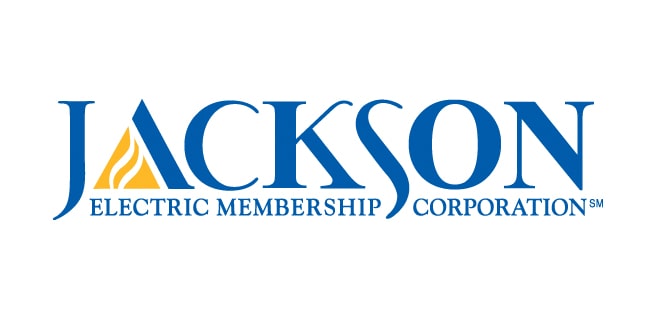 ______________________________________________________
Please subscribe to Atlanta Real Estate Forum Radio on iTunes. If you like this week's show, be sure to rate it. The "Around Atlanta" segment, sponsored by Denim Marketing, airs on Thursdays and is designed to showcase the best of metro Atlanta – the communities, attractions and special events that make this city great. To submit your event, community or attraction to the Around Atlanta edition of Atlanta Real Estate Forum Radio, contact Denim Marketing at 770-383-3360 or fill out the Atlanta Real Estate Forum contact form here.