Podcast: Play in new window | Download
The Great Recession presented a difficult time for Atlanta homebuilding, but the light at the end of the tunnel is here.  On this week's All About Real Estate edition of Atlanta Real Estate Forum Radio, the Director of Home Builder Finance with State Bank Dale McCain joins co-hosts Carol Morgan and Todd Schnick to discuss State Bank's role in Atlanta residential development.
State Bank was formed in 2009, "shortly after the Great Recession brought the economy and homebuilding to its knees." According to McCain, while many banks were pulling back from residential lending, State Bank had the vision to pursue this area of the market with the philosophy that bad things had happened to good people within the industry. The great home builders in Atlanta just needed some support.
Over the years, State Bank has grown to be a $5 billion Georgia-based bank offering a breadth of banking services that include personal, mortgage, business and commercial, payroll, insurance, SBA and equipment financing. In fact, State Bank is a preferred SBA lender.
"Our philosophy is 'good banks are like good people,'" McCain said. "They have a strong set of core values and a belief system that people can really connect with. We are State Bank and we want to be the bank that you absolutely cannot live without."
As home building continues to pick up nationally, State Bank is projecting 26,000 new starts in Atlanta in 2018. The legacy lots are nearly gone, which presents a need to develop new land and State Bank is happy to offer developer financing with the one condition that the lots are being developed for internal consumption, in other words, the builder themselves must build on those lots. According to McCain, it is uncommon to see developer financing that allows them to sell those lots to third parties to build on.
Additionally, State Bank is committed to revitalizing the city of Atlanta through home building and community outreach. To accomplish this, State Bank is heavily involved in the Greater Atlanta Home Builders Association's (HBA) designated charity, HomeAid Atlanta. State Bank's mission with HomeAid Atlanta is to provide housing and assistance for the homeless. One example of this is HomeAid Atlanta's upcoming Essentials Drive, which collects essential items for moms and babies including diapers, wipes and formula. The annual initiative delivers the items, in partnership with UPS, the week of Mother's Day to local shelters throughout Atlanta.
In relation to home building in Atlanta, the lender finances a variety of intown projects including affordable housing within the perimeter, specifically catered to those in public service, and $1 million+ townhomes on the Atlanta BeltLine. McCain explains that today's buyer is looking for convenient, walkable living, and State Bank is excited to be a part of providing those opportunities.
Listen to the above interview to learn more about State Bank, or email Dale at Dale.McCain@StateBT.com or call 1-800-414-4177. Visit www.StateBT.com for additional information.
______________________________________________________
A special thank you to Jackson EMC for sponsoring Atlanta Real Estate Forum Radio.  Jackson EMC offers homebuyers peace of mind and lower bills with its certified Right Choice™ new home program.  These homes are built to be energy efficient and sustainable with improved indoor air quality, convenience and comfort. For more information on Right Choice™ new homes and Jackson EMC, visit Right Choice™ new home.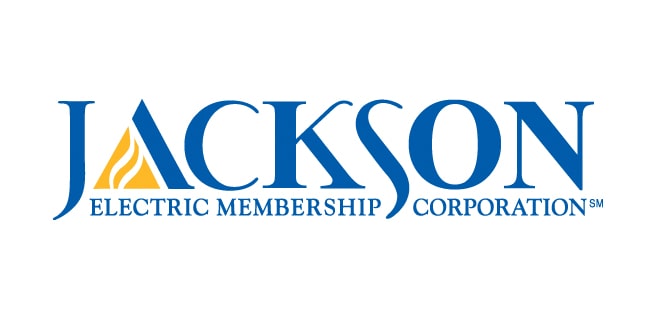 ______________________________________________________
The Atlanta Real Estate Forum Radio "All About Real Estate" segment, presented by Denim Marketing, airs on Fridays and highlights the movers and shakers in the Atlanta real estate industry – the home builders, developers, Realtors and suppliers working to provide the American dream for Atlantans. For more information on how you can be featured as a guest, contact Denim Marketing at 770-383-3360 or fill out the Atlanta Real Estate Forum contact form. Subscribe to the Atlanta Real Estate Forum Radio podcast on iTunes, and if you like this week's show, be sure to rate it.