Podcast: Play in new window | Download
Those countless orange road cones, barrels and towering construction cranes often seen straddling Interstate 85 on both sides of the Pleasant Hill Road interchange, may be a little annoying for drivers but they're positive signs of community improvement. On today's All About Real Estate episode, Executive Director of the Gwinnett Place CID, Joe Allen discusses the goal of developing Gwinnett's central business district into a hub for economic and employment activity.
Allen is a Gwinnett native, born and raised. From gift shops to auto dealers, specialty boutiques and more, he has experienced first-hand how Gwinnett Place in Duluth is truly the main business district in the area. "Gwinnett Place was a bustling business district in the 1970s and 80s, and it still is today," Allen states. "We have 1,900 prominent businesses and household names in the area and then we also have areas that are perfect for redevelopment. Our vision is to make our area the model for an internationally diverse, livable, urban community."
The Gwinnett Place Community Improvement District (CID) is a self-taxing district that uses additional property taxes to accelerate infrastructure improvements, security enhancements, and economic development initiatives. The CID is leading the effort to expedite mobility, quality of life, and economic improvement strategies for the benefit of businesses, employees and visitors to Gwinnett's central business district.
Why would commercial property owners want to add to their annual tax bills? "The commercial property owners voluntarily self-tax themselves because they know how important redevelopment in this area is," explains Allen. "They're taking the future into their own hands!" Because CID improvements are appealing to all citizens, there has been residential population growth in Gwinnett Place as more and more citizens find a walk or alternative route to work or even a walk to local destinations, to be attractive features in their quality of life.
Gwinnett Place CID encompasses the center of commerce in Gwinnett County and is making substantial progress towards providing necessary transportation and infrastructure improvements. With projects such as the construction of Gwinnett County's first Diverging Diamond Interchange at Pleasant Hill Road over I-85, and the installation of miles of new sidewalks, streetscape elements and landscaping along Satellite Boulevard, Pleasant Hill Road and other roadways, they are surely succeeding. "By 2040, Gwinnett will be the most populated county in Georgia with approximately 1.5 million residents," states Allen.
The Gwinnett Place Community Improvement District has an annual economic impact of $9.5 billion. Within the last few years, Gwinnett Place's direct economic impact has been approximately $4.5 billion, while the CID is responsible for $5 billion in indirect spending. "We have three top priorities; infrastructure investments and moving projects forward, improving quality of life with efforts such as community patrol, and lead transformation of the area," explains Allen. "Just last year, we removed 45 tons of trash. Residents and newcomers alike want to be in an inviting area, and we're making that happen every day!"
Tune into the interview with the podcast link above as Allen details the upcoming transit alternatives and the many projects that will happen in 2019! For more information www.gwinnettplacecid.com.
______________________________________________________
A special thank you to Jackson EMC for sponsoring Atlanta Real Estate Forum Radio. Jackson EMC offers homebuyers peace of mind and lower bills with its certified Right Choice™ new home program. These homes are built to be energy efficient and sustainable with improved indoor air quality, convenience and comfort. For more information on Right Choice new homes and Jackson EMC, visit https://RightChoice.JacksonEMC.com.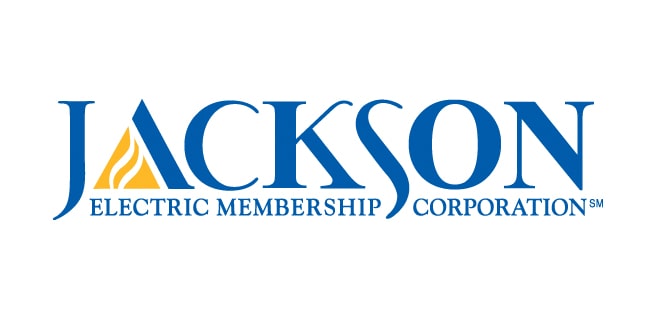 ______________________________________________________
The Atlanta Real Estate Forum Radio "All About Real Estate" segment, presented by Denim Marketing, airs on Fridays and highlights the movers and shakers in the Atlanta real estate industry – the home builders, developers, Realtors and suppliers working to provide the American dream for Atlantans. For more information on how you can be featured as a guest, contact Denim Marketing at 770-383-3360 or fill out the Atlanta Real Estate Forum contact form. Subscribe to the Atlanta Real Estate Forum Radio podcast on iTunes, and if you like this week's show, be sure to rate it.