Podcast: Play in new window | Download
According to a 2016 study from the U.S. Department of Veterans Affairs, around 20 veterans die from suicide each day. Although their guns and gear are set down when they return from time served, many soldiers continue to carry the burden of depression, injuries and much more. Cullen McClure, Assistant Program Leads for Project Healing Waters (PHW) Atlanta and Veteran participant Allan Sweat join us on today's Around Atlanta episode to discuss the many benefits of fly fishing and provide first-hand experience of how the programs at PHW help veterans.
Project Healing Waters is a national non-profit organization dedicated to helping veterans overcome the pain of their past through fly-fishing. Volunteers within the program teach veterans how to fly fish, tie flies, and rod building. PHWFF has been in Atlanta for the past ten years working exclusively with the SHARE Military Initiative which is part of the Shepherd Center. Within the past year, the program has expanded within the ten-county area of greater Atlanta. With the financial support from the community and additional fly-fishing volunteer, the local program is seeing tremendous support and growth.
During the interview, Sweat provides details about his time served in the army, the effects of coming home and how he became involved at PHWFF. "I came home and felt lost, it was hard to fit back into society," he states. "A friend kept trying to get me to go fishing and I just kept putting it off. He and my wife finally convinced me to go to the Fly-Fishing show in Atlanta and five days later I went to my first meeting." Sweat says the meetings felt natural and he quickly built relationships with other members, but most of all he learned to enjoy life again and found the peace of mind that he was missing. "After a few meetings, I felt like I could do anything. I wanted to go fishing, hiking, and just be outdoors," he states. "This entire year, my life has changed drastically for the better and it's because of this program. I just wish I would have joined sooner!"
How is fly-fishing different from other forms of fishing, and how can it help all veterans, even those disabled? For starters, "Trout don't live in ugly places," states McClure. Beautiful scenery and the sound of rushing water instantly allow veterans to become relaxed and conversations to flow. Fly-fishing allows fishers to use artificial flies, often hand-tied and made from feathers and fabric, which are meant to look like insects. They cast their lines repeatedly in and out of the water to mimic the movement of insects in an effort to get the fish to strike the flies. The act alone allows veterans to clear their mind and focus on nature and the tasks at hand.
Project Healing Waters is free for veterans, and with over 200 programs available, there is an opportunity for every veteran to participate. Fly fishing won't fix disabilities, but it helps veterans cope. "The real magic is after the fishing event, watching vets conversing, talking and sharing moment amongst themselves," stated McClure. "That's where the magic and the healing happen, we just give them an attractive venue and a lure to get them in this forever club."
The Atlanta group also participates in local and national level trips that grant some veterans with a trip of a lifetime. Sweat was recently nominated for a trip to Michigan where he describes his experience at the holy waters as irreplaceable. The price for a week of guided fishing in a world-class lodge would normally run an individual $5,000 to $10,000, but with the amazing ecosystem of people trying to help veterans, this trip is completely free for nominees.
To learn more about the Atlanta organization, tune into the podcast with the link above. To get involved by donating or volunteering or if you know a struggling veteran, visit the Atlanta chapter's Facebook page at www.facebook.com/phwatlanta for more information.
______________________________________________________
A special thank you to Jackson EMC for sponsoring Atlanta Real Estate Forum Radio.  Jackson EMC offers homebuyers peace of mind and lower bills with its certified Right Choice™ new home program.  These homes are built to be energy efficient and sustainable with improved indoor air quality, convenience and comfort. For more information on Right Choice new homes and Jackson EMC, visit https://RightChoice.JacksonEMC.com.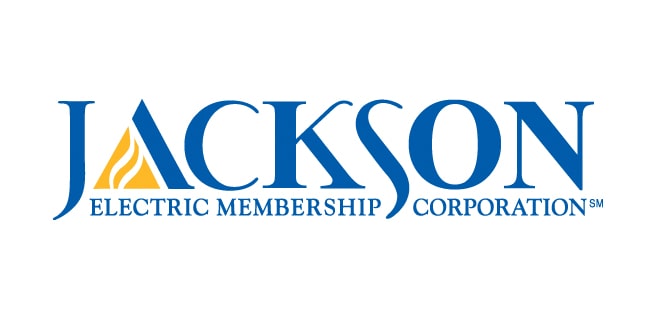 _____________________________________________________
Please subscribe to Atlanta Real Estate Forum Radio on iTunes. If you like this week's show, be sure to rate it. The "Around Atlanta" segment, sponsored by Denim Marketing, airs on Thursdays and is designed to showcase the best of metro Atlanta – the communities, attractions and special events that make this city great. To submit your event, community or attraction to the Around Atlanta edition of Atlanta Real Estate Forum Radio, contact Denim Marketing at 770-383-3360 or fill out the Atlanta Real Estate Forum contact form here.