Podcast: Play in new window | Download
The Georgia heat can wreak havoc on native cold-water fish, which is why the preservation and education of stream habitat and healthy water systems are essential for the Georgia Council of Trout Unlimited members. On today's episode of Around Atlanta, Vice President of Upper Chattahoochee Chapter of Trout Unlimited, Cullen McClure and Upper Chattahoochee Trout in the Classroom Leader, Jim Byrd joins us to give an overview of what Trout Unlimited is and how they are working to conserve, protect and restore Georgia's coldwater fisheries and watersheds.
Trout Unlimited has a simple goal to preserve cold, clean, fishable water. A simple goal does not necessarily mean a simple task. The Upper Chattahoochee chapter is one of 12 in Georgia that has 1,000 members dedicated to not only fishing but conserving coldwater rivers and educating others on the complexity of the water system and what it takes to have a healthy water system. Coldwater streams are important regulators within a watershed. They improve water quality and biodiversity by reducing excess sediment and nutrients from traveling downstream. Coldwater streams are also a hub of biodiversity that support inspects and many fish species that are restricted to coldwater streams such as brook trout.
The Georgia Council of Trout Unlimited is broken down into chapter based on geographical locations. To join Trout Unlimited, interested men and women simply show up to a meeting. The Upper Chattahoochee Chapter mainly serves North Georgia and meets on the fourth Tuesday of every month at Ippolito's Italian Restaurant located on Holcomb Bridge Road. Members range from serious fishers to those who are just interested in fishing. In this group members find more than local fishing buddies, they also find a group of highly active people who are working on different issues around the state to preserve and protect coldwater rivers.
Trout Unlimited offers a variety of educational programs and activities for all ages. They focus a lot of attention on educating kids and developing the next generation to really appreciate the environment around them. One way of doing this is through the Trout in the Classroom program where over 500 kids can raise trout from the eggs up. This experience is very hands-on, plus children learn about water chemistry, ecosystems and the trout streams in Georgia which give them a deeper appreciation for the environment.  Nationally, Trout Unlimited has over 300,000 members and is not only working every day to support and educate on coldwater conservation but also on appreciating the extraordinary band of men and women who sacrifice so much for our nation. The Veterans Service Program, developed in 2011, provides healing, rehabilitation, hope and community to all veterans and their families.
To learn more about the threats to the health of our coldwater streams and rivers, or to learn more about joining Trout Unlimited visit https://ucctu.tu.org/ or tune in to today's podcast by clicking the link above. If you know a school interested in educating kids about the environment or who wants to become involved with Trout in the Classroom, email Jim Byrd at tic@ucctu.org.
______________________________________________________
A special thank you to Jackson EMC for sponsoring Atlanta Real Estate Forum Radio. Jackson EMC offers homebuyers peace of mind and lower bills with its certified Right Choice™ new home program.  These homes are built to be energy efficient and sustainable with improved indoor air quality, convenience and comfort.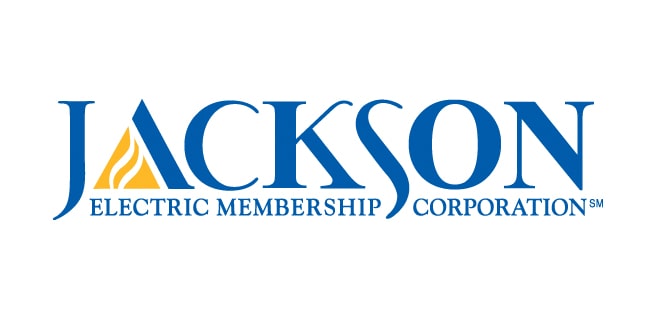 ______________________________________________________
Please subscribe to Atlanta Real Estate Forum Radio on iTunes. If you like this week's show, be sure to rate it. The "Around Atlanta" segment, sponsored by Denim Marketing, airs on Thursdays and is designed to showcase the best of metro Atlanta – the communities, attractions and special events that make this city great. To submit your event, community or attraction to the Around Atlanta edition of Atlanta Real Estate Forum Radio, contact Denim Marketing at 770-383-3360 or fill out the Atlanta Real Estate Forum contact form here.