Podcast: Play in new window | Download
While demographics and economics are driving the housing market in metro Atlanta, in the back of every home builder's mind is the troubling concern of how they can secure lots for future development. On today's All About Real Estate episode, Founder of Parkland Communities, Jim Jacobi, joins us to talk about what makes the company successful, plus new communities coming soon to Atlanta's most desirable locations.
Jacobi is a self-made entrepreneur with an extensive career in residential development. He graduated from Mississippi State University with a degree in Landscape Architecture and started his career working for some of the most respected land planning and engineering firms in Atlanta. In 2005, he created Parkland Communities and since has designed and developed over 10,000 lots, all while establishing a stellar reputation. In 2007, he helped found JEH Homes, where he helped grow the start-up company into one of the most successful and top 10 largest homebuilders in Georgia.
Jacobi is also part owner of Alliance Engineering + Planning, LLC, founded in 2016 as a consulting engineering company that serves clients throughout the Southeast. "This company helps foster the land development side of the business and we do it a little different than most companies," states Jacobi. "Builders bring us projects and want us to help them save on costs. If we don't have one more project this year, we will already have triples in size by the end of 2019."
Parkland Communities is a privately-owned multifaceted real estate development and investment firm in Atlanta. "At Parkland Communities, we focus on land and lot developments," explains Jacobi. "We are organically sourcing new deals and providing lots to the builder community."  To do this, the company uses the latest market data, technology and established relationships to strategically secure new development opportunities in Atlanta's most desirable locations.
Currently, Parkland Communities is developing 292 single-family homes in Dacula, one of the hottest markets in Atlanta. The community will provide affordable entry-level homes in a perfectly located spot across the street from Alcova Elementary school. The community will all feature centralized amenities such as a pool, clubhouse and tennis courts. Also, developing in Dacula is Hinton Farm, a conservation subdivision that is planned for 160 homes and conveniently located in the heart of Dacula with direct access to Dacula Elementary School.
One of Jacobi's favorite projects is located on South Main Street in downtown Alpharetta, the unique Villa Magnolia. Jacobi is helping build out the community and is excited to feature a product brand-new to the area. "Villa Magnolia will offer classic, Italianate architectural elements with double front porches and a rear deck, as well as European-styled interiors," states Jacobi. Sales begin in April 2019, and with little opportunity left in this area of Alpharetta, the community is expected to sell out fast!
In addition to the exciting new developments, Parkland Community also created build-for-rent products. "We analyzed the market where sales prices are and created unique products that are in-line with mortgage payments," explained Jacobi. "We find small projects in the best High School districts and offer affordable living. It's hard to find affordability in this market and we can offer it with no strings attached!"
Whether you're a builder interested in working with Parkland Communities or a homebuyer or renter looking for a home in Atlanta's most desirable locations, tune into the podcast with the link above. More information can also be found at www.parklandco.com.
______________________________________________________
A special thank you to Jackson EMC for sponsoring Atlanta Real Estate Forum Radio. Jackson EMC offers homebuyers peace of mind and lower bills with its certified Right Choice™ new home program. These homes are built to be energy efficient and sustainable with improved indoor air quality, convenience and comfort. For more information on Right Choice new homes and Jackson EMC, visit https://RightChoice.JacksonEMC.com.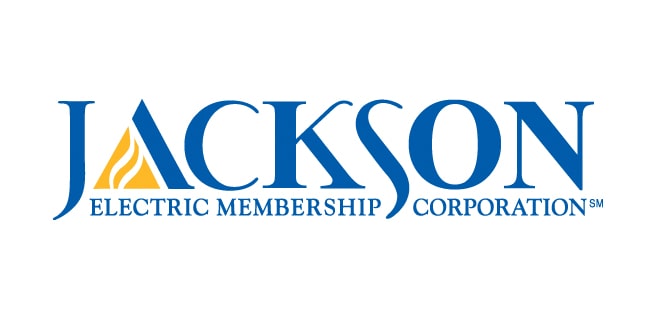 ______________________________________________________
The Atlanta Real Estate Forum Radio "All About Real Estate" segment, presented by Denim Marketing, airs on Fridays and highlights the movers and shakers in the Atlanta real estate industry – the home builders, developers, Realtors and suppliers working to provide the American dream for Atlantans. For more information on how you can be featured as a guest, contact Denim Marketing at 770-383-3360 or fill out the Atlanta Real Estate Forum contact form. Subscribe to the Atlanta Real Estate Forum Radio podcast on iTunes, and if you like this week's show, be sure to rate it.