Podcast: Play in new window | Download
On today's All About Real Estate episode, President and CEO of Crosby Design Group Jennifer Crosby talks about her unique design firm that features design interiors for both residential and commercial spaces. Carol Morgan, President of Denim Marketing also chimes in about working with Crosby on the new Seven88 West Midtown condo building.
Crosby graduated from The Art Institute of ATL in 1992 in Interior Design and began Crosby Design Group in 2000. Crosby Design Group is a full-service, unique interior design firm with two Atlanta locations for their different studios. The commercial designers are based in the midtown locations off Piedmont Park, while residential designers work in the Roswell design center. The company's main focus is on multifamily and builder services however, they also design for hospitality, student housing and corporates as well. In 2015, Crosby also started Crosby Décor Solutions, a furniture procurement company that just recently added a partnership to include all warehousing logistics in-house to offer a full turn key service to all clients.
Residential designers at Crosby Design Group specialize in designing neighborhood community street scapes and focus on interior finishes for developers inside and outside the perimeter. Designer selection services are offered at the Roswell studio while all multifamily projects are handled at the Midtown location. Crosby Décor Solutions then handles all merchandising, warehousing and installs across the country. Both companies are known for having designs that are always original and one-of-a-kind to the project. During the interview, Crosby mentions some recent projects that she is most proud of. "I'm most proud of the talented family of designers we have working with us and the need to be top of their game at all times," states Crosby.
Currently, Crosby Design Group is the interior design firm on the spectacular high-rise tower in Atlanta known as Seven88 West Midtown. The 20-story building will feature bold, contemporary architecture with 279 residences and penthouses offering sweeping skyline views from floor-to-ceiling glass windows. "This is a sexy building," states Crosby. "It has a Manhattan chic and luxurious appearance, but the price is very affordable."
Aside from fresh designs, what sets the company apart is the dedication to their charity of choice, Sunshine on a Ranney Day. Crosby Design Group designs room and partakes in space makeovers for children with life challenges. "We strive to give a special design that will hopefully allow better quality, and a happier life, with well thought of interiors to cater to each child's needs," explains Crosby.
With such a range in clientele, how does Crosby Design Group make every project one-of-a-kind and how do the designers know the different elements of design? How does the company work specifically with homebuilders?  Crosby answers these questions and more during the interview. Tune into the podcast with the link above to hear the intriguing ways Crosby Design Group produces creative, fresh and energy-driven interior spaces all within a budget.
To learn more about Crosby Design Group and the projects they have completed, visit www.crosbydesigngroup.com.
______________________________________________________
A special thank you to Jackson EMC for sponsoring Atlanta Real Estate Forum Radio.  Jackson EMC offers homebuyers peace of mind and lower bills with its certified Right Choice™ new home program.  These homes are built to be energy efficient and sustainable with improved indoor air quality, convenience and comfort. For more information on Right Choice new homes and Jackson EMC, visit https://RightChoice.JacksonEMC.com.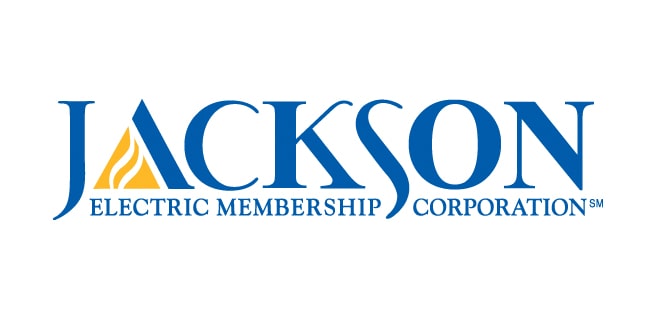 ______________________________________________________
The Atlanta Real Estate Forum Radio "All About Real Estate" segment, presented by Denim Marketing, airs on Fridays and highlights the movers and shakers in the Atlanta real estate industry – the home builders, developers, Realtors and suppliers working to provide the American dream for Atlantans. For more information on how you can be featured as a guest, contact Denim Marketing at 770-383-3360 or fill out the Atlanta Real Estate Forum contact form. Subscribe to the Atlanta Real Estate Forum Radio podcast on iTunes, and if you like this week's show, be sure to rate it.