Podcast: Play in new window | Download
In order to bring value back home for Atlanta families, building must be a team effort. On today's All About Real Estate episode, Dan O'Dwyer, President of O'Dwyer Properties joins us to discuss some of the most exciting and award-winning communities in Atlanta, plus give details on upcoming projects.
Dan O'Dwyer has been in the home building industry his entire career. In addition to his work as a homebuilder, he is also a member of the Greater Atlanta HBA and the past president of its designated charity, HomeAid Atlanta. Dan has also been awarded two of the home building industry's highest honors; Builder of the Year by Greater Atlanta HBA and Builder Captain of the Year by HomeAid Atlanta.
O'Dwyer Properties is one of Atlanta's top twenty builders. They are a 100 percent Energy Star Atlanta homebuilder who builds traditional homes and ranch villas both on the north side of Atlanta as well as intown. Over the years, they have been awarded over 20 Professionalism Awards such as "Outstanding Building Design" by the Greater Atlanta HBA and recently received the Platinum Builder Award from StrucSure Home Warranty. With a motto of "We Brought Value Back Home," customer can see that the company stresses value in everything they do whether it be through energy efficiency or through a general consciousness of every single product that goes into building their homes.
"To many people, value means dollars and cents," states O'Dwyer. "While we try to give our homebuyers the best price point, value to use also means location, schools, well-built product, comfort and great energy bills. Value is encompassing of all these factors." O'Dwyer is one Atlanta homebuilder that is 100 percent Energy Star certified and aside from saving homeowners 20-to-25 percent on energy bills, the certification also leaves homeowners with comfort and peace of mind. During the interview, O'Dwyer lists specific ways that Energy Star is one of the most important elements they offer.
O'Dwyer Properties currently builds in eight communities across Gwinnett, Cobb, Forsyth and Cherokee Counties. Their homes are priced from the $300s to the low $500s and each community provided homeowners with a little something different. Currently, there are two very popular active adult communities with a huge emphasis on 'active'. "When we build active adult communities, we seek prime locations in intimate neighborhoods with a conditioned clubhouse for a variety of activities," states O'Dwyer. "We strive to keep homeowners involved in the community, plus give them a good quality product to make their forever home."
In early 2019, O'Dwyer Properties will be introducing Parsons Retreat in Johns Creek and Bentley Commons in west Forsyth, both communities offer a tremendous location in fantastic school districts. Pontiac Place in is also a new community in Atlanta offering hard-to-find detached single-family homes. For more information on new communities, tune into the podcast with the link above!
Being in business for 26 years, O'Dwyer has experienced first-hand the homebuilding industries ups-and-downs. During the interview, Dan discusses how they have continued to be so successful over the years and how they change with the market. "As a builder, you make a decision of either to maintain price points and go further out or you maintain the price point and change your product," he states. To learn how O'Dwyer Properties continue to build in great locations and keep affordable product, tune into the show! For more information on the homes and communities, visit the O'Dwyer Homes website.
______________________________________________________
A special thank you to Jackson EMC for sponsoring Atlanta Real Estate Forum Radio.  Jackson EMC offers homebuyers peace of mind and lower bills with its certified Right Choice™ new home program.  These homes are built to be energy efficient and sustainable with improved indoor air quality, convenience and comfort. For more information on Right Choice new homes and Jackson EMC, visit https://RightChoice.JacksonEMC.com.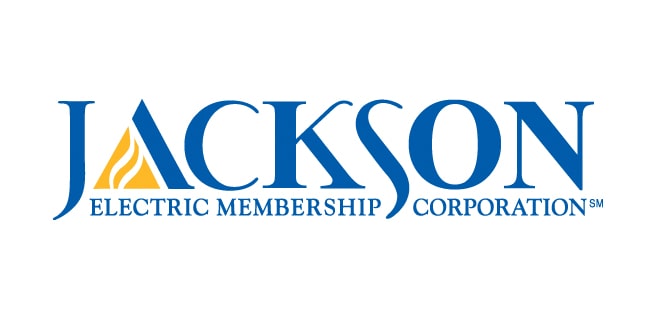 ______________________________________________________
The Atlanta Real Estate Forum Radio "All About Real Estate" segment, presented by Denim Marketing, airs on Fridays and highlights the movers and shakers in the Atlanta real estate industry – the home builders, developers, Realtors and suppliers working to provide the American dream for Atlantans. For more information on how you can be featured as a guest, contact Denim Marketing at 770-383-3360 or fill out the Atlanta Real Estate Forum contact form. Subscribe to the Atlanta Real Estate Forum Radio podcast on iTunes, and if you like this week's show, be sure to rate it.