Podcast: Play in new window | Download
The holiday season is officially here, and a local theater is offering twelve events and plenty of fun for all ages! As Gwinnett County's only professional theater company and the second largest non-profit theater in Georgia, Aurora Theatre is one of the fastest-growing theaters in the state. Aurora Theatre Co-Founder and Producing Artistic Director Anthony Rodriguez joins us today on our Around Atlanta episode to give insight on upcoming shows and to talk about the exciting plans for the future.
Aurora Theatre is home to over 850 events each year. There are series comprised of the biggest Broadway plays and musicals alongside exciting contemporary theatre. Aurora also produces concerts, stand-up comedy, children's programs, metro Atlanta's top haunted attraction Lawrenceville Ghost Tours, as well as Atlanta's only professional Spanish language theatre, Teatro Aurora. Aurora Theatre is a world-class theatrical facility with two performance venues – for now!
The $26 million expansion of Aurora Theatre, beginning early 2019, will include an exterior design that seemingly echoes famous performing arts venues such as the Kennedy Center and Lincoln Center. The 50,000-square-foot facility will have new offices, education area and stages, including a 525-seat main stage that is expected to be one of the largest live performing arts stages in the state. The expansion will be located on the Lawrenceville Square, filling an entire block of Clayton Street between Pike and Crogan Streets. It will also connect to the existing Aurora facility on East Pike Street and wrap around the city's parking deck on Crogan Street.
In addition to its main stage, the Aurora expansion will include a Cabaret theater, practice rooms, classes for the Aurora's education programs as well as Georgia Gwinnett College programs and office space. "We'll be able to continue to do the classic work that we have done year-in and year-out, plays that people find very recognizable, musicals that everyone knows," said Rodriguez. "But beyond that, we now will have the facilities where we can bring in creative teams and work with them in developing new work, new musicals, things that can be original to Lawrenceville."
While the expansion is a hot topic, so are the spectacular events lined up through the end of December. Adults looking for an evening of uncontrollable laughter can enjoy Reindeer Games, an interactive improv comedy night, plus other comedy nights and hilarious special performances from locals such as Dad's Garage. Kids on holiday break can join Aurora's Children's Playhouse and families are always encouraged to come to classics with a twist such as Christmas Canteen, A Christmas Carol, This Wonderful Life and more.
With a staff of 20, volunteers are always welcome! If you're looking for a way to give back this season, Aurora has several programs put into place to help locals as much as possible. A fun tradition that the theater is known for is their Christmas tree event where 20 or more business sponsors decorate a tree and display them at the theater. Throughout the season canned good for the Lawrenceville Community Food Bank and unwrapped toys for Toys for Tots are collected and whichever tree gets the most gifts receives a prize and the honor of being Best of the Festival. The theater also has a great program called Need a Little Christmas giveaway where one family in need of a night out on the town will receive special gifts!
To learn more about the events, expansion and giving back, tune into today's show with the podcast link above or visit www.auroratheatre.com. Happy Thanksgiving!
______________________________________________________
A special thank you to Jackson EMC for sponsoring Atlanta Real Estate Forum Radio.  Jackson EMC offers homebuyers peace of mind and lower bills with its certified Right Choice™ new home program.  These homes are built to be energy efficient and sustainable with improved indoor air quality, convenience and comfort. For more information on Right Choice new homes and Jackson EMC, visit https://RightChoice.JacksonEMC.com.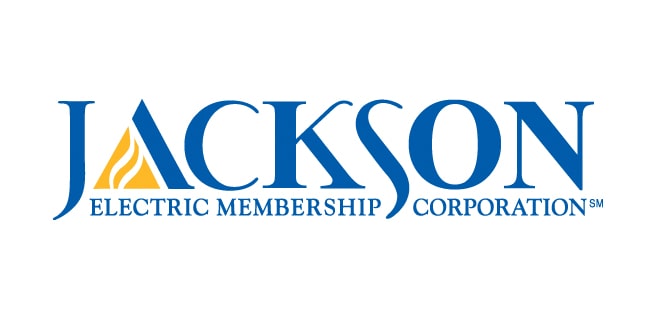 _____________________________________________________
Please subscribe to Atlanta Real Estate Forum Radio on iTunes. If you like this week's show, be sure to rate it. The "Around Atlanta" segment, sponsored by Denim Marketing, airs on Thursdays and is designed to showcase the best of metro Atlanta – the communities, attractions and special events that make this city great. To submit your event, community or attraction to the Around Atlanta edition of Atlanta Real Estate Forum Radio, contact Denim Marketing at 770-383-3360 or fill out the Atlanta Real Estate Forum contact form here.