The real estate market is changing, and the entire industry is having to adjust to meet the needs of the new market. Coldwell Banker is a well-known brand in the real estate space and they're now proving their expertise in the field by taking it up a notch. Join us on today's All About Real Estate episode as President of Coldwell Banker Residential Brokerage Atlanta, Laura Rittenberg and Builder Services and New Construction associate Michael Barsky discuss how they target potential buyers.
Coldwell Banker is the largest real estate company in the United States and has operations in many different markets. In Atlanta, they're seeing some interesting changes in the market which are requiring new construction on new homes. Millennials are quickly becoming the largest buying group and because of the profile of these new homebuyers, the demand is shifting at a rapid pace.
Rittenburg recently moved from Long Island, New York to Atlanta and has been with Coldwell Banker Residential Brokerage Atlanta for nearly a year. During the interview, she gives insight on just how different the two markets really are. One of the aspects she loves about the Atlanta market is that everyone has an opportunity to buy a home and live in this amazing city. In Long Island, the prices of housing are skyrocketing causing people to leave New York. Despite the low inventory, Atlanta is one of the top five most affordable cities across the country and as Barsky explains, there are three types of builders here, the one who build in large subdivisions, the spec homes builders and the builders who are focusing on pre-sales. Being a native to spec homes, Atlanta is now gravitating towards pre-sales. Tune in to hear Barsky's thoughts on why the market is making this change!
As experts in the industry, associates of Coldwell Banker Residential Brokerage know that potential buyers stay informed through online marketing and publications. Due to this, the company is very data driven and offer interesting tools to builders which allow them to see who is buying, what they would be interested in buying, and what the proper approach to take would be. Barsky informs us that their brand-new technology (being released soon) will even dial down how likely buyers are to purchase the home they are interested in.
At Coldwell Banker Residential Brokerage Atlanta, no two programs for targeting potential buyers are the same. They will create a tailored and customized program to market your home to find the right buyer. To learn more about these innovative programs, tune into today's podcast with the link listed above or visit www.coldwellbanker.com. Both Rittenberg and Barsky provide their personal contact information within the show if anyone is interested in learning more about Coldwell Banker Residential Brokerage Atlanta.
______________________________________________________
A special thank you to Jackson EMC for sponsoring Atlanta Real Estate Forum Radio.  Jackson EMC offers homebuyers peace of mind and lower bills with its certified Right Choice™ new home program.  These homes are built to be energy efficient and sustainable with improved indoor air quality, convenience and comfort. For more information on Right Choice™ new homes and Jackson EMC, visit Right Choice™ new home.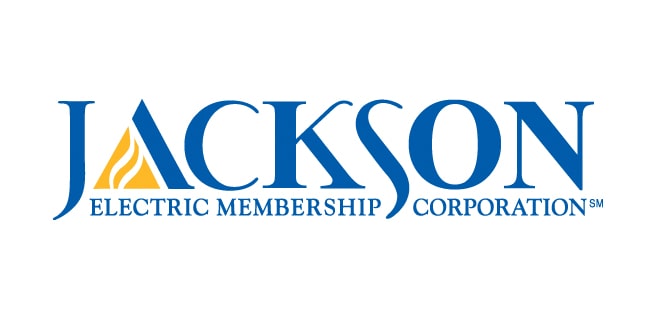 ______________________________________________________
The Atlanta Real Estate Forum Radio "All About Real Estate" segment, presented by Denim Marketing, airs on Fridays and highlights the movers and shakers in the Atlanta real estate industry – the home builders, developers, Realtors and suppliers working to provide the American dream for Atlantans. For more information on how you can be featured as a guest, contact Denim Marketing at 770-383-3360 or fill out the Atlanta Real Estate Forum contact form. Subscribe to the Atlanta Real Estate Forum Radio podcast on iTunes, and if you like this week's show, be sure to rate it.