Podcast: Play in new window | Download
Imagine living in a home comfortable enough to enjoy life and spacious enough to rent a room out on Airbnb for supplemental income. It's a new trend hitting Atlanta and Van Hardimon, President of Van Hardimon Homes joins us on today's All About Real Estate episode to discuss how these homes are geared primarily toward millennials and empty nesters.
Van Hardimon is a true Atlanta man and was raised in the development business. He considers himself a residential construction "lifer" because it's too late to turn around now. He has a reputation for customer service and is truly in love with the business. He has been licensed since 2008 as a state of Georgia General Contractor and holds a Master's Degree in Residential Construction and Development from the Georgia Institute of Technology.
Van Hardimon Homes is currently buying land lots and developing in Northwest Atlanta at Riverside, Scotts Crossing and Carey Park. A trend that Hardimon notices in the area is buyers leaning more toward smaller land lots and smaller homes but also want to have space for a supplemental renter income. For a builder, it's often difficult to find the right balance for small enough homes not overwhelmed with maintenance to big enough spaces to allow for rental income. Hardimon's goal is to design a home where maintenance is low, rooms are spacious, and the exciting city streets of Atlanta are just around the corner. "Our home address millennials and empty nesters because they have the money and desire to live in the areas that we are building," Hardimon explained. "We're creating a product that allows those buyers to live in a comfortable home but also to take advantage of the urbanization going on in Atlanta."
With an extensive background in customer service, Hardimon works with potential buyers on a BYOL (build on your own lot) program. The builder uses an online system known as Builder Trend that can be installed as an app on buyers' phones. The goal is to link customers with a qualified professional and create a schedule and process in order to build their home as fast as possible.
Van Hardimon Homes is currently building only eight townhomes at Hollywood Road and Perry Boulevard that face a gorgeous, authentic Atlanta library. These townhomes feature over 1,500 square feet, three bedrooms, three-and-a-half baths, private back yards and low-maintenance qualities. These homes are a new product to Atlanta buyers because they are contemporary and offer something different. "As a new builder, we like to give the market options," said Hardimon. "We want them to enjoy urbanization and not be trapped in their home because they are saving money for the mortgage."
Tune into today's podcast for a sneak peek at how one unit in this hot community may be eligible for assistance through Invest Atlanta! To learn more about the homes available by Van Hardimon Homes, listen to the podcast or visit vww.vanhardimonhomes.com.
______________________________________________________
A special thank you to Jackson EMC for sponsoring Atlanta Real Estate Forum Radio.  Jackson EMC offers homebuyers peace of mind and lower bills with its certified Right Choice™ new home program.  These homes are built to be energy efficient and sustainable with improved indoor air quality, convenience and comfort.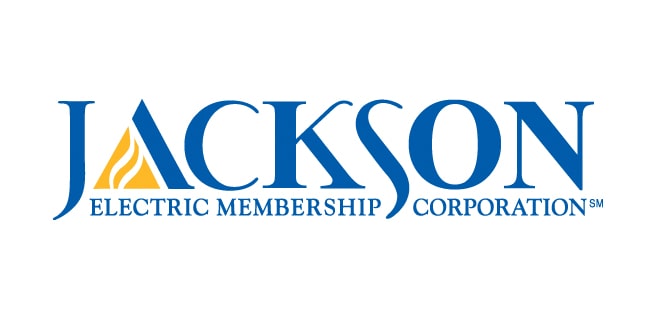 ______________________________________________________
The Atlanta Real Estate Forum Radio "All About Real Estate" segment, presented by Denim Marketing, airs on Fridays and highlights the movers and shakers in the Atlanta real estate industry – the home builders, developers, Realtors and suppliers working to provide the American dream for Atlantans. For more information on how you can be featured as a guest, contact Denim Marketing at 770-383-3360 or fill out the Atlanta Real Estate Forum contact form. Subscribe to the Atlanta Real Estate Forum Radio podcast on iTunes, and if you like this week's show, be sure to rate it.