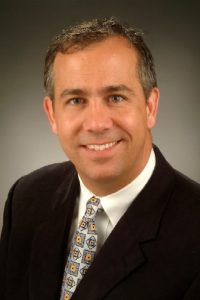 Congratulations to Michael Malloy on his recent move to Brightwater Homes. He joins the local builder as Senior Vice President. In this capacity, he will take over the day-to-day operations for Brightwater and oversee all aspects of the organization. Drawing on his deep skill set developed over 24 years in the homebuilding industry, Malloy will to help Brightwater Homes grow and increase sales. His decades of work in homebuilding with large local builders and most recently a national builder have allowed him to build extensive expertise with sales leadership, feasibility studies, strategic operations, product and design development, forecasting, budgeting, workflow efficiency and sales recruiting, training and coaching.
Brightwater Homes, owned by past Greater Atlanta HBA President Charlie Bostwick, builds in Atlanta, as well as Charleston and Bluffton, South Carolina. The Brightwater Homes team is passionate about great design, great craftsmanship and their power to create homes and neighborhoods that live well every day. From thoughtful neighborhoods to custom homes uniquely designed for individual home sites, the Brightwater team offers more than 80 years of combined architectural, design and building experience to deliver a truly one-of-a-kind home every time. Currently Brightwater Homes is building in five Atlanta communities including the high-profile community Pinewood Forrest, everyone's favorite sustainable community Serenbe, Sweet Apple, Emerson and Crossvine. Building homes from the $300,000s to over $1 million, the builder is known for their beautiful home plans, luxury finishes and exacting standards.
Malloy most recently worked as the Vice President of Sales and Marketing for Ashton Woods Homes, where he worked the past nine years. When Malloy was promoted to this position in 2013, then Atlanta Division President Greg Huff said, "Michael has dedicated countless hours of hard work, perseverance and his many talents towards delivering our business plans, strengthening our culture and improving our product and processes," explained Huff. "We are extremely excited that Michael's efforts have earned this next step in his career."
Malloy has over 24 years of sales and sales management experience with top national and private home builders including Morrison Homes, Peachtree Residential Properties, McCar Homes, John Wieland Homes and Ashton Woods Homes. Like so many in the Atlanta area who have had successful careers in the homebuilding industry, Malloy got his start with John Wieland Homes where he served as a neighborhood sales manager.
A graduate of Auburn University (War Eagle!) with a degree in Business Administration, Malloy also has a broker's license in both Georgia and Florida.