Podcast: Play in new window | Download
The Tamra Wade Team will soon be dominating the metro Atlanta marketplace with their unique full-service sales and marketing solutions. On today's episode of All About Real Estate, Irene Hall, Principle of Marketing in Motion for Tamra Wade Team powered by ReMax TRU joins us to discuss the successful marketing strategies the team uses that are unlike any in the industry.
Marketing in Motion provides overall strategies, execution, project-based work, video and media for mid-sized to small builders, as well as boutiques, hotel operators and B&B's in all aspects of marketing. The new brokerage, Tamra Wade Team powered by ReMax TRU, launched in January 2018 to further expand on Tamra's new home platform. "Now she is really helping to support on the resale side, as well as the new home side," explained Hall. "She is bringing her new home expertise over to the resale side and she is pretty excited about the growth there."
The brokerage is working to expand its resale and new homes teams throughout metro Atlanta by focusing heavily on recruitment using the ReMax brand. Agents will receive top-tier training, as well as national and international components and will receive amazing new-home training directly from Tamra Wade. "This training is a unique twist on what many smaller to mid-sized brokerages are doing," Hall stated. "She is trying to balance both sides of it to help support each side; the new and the resale."
One exclusive service that buyers and sellers get from Tamra Wade is her expertise of full-market knowledge and understandings of the new home perspective. This information is key when trying to thrive in the resale market! Another rare service offered to agents is the preparations received from Wade to help set-up their business. "She doesn't just take on some licensing from the agent and then they are on their own," stated Hall. "She fully supports them through training, helps them with photography, helps them prep the homes for sale, and helps them understand staging so that they can, in turn, help their customers."
Tamra Wade's services are quickly expanding throughout metro Atlanta, right now her builders are primarily on the north side near Hall County to the east in Athens. She also has clients in the East Cobb, Cherokee area and some builders are now expanding into the Southside market. The Tamra Wade team works with builders who do not have an in-house sales and marketing platform. They typically start with needing support from the outside and Tamra's team helps put together everything the builders need to launch a community from the start to closeout. In some cases, the team can help builders who are already in the midst of their community and needs to sell the rest of their homes.
Some of the current builders that the Tamra Wade team works with are Steve Elliot Homes, who is quickly growing in the metro area and offer a sweet spot for buyers. This client has been with the team from the very beginning and they are expanding and growing at a phenomenal rate. Southern Heritage is another client who builds in popular areas such as Buford, Gwinnett, North Fulton and Cherokee and offers a product with a custom look and feel. Expo Homes is also a well-loved client of the team who has been with them from start to finish. Tune into the podcast with the link above to hear the exciting concept of a newer client, My Home, who has a particular way of targeting Millennials.
The Tamra Wade Team has won many awards and is ranked as a top real estate team on the REAL Trends 2018 The Thousand list. To learn more about trends in the market and how the Tamra Wade team can help your company, visit www.tamrawadeandpartners.com. For anyone looking for a creative marketing professional, contact Marketing in Motion at www.marketingmotionga.com.
______________________________________________________
A special thank you to Jackson EMC for sponsoring Atlanta Real Estate Forum Radio.  Jackson EMC offers homebuyers peace of mind and lower bills with its certified Right Choice™ new home program.  These homes are built to be energy efficient and sustainable with improved indoor air quality, convenience and comfort.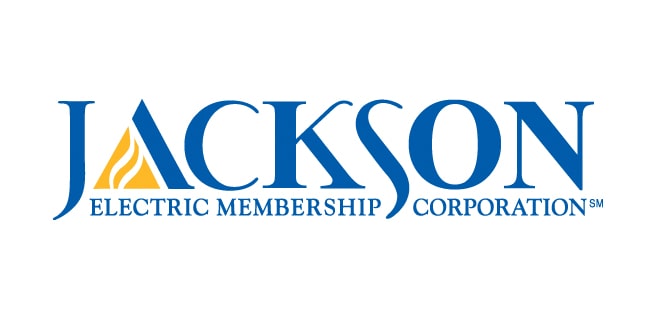 ______________________________________________________
The Atlanta Real Estate Forum Radio "All About Real Estate" segment, presented by Denim Marketing, airs on Fridays and highlights the movers and shakers in the Atlanta real estate industry – the home builders, developers, Realtors and suppliers working to provide the American dream for Atlantans. For more information on how you can be featured as a guest, contact Denim Marketing at 770-383-3360 or fill out the Atlanta Real Estate Forum contact form. Subscribe to the Atlanta Real Estate Forum Radio podcast on iTunes, and if you like this week's show, be sure to rate it.