Podcast: Play in new window | Download
Gone are the days of leaving the house wondering if all of the lights are turned off. With SR Homes new smartTRAC® Program homeowners can now connect to their homes from anywhere, at any time, on any screen in real time. On today's All About Real Estate episode Alan O'Rouke, Owner of KCO Audio and preferred vendor of SR Homes joins the show to discuss the convenient features of the smartTRAC® Program that SR Homes use in select communities.
SR Homes approached KCO Audio wanting to incorporate integrated technological systems in their homes. The smartTRAC® Program allows homeowners the ability to control every aspect of how their new home operates, as well as increase the safety and accessibility of it. smartTRAC provides SR homeowners connectivity to an entire ecosystem of smart devices that provides endless possibilities for customers to integrate smart home options. Homeowners can easily control temperature, lighting and much more with the tap of a finger and they have the power to access and securely monitor who is coming and going into their home including letting service technicians, pet sitters and guests in while away.
Control at your fingertips, upgraded safety for families and flexibility are just a few convenient features that the smartTRAC® Program offers SR Homes' homeowners. Energy efficiency and cost-effectiveness are two other benefits owners receive when choosing a smart home. The smartTRAC® Program allows appliances to work with the least amount of energy needed. For example, the temperature in the home can be turned up or down and the lights can be turned on and off with the touch of a button to save on the electric bill.
The Amazon Echo not only kick-started the smart speaker revolution, but it created a movement in the smart home market. The smartTRAC® Program is customizable to the Echo Dot device, as well as Alexa, Z-wave technology and Skybell ®. Additional customizable options include:
Additional security system keypad
Two HDTV 1080P cameras with one NVR. Remote viewing.
4 HDTV 1080P cameras with one NVR. Remote viewing.
Surround sound: 5.1 surround sound pre-wire
Surround sound: 7.1 surround sound pre-wire
Distributed audio: pre-wire: install wiring for one room of distributed (2 drops) audio music
One room audio system. One pair of Episode in-ceiling speakers. One Sonos amplifier.
Four rooms audio system. Four pairs of Episode in-ceiling speakers. One Denon or Sonos amplifier.
SR Homes tag line is "A Builder Focused on YOU" and from the perspective as a preferred vendor, O'Rouke states, "I've seen firsthand how committed SR Homes is to making sure each customer ends up with a home that surpasses the vision they had for themselves and their family. They are constantly working with their trade partners and making sure their relationships continue to expand the quality and service they offer their customers. The smartTRAC Program is just another way SR Homes is building on their commitment to their customers."
To experience first-hand the smartTRAC program technology, listeners can visit model homes in Lakewood in Clarke County, Montebello in West Forsyth and Ellsworth in North Fulton. Tune into the podcast for more information on this amazing new SR Homes product or visit www.kcoav.com. For additional information regarding SR Homes, visit www.SRHomes.com.
______________________________________________________
A special thank you to Jackson EMC for sponsoring Atlanta Real Estate Forum Radio.  Jackson EMC offers homebuyers peace of mind and lower bills with its certified Right Choice™ new home program.  These homes are built to be energy efficient and sustainable with improved indoor air quality, convenience and comfort. For more information on Right Choice new homes and Jackson EMC, visit https://RightChoice.JacksonEMC.com.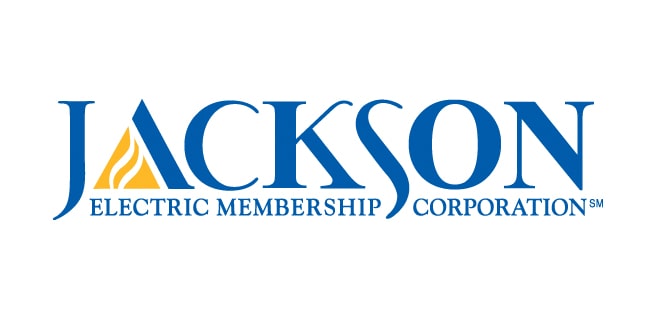 ______________________________________________________
The Atlanta Real Estate Forum Radio "All About Real Estate" segment, presented by Denim Marketing, airs on Fridays and highlights the movers and shakers in the Atlanta real estate industry – the home builders, developers, Realtors and suppliers working to provide the American dream for Atlantans. For more information on how you can be featured as a guest, contact Denim Marketing at 770-383-3360 or fill out the Atlanta Real Estate Forum contact form. Subscribe to the Atlanta Real Estate Forum Radio podcast on iTunes, and if you like this week's show, be sure to rate it.