Podcast: Play in new window | Download
We're excited to welcome our sponsor, Jackson EMC, to the studio to let our listeners in on all the benefits of Jackson EMC membership and the Right Choice™ new home program! Co-hosts Carol Morgan and Todd Schnick are joined by Nelson McGinnis, Senior Residential Sales Representative with Jackson EMC on today's All About Real Estate edition of Atlanta Real Estate Forum Radio.
McGinnis grew up outside of Athens and received his undergraduate degree from UGA. In 2000, he began working for Jackson EMC and continues living in the same area where he grew up, which is also served by the company.
Jackson EMC is an electric membership cooperative (EMC). What makes the company different than the typical power company is that Jackson EMC is owned by the members who receive its services.
"If you have a Jackson EMC meter on your house, you partially own Jackson EMC," McGinnis said. Thanks to its vast service area, the "golden triangle," which covers areas from Gwinnett, Hall, Lumpkin, Oglethorpe and Madison all the way to Athens-Clarke counties, Jackson EMC is one of the largest EMCs in the nation.
Because of its structure, members have major influence within the company and especially on the company's top-quality customer service. At all levels of the company, customer service is a top priority.
"If you're having a real problem, you can call and actually speak to a person who will resolve it with you every step of the way," McGinnis said.
Its stellar customer service isn't the only quality that makes Jackson EMC so recognizable. The Right Choice™ new home program, with its guaranteed energy savings and comfort, is quickly gaining a reputation as one of the most reliable ways to make a home truly energy-efficient. The program allows company representatives to work with builders and developers through every step of the new home or community construction process, which ensures that Jackson EMC's energy-efficient capabilities are built directly into each Right Choice™ new home.
The benefits for the homeowner are clear: homeowners enjoy a three-year energy savings guarantee based on an analysis of how much it should cost to cool and heat the home in the Georgia climate throughout the year, and they also receive a one-year comfort guarantee that promises each room of the house to be within three degrees of the thermostat controlling it. And if there is an issue, Jackson EMC promises to come back to the home and make sure the problem is fixed.
As for builders who choose to partner with Jackson EMC's Right Choice™ new home program, the benefits of marketing to home buyers the comfort, savings and energy-efficiency they want are truly essential to selling their homes. Not only do builders get this added benefit of marketing an energy-efficient home to buyers, but Jackson EMC representatives keep close relationships with builders and Realtors to help them market the homes. Additionally, Right Choice™ new homes have a track record of drastically reduced callbacks to builders for when a problem arises. 
If a builder or developer wants to partner with Jackson EMC's Right Choice™ new home program for their next project, they should call a local office and speak to a sales representative, search Right Choice™ on Twitter or Facebook or head to www.JacksonEMC.com/RightChoice. Buyers can also visit www.JacksonEMC.com and click on the left side banner to find a Right Choice™ new home in the location they want.
______________________________________________________
A special thank you to Jackson EMC for sponsoring Atlanta Real Estate Forum Radio.  Jackson EMC offers homebuyers peace of mind and lower bills with its certified Right Choice™ new home program.  These homes are built to be energy efficient and sustainable with improved indoor air quality, convenience and comfort.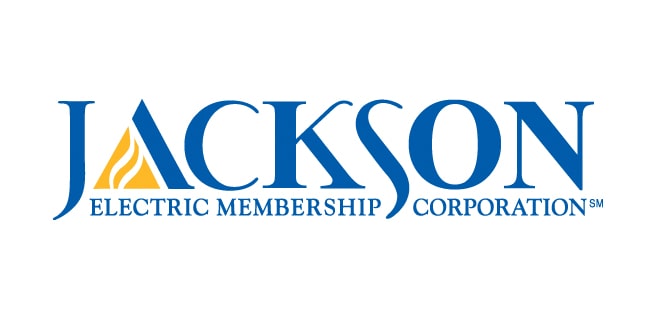 ______________________________________________________
The Atlanta Real Estate Forum Radio "All About Real Estate" segment, presented by Denim Marketing, airs on Fridays and highlights the movers and shakers in the Atlanta real estate industry – the home builders, developers, Realtors and suppliers working to provide the American dream for Atlantans. For more information on how you can be featured as a guest, contact Denim Marketing at 770-383-3360 or fill out the Atlanta Real Estate Forum contact form. Subscribe to the Atlanta Real Estate Forum Radio podcast on iTunes, and if you like this week's show, be sure to rate it.