Podcast: Play in new window | Download
Atlanta is a large and diverse metropolis, and moving to this fast-growing city can be overwhelming. On today's All About Real Estate episode, KNOWAtlanta Publisher Sherry Gasaway joins Atlanta Real Estate Forum Radio to discuss moving to Atlanta and the insider tips you need to know.
Being in the advertising sales industry for over 30 years and with KNOWAtlanta for 13 years, Sherry knows a thing or two about helping builders and Realtors sell homes in the ever-growing Atlanta market. KNOWAtlanta has been in business for 33 years and originally started as a guidebook for people moving to Atlanta. This magazine has grown to also include a website and digital magazine, and it still offers everything you need to know when moving. Whether it's housing information, county and city reports, or details on education, KNOWAtlanta benefits anyone with interest in Atlanta.
The Atlanta market is on fire with relocations, as companies like Mercedes and Porsche move to the city. Due to the interest in Atlanta, there is still a huge need for a magazine with good, concise information from a trusted source. KNOWAtlanta has developed numerous relationships throughout the years, including relationships with Human Resource departments across the country and internationally, who want to provide employees with relocation guides to help make their transition as easy as possible.
Common questions asked from people moving to Atlanta include:
How much is my money worth?
What are the tax rates?
What educational opportunities are available?
Atlanta offers some of the best tax incentives, as well as affordable housing with plenty of jobs and conveniences; KNOWAtlanta is the one-stop shop to learn all of this information. The magazine even offers two pages of information about how Atlanta stacks up when compared to other parts of the country in terms of parking costs, housing and rent! In addition to these comparisons of how Atlanta measures up, KNOWAtlanta also provides articles with interviews of real people who have moved here and researched the best schools and neighborhoods. This combination of personal experiences and well-rounded research makes them the best source of information for those relocating to Atlanta.
Big companies are relocating to Atlanta, and many do so under the radar. Sherry has the inside scoop on when and where they are moving, so tune into today's episode for more information! If you're looking to partner with KNOWAtlanta or want to be "in the know," visit www.knowatlanta.com or follow them on Facebook, Twitter and Instagram.
______________________________________________________
A special thank you to Jackson EMC for sponsoring Atlanta Real Estate Forum Radio.  Jackson EMC offers homebuyers peace of mind and lower bills with its certified Right Choice™ new home program.  These homes are built to be energy efficient and sustainable with improved indoor air quality, convenience and comfort.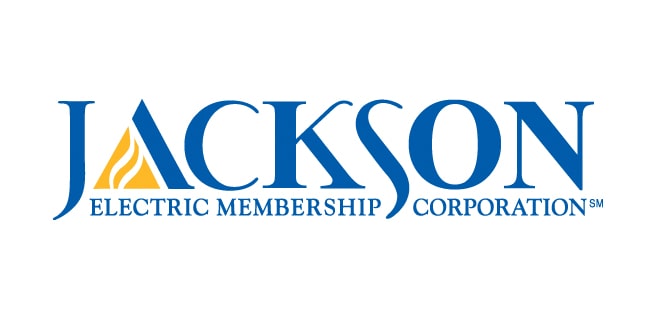 ______________________________________________________
The Atlanta Real Estate Forum Radio "All About Real Estate" segment, presented by Denim Marketing, airs on Fridays and highlights the movers and shakers in the Atlanta real estate industry – the home builders, developers, Realtors and suppliers working to provide the American dream for Atlantans. For more information on how you can be featured as a guest, contact Denim Marketing at 770-383-3360 or fill out the Atlanta Real Estate Forum contact form. Subscribe to the Atlanta Real Estate Forum Radio podcast on iTunes, and if you like this week's show, be sure to rate it.