Podcast: Play in new window | Download
Atlanta's unbearable traffic is a strong sign of a region that is characterized by sprawling suburban neighborhoods and rural landscapes rather than walkable urban areas. However, the team at Thrive Homes aims to change this perspective for many buyers looking for the live, work and play lifestyle. Chris Rudd, CEO of The Thrive Group joins today's All About Real Estate show to discuss the walkability boosters of Thrive Homes communities and how interested buyers can own a townhome right in the heart of Atlanta.
Thrive Homes in an in-town residential developer that produces high-density developments right along the BeltLine. There are a lot of different developments offered at a variety of price points ranging from $300's to 2 million depending on the area. "We really focus on walkable and trendy neighborhoods near nightlife and work," stated Rudd. "Traffic is a daily obstacle for Atlanta and we strive to give buyers an opportunity to live in a location that they can easily live, work and play in."
One of the newest developments along the BeltLine is The Residences at Stuidoplex. The site overlooks the BeltLine's new Eastside Trail extension and is located just south of Irwin Street. There are currently 19 townhomes atop 33,000 square feet of the retail portion of Studioplex's second phase with Beltline frontage. These spacious homes are well-designed and resemble single-family living with four-bedrooms, four-and-a-half-bathrooms and two-car garages. Each unit also offers two interior fireplaces with European limestone mantels, custom kitchens, a BeltLine-facing balcony, and a roof-top terrace with fireplace. This is a rare opportunity for interested buyers to live in the most exciting, walkable and bikeable area of Atlanta!
Thrive Homes is also the developer behind the recently-announced new community on Krog Street at the intersection of Edgewood Avenue. "This is a very unique project because it's in the historic district and the BeltLine district," explained Rudd. "The designed has turned out great because there has been a lot of different hands on the developments and a lot of neighborhood engagement." This community will feature live-work units, and while the name of the neighborhood is still at large, the features will be like those at Stuidoplex with four stories of living and standard elevators.
The Thrive Homes team is constantly on the lookout for new opportunities in the city that focus on walkability. They are currently working on a new product on the BeltLine that offer homes in the affordable $300's to $400's. "We try to get in all the hot spots and focus on walkability in hip and trendy neighborhoods," stated Rudd. "We want to be where the cool places are because it's not just about a place to lay your head at night; it's a lifestyle!"
Learn more about Thrive Homes expansions into Nashville and the trends that are happening within the Atlanta region by tuning into today's show with the podcast link above. For information on promotional offers and presale incentives, visit www.buildwiththrive.com.
______________________________________________________
A special thank you to Jackson EMC for sponsoring Atlanta Real Estate Forum Radio.  Jackson EMC offers homebuyers peace of mind and lower bills with its certified Right Choice™ new home program.  These homes are built to be energy efficient and sustainable with improved indoor air quality, convenience and comfort.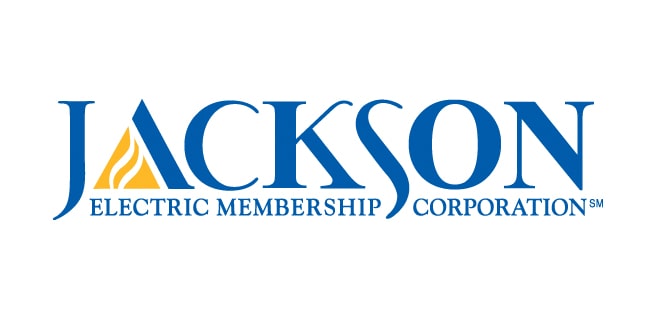 ______________________________________________________
The Atlanta Real Estate Forum Radio "All About Real Estate" segment, presented by Denim Marketing, airs on Fridays and highlights the movers and shakers in the Atlanta real estate industry – the home builders, developers, Realtors and suppliers working to provide the American dream for Atlantans. For more information on how you can be featured as a guest, contact Denim Marketing at 770-383-3360 or fill out the Atlanta Real Estate Forum contact form. Subscribe to the Atlanta Real Estate Forum Radio podcast on iTunes, and if you like this week's show, be sure to rate it.