Podcast: Play in new window | Download
Higharc is reinventing new home design for the digital age with its breaking-edge technology that aims to simplify the oftentimes confusing homebuilding process. Co-Founder and Director of Visualization Thomas Holt joins co-hosts Carol Morgan and Todd Schnick on this segment of Atlanta Real Estate Forum Radio to discuss this new startup and what it offers to both homebuyers and home builders.
Inspired by the agonizing design and construction process currently being used in custom home design, Higharc aims to serve as a digital architect for customers, allowing them to create customized architectural plans for their homes. Coming from a background of working in video games, Holt's role as the visual director is to combine the fun and engagement you get out of video games with the visualization of how to represent a home in 3D and 2D, allowing homebuyers to explore, understand and experience the home that they've been designing.
The design process begins by going to Higharc.com. Once on the site, homebuyers are guided through an interview process similar to one they would go through if they sat down with an architect. Based on that information, the program acts as a digital architect by generating designs for a home that meet the homebuyer specifications and allows them to explore the design in both a 3D and 2D format, as well as make further customizations. From there, Higharc puts the homebuyer in touch with a trusted and qualified, high-quality builder that uses Higharc's builder-ready plans and help guide them through the process of bringing their dream home to life.
The Higharc team is comprised of a diverse mix of talents and expertise. Founder and CEO Mark Minor comes from a background of 3D printing and startups, while the other two founders, who work for Autodesk, are involved in the generative design process where thousands of designs are simulated and then quantitively evaluated. In addition to the founders, the company also consists of a number of programmers and builders who all bring a different angle to the process and are extremely passionate about the problem they are solving in home design.
While there has been a lot of interest from homebuyers, Higharc understands the relationship with the builder and aims to make it equally as beneficial. One way they have been doing this is by making sure they are pairing the buyers with a home builder from the very beginning and expanding the network of qualified, high-quality builders. Through this network, other builders can see the value that Higharc provides as far as software and prequalified customers.
While custom home builders have been the primary client showing interest and becoming partners, Higharc has also been approached by several regional and community-sized home builders who are attracted to its advantages. These advantages include the opportunity for customization and a streamlined process that happens in real-time. It also serves as a great sales tool as it offers not only visualization but also estimating costs. From the builder's standpoint, the program actually reduces design costs and allows them to offer a value that other companies can't compete with.
Higharc recently started its pilot stage in North Carolina and is now expanding pilot testing to Georgia. Right now, all customers are part of the pilot program where they are receiving an incredible deal while also helping Higharc further develop the program. Once out of the pilot stage, the program will have a variety of pricing models based on value, purpose and customization.
For now, Higharc plans to continue to build on their pilot program and expand on them to create a building rollout. For those interested in learning more about Higharc or those who would like to be a part of their early pilot program, listen to the full interview above or visit www.Higharc.com to sign up to take part in the future of digital architecture.
---
A special thank you to Jackson EMC for sponsoring Atlanta Real Estate Forum Radio. Jackson EMC offers homebuyers peace of mind and lower bills with its certified Right Choice™ new home program. These homes are built to be energy efficient and sustainable with improved indoor air quality, convenience and comfort. For more information on Right Choice new homes and Jackson EMC, visit https://RightChoice.JacksonEMC.com.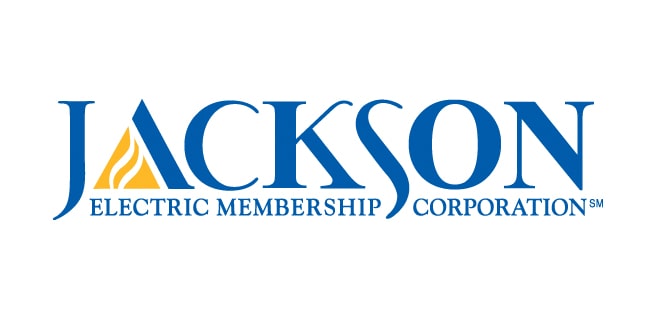 ---
The Atlanta Real Estate Forum Radio "All About Real Estate" segment, presented by Denim Marketing, airs on Wednesdays and highlights the movers and shakers in the Atlanta real estate industry – the home builders, developers, Realtors and suppliers working to provide the American dream for Atlantans. For more information on how you can be featured as a guest, contact Denim Marketing at 770-383-3360 or fill out the Atlanta Real Estate Forum contact form. Subscribe to the Atlanta Real Estate Forum Radio podcast on iTunes, and if you like this week's show, be sure to rate it.