Podcast: Play in new window | Download
Atlanta Real Estate Forum Radio has not hosted many architects in its six years on the air, but today, our guest shows us what it is like to be on the building and development design side of the Atlanta real estate industry. Co-hosts Carol Morgan and Todd Schnick are joined by Tim Hagan, principal with Hagan Architects to tell listeners how his company is providing Atlantans with thoughtful, detailed solutions.
Hagan knew he wanted to go into architecture from age 10, and by age 14, he was working in the industry. Hagan Architects itself began as a furniture shop. While Hagan was working for other companies in the industry, he began building furniture, first for a roommate, then for a wider range of customers. This experience taught him how to look at design and building from an entirely different perspective than most architects are used to. "When you're designing and building something, you've got to know exactly what it's going to be," Hagan said.
Once he started his company in 2006, two years before the recession, and while Hagan was helping customers on the Home Depot floor, his experiences became the foundation for the Hagan Architects tagline: "Thoughtful. Detailed. Solutions." The experiences showed him that his priorities were helping people improve their lives and focusing on the thoughtful details to offer the best possible or most desirable solution.
Hagan Architect works on a variety of projects, from very small scale to developing communities, but the most important client characteristic that the firm wants is an eagerness to collaborate. The ability to create places that people want to be is crucial to the firm's design process. "I'm not building my house, I'm helping people realize what they want," Hagan says.
One of the developments Hagan Architects is currently working on is Thomas Street Cottages in Dekalb County. The lot they are working on is smaller and will be subdivided into seven cottages, each expanding about 1,400 square feet. The neighborhood's main purpose is to provide not only affordable housing, but thoughtful, high-quality affordable housing that people will enjoy living in.
Another project, at the intersection of Bolton and Main Street, offers 29 new townhomes with a dog park in the center of the community. Hagan says this community is designed for workforce members, such as police officers, firemen, nurses, EMTs and others who need to be in that area but are generally unable to afford standard housing there. Hagan says though the goal is to provide affordable housing, the firm also wants to make sure they are helping to give back and do some good in the community. "We want to make a place, not just a building."
Learn more about how Hagan Architects is offering thoughtful solutions with attention to detail by tuning in to today's podcast or by calling Hagan at 404-998-5450, ext. 1.
______________________________________________________
A special thank you to Jackson EMC for sponsoring Atlanta Real Estate Forum Radio.  Jackson EMC offers homebuyers peace of mind and lower bills with its certified Right Choice™ new home program.  These homes are built to be energy efficient and sustainable with improved indoor air quality, convenience and comfort.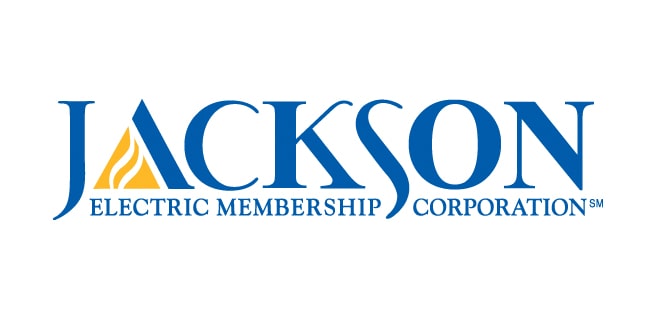 ______________________________________________________
The Atlanta Real Estate Forum Radio "All About Real Estate" segment, presented by Denim Marketing, airs on Fridays and highlights the movers and shakers in the Atlanta real estate industry – the home builders, developers, Realtors and suppliers working to provide the American dream for Atlantans. For more information on how you can be featured as a guest, contact Denim Marketing at 770-383-3360 or fill out the Atlanta Real Estate Forum contact form. Subscribe to the Atlanta Real Estate Forum Radio podcast on iTunes, and if you like this week's show, be sure to rate it.