Podcast: Play in new window | Download
What if you could dip your toes into real estate investing without putting too much capital at risk? There are tons of Atlanta residents, and millions across the world, who are interested in investing but lack of trust in banks and Wall Street and lack of funds often hold them back. Serial entrepreneur, co-founder and CEO of Groundfloor, Brian Dally joins us on today's Around Atlanta episode to discuss the unique financial product that levels the investment playing field for individuals who don't make over $200,000 a year or have over $1 million in assets.
Dally has been a serial entrepreneur since 1996 when he created his first website while attending law school. In 2013, Dally met security's law visionary Nick Bhargava and together they formed Groundfloor. "We realized that as we looked at the market for saving and investing, there was a really important missing piece for people," states Dally. "There are a whole lucrative set of securities and investments out there that 95% of us don't get access too."
Groundfloor is a peer-to-peer real estate lending platform for fix-and-flip properties open to non-accredited investors. The company specializes in lending for single-family or small multi-family home rehabilitation and renovation loans and provides access to short-term, high-yield returns with a minimum investment of as little as $10. The low minimum investment opens up direct access to private real estate deals to everyone and allows them to spread their risk among many individual projects if they choose to do so.
During the interview, Dally explains how Groundfloor finances real estate projects by raising capital from a large number of investors, also known as crowdfunding. "As a real estate crowdfunding platform, Groundfloor allows you to actually own something – whether it's a piece of a fund or loan," states Dally. "For a little as $10, you have the power to own a piece of your investment. There was no way to invest without a large sum of money until now." He also states, "People are making a killing compared to savings and retirement accounts. Just last year our investors made an average of 10.73% back on their investments."
As an online marketplace, Groundfloor brings together individual investors looking for short-term lending investments and borrowers looking for short-term financing for their real estate projects. The borrowers get access to more flexible, faster and cheaper capital than a traditional bank or hard-money lender. While investors get access to short-term, high-yield investments offering returns that typically range between 6% and 14%, depending on the risk grade of the specific loan. Groundfloor currently has some Grade G loans on their platform with projected returns as high as 25%. "Our mission, in short, is to help open up real estate investment opportunities to everyone, "states Dally.
Groundfloor investments are offered nationwide and the company is continuously developing new real estate credit products. It is also the first and only real estate lending marketplace open to non-accredited investors. If you're looking for access to real estate investments but aren't interested in rehabbing a home or dealing with Wall Street, tune into the podcast with the link above!
For more information on Groundfloor and the loans and interest rates offered, visit www.groundfloor.us.
______________________________________________________
A special thank you to Jackson EMC for sponsoring Atlanta Real Estate Forum Radio.  Jackson EMC offers homebuyers peace of mind and lower bills with its certified Right Choice™ new home program.  These homes are built to be energy efficient and sustainable with improved indoor air quality, convenience and comfort. For more information on Right Choice new homes and Jackson EMC, visit https://RightChoice.JacksonEMC.com.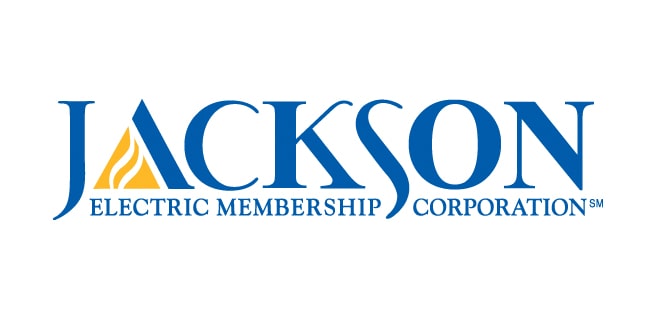 _____________________________________________________
Please subscribe to Atlanta Real Estate Forum Radio on iTunes. If you like this week's show, be sure to rate it. The "Around Atlanta" segment, sponsored by Denim Marketing, airs on Thursdays and is designed to showcase the best of metro Atlanta – the communities, attractions and special events that make this city great. To submit your event, community or attraction to the Around Atlanta edition of Atlanta Real Estate Forum Radio, contact Denim Marketing at 770-383-3360 or fill out the Atlanta Real Estate Forum contact form here.