Podcast: Play in new window | Download
Founded in South Florida in 2009, Granite Garage Floors quickly followed with a second location in Atlanta in the following year. Granite Garage Floors General Manager Nick Carberry joins co-hosts Carol Morgan and Todd Schnick on a bonus All About Real Estate segment of Atlanta Real Estate Forum Radio to discuss the company's purpose and incentives.
Over the past 10 years, the team at Granite Garage Floors has expanded all over the country. This company offers professionally installed, industrial-quality garage, basement and patio flooring options to residential customers. After 12 to 13 years of working in corporate America, Nick met Granite Garage Floors Owner Alana Mishkoff during a sabbatical and took over the Atlanta operations after further meetings and negotiations.
Builders in and around the Atlanta area create beautiful homes with fabulous interiors and exterior finishes, but the garage often gets forgotten. The largest piece of the garage goes untouched until Granite Garage Floors steps in. Upgrading the garage floor is an easy add-on that adds tremendous value to a home. The garage is also the new front door due to residents parking in this covered space to enter the home, instead of walking around to the front exterior door.
Overtime, garages get mucky and cluttered. With a cleanup and upgraded flooring, what was once a stressful eyesore can become a beautiful showpiece. The experts at Granite Garage Floors use the best materials and products to ensure the floors last a lifetime.
About two-thirds of the installation team's time is spent on prepping the floor, an imperative part of the flooring process that many other competitors often glance over. After an arduous prepping process, the team works to apply the primer and base coat before distributing decorative flakes by hand. This step requires extreme attention to detail as the group makes sure the floor looks as close to glass as possible. Once the floor looks perfect, the team applies a final protective coat and cleans up!
In a few short days, a garage can go from being just a place to store old tools to a stress-free and beautiful addition to any new home. To learn more about Granite Garage Floors, listen to the full interview above or visit www.granitegaragefloors.com.  
---
A special thank you to Jackson EMC for sponsoring Atlanta Real Estate Forum Radio. Jackson EMC offers homebuyers peace of mind and lower bills with its certified Right Choice™ new home program. These homes are built to be energy efficient and sustainable with improved indoor air quality, convenience and comfort. For more information on Right Choice new homes and Jackson EMC, visit https://RightChoice.JacksonEMC.com.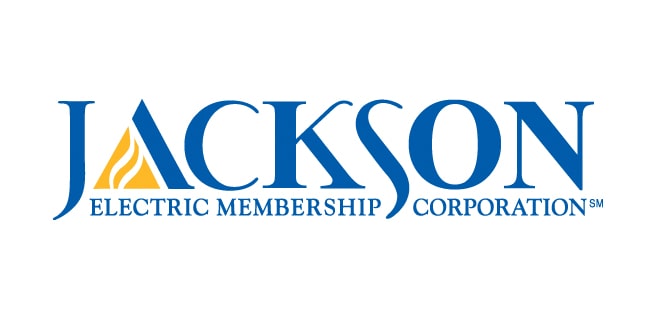 ---
The Atlanta Real Estate Forum Radio "All About Real Estate" segment, presented by Denim Marketing, airs on Wednesdays and highlights the movers and shakers in the Atlanta real estate industry – the home builders, developers, Realtors and suppliers working to provide the American dream for Atlantans. For more information on how you can be featured as a guest, contact Denim Marketing at 770-383-3360 or fill out the Atlanta Real Estate Forum contact form. Subscribe to the Atlanta Real Estate Forum Radio podcast on iTunes, and if you like this week's show, be sure to rate it.