Podcast: Play in new window | Download
Atlanta Real Estate Forum Radio is excited to welcome Beazer Homes Division President Stephen Haines to this week's All About Real Estate segment. In this latest installment, Haines discusses what separates Beazer Homes from other home builders in Atlanta with co-hosts Carol Morgan and Todd Schnick.
Beazer Homes, with a history dating back to the 1600s, focuses on three pillars: Choice Plans™, Energy Efficiency and Mortgage Choices.
Choice Plans™
The builder offers Choice Plans™ to accommodate the two areas buyers tend to favor the most: the kitchen and bathroom. Buyers have the choice between two great options for each and are not charged additionally for their selection.
Energy Efficiency
Named a 2018 ENERGY STAR Partner of the Year, Beazer homes automatically include energy efficient features, such as controlled air in the HVAC system, Tyvek® insulation on the outside, spray foam insulation on the roofline and cellulose insulation in the walls, that save homebuyers money and provide a more comfortable home.
Mortgage Choices
Lastly, according to Haines, most of Beazer's competitors have a wholly-owned subsidiary, a mortgage company that gives the builder a kickback for encouraging its buyers to finance with them. Beazer Homes approaches the financing process differently in that, the builder shopped around and interviewed a multitude of lenders and selected the top four that they felt offered the best service.
With Mortgage Choices, homebuyers have the option to select their own lender, and "we've already done the hard part, the shopping, for them," Haines said. Beazer Homes serves as a concierge for this service and does not receive any incentive from the lenders to promote them as preferred.
Beazer Homes currently has eight new home communities selling throughout the metro Atlanta area with special savings available during the Get More National Sales Event. Through June 17, 2018, Beazer Homes is offering up to $33,500 off select homes.* As an added bonus, Beazer is also offering 4 percent commission on select quick move-in homes.**
Listen to the above interview for complete details or visit www.Beazer.com.
* Offer valid only for new contracts for which the buyer signs a purchase agreement between 6/1/18 and 6/17/18 and closes escrow per the terms of the contract. Amount and type of savings package varies depending on whether home is New Build or Quick Move-In and varies by community. The up to $33,500 in savings is based on average savings on homes available as of the date of this publication and is computed based on a percentage of the total price and age of home. Average savings will be approximately $20,000.  This offer can only be applied to the base price of the home and will be credited at closing. This offer is not redeemable for cash and may not be combined with other offers. Savings vary per home, plan and community, and will be applied as credit at closing. Prices may not include lot premiums, upgrades and/or options. Homes pictured may not be available/available at the lowest advertised price. Pricing, features and availability subject to change without notice. See New Home Counselor for complete details. ©2018 Beazer Homes
**Offer is good on contracts signed for a quick move-in home sold from 6/1/18-6/17/18 that closes by 09/28/18. Valid for licensed Real Estate Agents only and subject to employing broker's approval. 4% commission is based on the contracted sales price and is payable at closing. Real Estate Agent must ensure commission is itemized on contract and accounted for on HUD statement at closing. Additional restrictions may apply. See New Home Counselor for complete details. © 2018 Beazer Homes
______________________________________________________
A special thank you to Jackson EMC for sponsoring Atlanta Real Estate Forum Radio.  Jackson EMC offers homebuyers peace of mind and lower bills with its certified Right Choice™ new home program.  These homes are built to be energy efficient and sustainable with improved indoor air quality, convenience and comfort.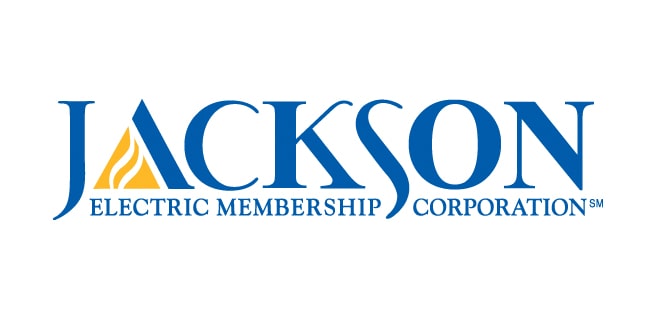 ______________________________________________________
The Atlanta Real Estate Forum Radio "All About Real Estate" segment, presented by Denim Marketing, airs on Fridays and highlights the movers and shakers in the Atlanta real estate industry – the home builders, developers, Realtors and suppliers working to provide the American dream for Atlantans. For more information on how you can be featured as a guest, contact Denim Marketing at 770-383-3360 or fill out the Atlanta Real Estate Forum contact form. Subscribe to the Atlanta Real Estate Forum Radio podcast on iTunes, and if you like this week's show, be sure to rate it.