Podcast: Play in new window | Download
Known for their legendary customer service, people continue to flock to Chick-Fil-A simply because of the way they treat their customers. Tootsies, a women's boutique located in the heart of Buckhead, is also recognized for taking customer service that extra mile. Sara Wolf Mixon, Event Coordinator and Personal Stylist at Tootsies joins us on today's Around Atlanta episode to discuss how Tootsies tailors' client's experiences to make shopping as seamless as possible and to also give details on exciting upcoming events.
Tootsies is a women's full line specialty retail store that can wardrobe all generations in casual sportswear all the way to a fancy evening dress. The boutique store offers many of the same lines that bigger luxury department stores offer, as well as some of the up-and-coming names who are more hands-on and often make personal appearances at the store. Women can find apparel and accessories from famous designers such as Lela Rose, Victoria Beckham and Milly or from amazing local talent such as Keisha Noel. Mixon states that one up-and-coming designer that clients need to remember is modernist Karolina Zmarlak!
An aspect that really sets Tootsies apart from the competition is how they pride themselves on giving the absolute best customer service. "When clients walk into our boutique, we want to make them feel at home and completely taken care of," states Mixon. "We are the complete opposite of a big box store. It's all about the personal details for us." Complimentary beverages while shopping, reserved parking spaces for guests, appointments with seasoned stylists are just a few luxurious features clients will find at the boutique.
During the interview, Mixon also touches on the hottest fall trends coming to Atlanta. "This year is all about the mixing of prints," she explains. "Fall florals on top of leopard, bright colors such as soft whites and yellows, as well as great third-piece statements such as jackets and vests, are all having a huge moment in fashion. Sequence and plaid are also two very popular trends this season." As we all know, fashion trends don't stop at the end of the runway. The trends in the fashion world often set the scene for design trends across the board, including interior home designs.
Aside from the latest fashion and superb customer service, Tootsies is also very involved in the community. Tonight, the boutique is hosting Teal to Heal Fashion Show, where women who have survived ovarian cancer can have an evening all to themselves. After cocktail hour the runway show begins, featuring some of Georgia's beautiful and strong ovarian cancer survivor models. Each survivor model has their own story that touches the audience. Proceeds from the event will benefit the Georgia Ovarian Cancer Alliance Education and Awareness Programs.
Two more exciting events also take place this year, Art for Action and Oscar de la Renta Spring 2019 show. Art for Action is a fundraiser that benefits the Atlanta BeltLine and features more than 200 artists showcasing their work while models give a live performance based on some of the artwork. The Oscar de la Renta Spring 2019 show is a luncheon that benefits Unicef and gives guests a first-hand look into the up-coming 2019 spring and summer fashion.
With the holiday shopping season in full swing, it's time to schedule an appointment and learn more about Tootsies! Tune into the podcast with the link above to hear about some great gift ideas for the women in your life or visit www.tootsies.com to browse through designers, events and more.
______________________________________________________
A special thank you to Jackson EMC for sponsoring Atlanta Real Estate Forum Radio.  Jackson EMC offers homebuyers peace of mind and lower bills with its certified Right Choice™ new home program.  These homes are built to be energy efficient and sustainable with improved indoor air quality, convenience and comfort. For more information on Right Choice new homes and Jackson EMC, visit https://RightChoice.JacksonEMC.com.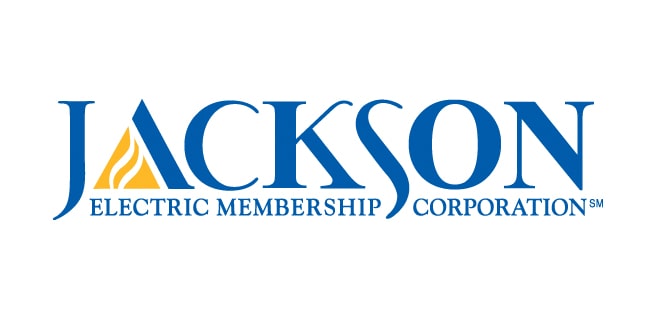 _____________________________________________________
Please subscribe to Atlanta Real Estate Forum Radio on iTunes. If you like this week's show, be sure to rate it. The "Around Atlanta" segment, sponsored by Denim Marketing, airs on Thursdays and is designed to showcase the best of metro Atlanta – the communities, attractions and special events that make this city great. To submit your event, community or attraction to the Around Atlanta edition of Atlanta Real Estate Forum Radio, contact Denim Marketing at 770-383-3360 or fill out the Atlanta Real Estate Forum contact form here.