Podcast: Play in new window | Download
Today's Around Atlanta episode of Atlanta Real Estate Forum Radio showcases the Atlanta Jewish Film Festival, happening February 6 through February 26 all over the city. Co-Chair of the Film Evaluation Committee Hazel Gold joins co-hosts Carol Morgan and Todd Schnick to discuss the film festival and its diverse offerings.
In addition to her vital role at Atlanta Jewish Film Festival (AJFF), Gold is a professor in the Department of Spanish and Portuguese at Emory University. She is also a core faculty member and interim director at the Tam Institute for Jewish Studies. Her experience outside of AJFF influences her work with the festival through the familiarity of film analysis and history. As a professor, she is very comfortable with communication, discussions and establishing a respectful dialogue among groups on people.
The Atlanta Jewish Film Festival, beginning February 6 and continuing through February 26, offers audiences a wide range of viewing options. Everything from personal narratives, unconventional perspectives and documentaries, to comedies, dramas and more will be on display. Click here to see the full lineup and official schedule.
With the help of the American Jewish Committee, the festival began in 2000 and welcomed around 1,500 attendees. Today, the festival has grown into something much bigger, welcoming over 50,000 guests from all over the world each year, both Jewish and non-Jewish. The film festival is famous for its showing of diverse films over the course of a few weeks. However, year-round the Atlanta Jewish Film Festival is active throughout the community and on college campuses, hosting additional screenings and festivities.
This year's festival will host a collection of international and independent screenings from more than 20 countries. The film festival extends to seven different venues throughout Atlanta, so wherever you are, you can catch a screening at the Cobb Energy Centre, Regal Perimeter Pointe, Regal Atlantic Station, UA Tara Cinemas and the Woodruff Arts Center. This year, Sandy Springs Performing Arts Center at City Springs has been added to the list of highlighted venues.
The Atlanta Jewish Film Festival is not only the largest film festival in Atlanta but the world. With over 700 submissions, Gold mentions that one of the most interesting challenges of her position is putting together the final program and narrowing down the selection of films that will be featured. Tune into the show with the podcast link above as Gold details many of the diverse films being featured during the festival and she also talks about a few of her favorites!
The popular festival offers an expansive experience that takes audiences on a journey around the world through film. Audiences will experience the full effect of the films, as there is an expert related to the content of each film at every show. For more information on speakers, guests, films and more, visit www.AJFF.org.
---
A special thank you to Jackson EMC for sponsoring Atlanta Real Estate Forum Radio.  Jackson EMC offers homebuyers peace of mind and lower bills with its certified Right Choice™ home program.  Right Choice homes are built to be energy efficient and sustainable with improved indoor air quality, convenience and comfort. For more information on Right Choice homes and Jackson EMC, visit https://RightChoice.JacksonEMC.com.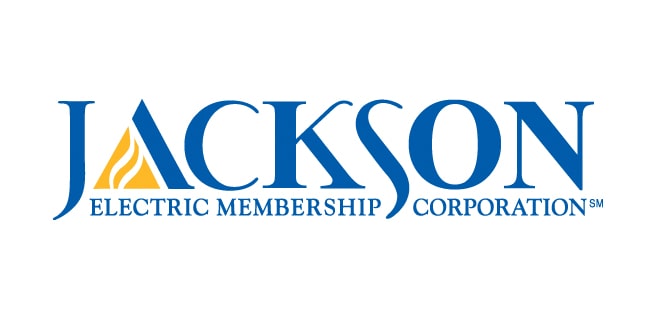 ---
Please subscribe to Atlanta Real Estate Forum Radio on iTunes. If you like this week's show, be sure to rate it. The "Around Atlanta" segment, sponsored by Denim Marketing, airs on Thursdays and is designed to showcase the best of metro Atlanta – the communities, attractions and special events that make this city great. To submit your event, community or attraction to the Around Atlanta edition of Atlanta Real Estate Forum Radio, contact Denim Marketing at 770-383-3360 or fill out the Atlanta Real Estate Forum contact form here.